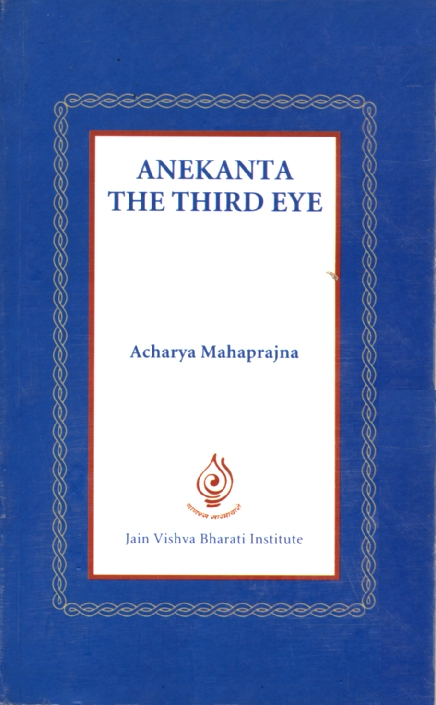 Translator's Note
This note has a perfect history. It begins with non-being. I did not plan to write one since my attempt all the while had been to erase or leave no proof of the hand that tried to translate. When Sadhvi Vishrut Vibha, a senior disciple of Acharya Mahaprajna, and somebody with whom I have had the good fortune to work with very closely, suggested I write this, I told her of my hesitation. The matter ended there.
The book itself was translated in the period of one month. I sent it to some editors for editing and refining. It was then that I began to see the need for a note. The need to tell the readers that I am aware that at times they may be reminded that they are reading a translation.
Acharya Mahaprajna writes in Hindi (and Sanskrit) with great clarity. His sentences are short and his style direct. I have also observed that he only suggests, he never forces his view. He may assert his belief, but his language is conscious of relativity even in expression. He treads on ideas and counter ideas with the sensitivity of a classic Jaina monk, In sentence construction, for example, Acharyashree often resorts to passive voice. I have tried to retain it so because even if the sentence in English is not smooth to read, there comes about a subtle change of meaning if one changes it to active voice. Our concern, and now as I talk as a reader, is with the contents of what he is saying. To be able to wonder, "Does he mean it this way or that...?" To be able to use words only as line drawings and fill in the colour ourselves with the spirit that overrides the writing. This exercise has been an ambitious attempt to capture that subtle element of, if I may coin a new word, "non-expression" in his communications.
Between one full stop and the next sentence, a kingdom can be built. And yet one sentence follows another. My attempt has been to retain this relation between space and continuity.
This book, in its original form is a compilation of daily lectures delivered by His Holiness. Very often the people he addressed were rural folk or an assortment of people from various walks of life including some unlettered ones. In this series of lectures he explains the practical applicability of the metaphysical concept of Anekanta. It is my great fortune that I was assigned the task of translating them by Acharyashree himself.
My gratitude to Sadhvi Vishrut Vibha is not something that words can contain. I think she knows and I know what I feel. She has meticulously gone through numerous corrections and taken great pains with the manuscript to bring it to the shape it is in. I am also grateful to Ms Shriti Nath for editing my work. Her unobtrusive pencil not only worked very hard in a very short time, it was also sensitively used.
Sudhamahi Regunathan
---
Preface
The world, today, is well versed with concepts of relativity, equality and co-existence. The principle behind these words, the philosophical thought and wisdom that gleams through them is called Anekanta [multiple nature of reality] and Syadvad [the relative nature of knowledge].
Anekanta is an eye. With the two physical eyes man is able to see the gross world] but is not able to see or understand the inner world. What is the other person or nation thinking? Where] why and in what state is he thinking? What is he doing? When is he doing what he is doing? How is he doing what he is doing? And in what state is he while saying what he is saying? Unless these factors are known, understood and evaluated, justice can neither be meted out nor can the changes that take place in the material world be understood.
The seeing eye of Anekanta is the best philosophical process with which one can understand the modes or the changes, both gross and subtle, which occur in the material world. With this process, passions can be assuaged, conflicts can be resolved and the embers of rebellion can be appeased showing thus, the path to world peace.
Acharya Mahaprajna