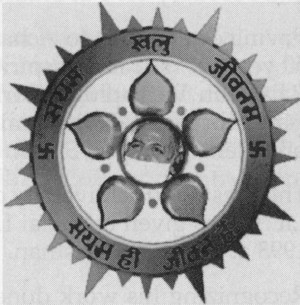 Ganadhipati Acharya Tulsi, was a compact man with limpid eyes and large ears (a sign of spiritual advancement), who appeared remarkably healthy, active and aware for his 83 years. Perhaps in keeping incessantly austere nature of his religion, he avoided the emotional approach or any oratorical flourishes even in his discourses, except while sharing an occasional anecdote or narrating a story.
Mahapragya attributes this balance to the fact that "Gurudev (Tulsi) not only had a vision, bui also the inner resources to give it fNorm and function."
People know Acharya Shree Tulsi as a Jain Acharya, head of the Terapanth, founder of Anuvrat Movement and a social reformer. However it is generally less known that he was a man of letters, orator, profound thinker, and a prolific singer. His efforts to solve individual, social, national and international issues are praiseworthy. His writings are exceptional, inspirational and motivational for use as guides to direct one's life. There are no descriptions that words can offer that can define the life of a man like him.
Appearance, attitude and aura constituted the dynamic and charismatic personality of Acharya Tulsi. Inner purity would magnify his outer beauty. The magnetic energy of his powerful aura would attract the people in first glance.
Once, Shree NandKishore, an Ayurvedic Acharya of Jaipur, met Acharya Tulsi for the first time. He constantly would stare at Acharya Shree. After a while he said, "Amazing! Everything is exclusive, but the ears are extremely exceptional. It reminds me about Bhagwan Buddha."
During his Bengal visit, once Acharya Tulsi went to Shantiniketan. After having the tour of the place, he coincidently met with Miss Elizabeth Bonner. She got captivated by his personality and everyday she used to listen to his sermons.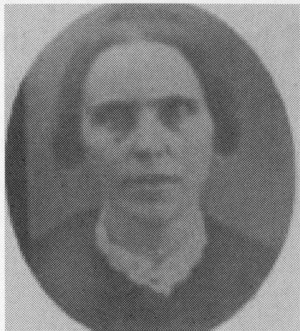 One day Acharya Tulsi asked her, "Do you understand Hindi?"
"No", she replied.
Acharya Tulsi asked her with surprise, "then how come you sit for so long with enthusiasm and concentration."
Elizabeth replied, "Yes, I do not understand Hindi language. But I do understand the language of love. In your talk I feel the incessant flow of love."
Further more, in her memories she writes, "... the very first impression on my mind was that eyes of Acharya Tulsi are very radiant. The power of his eyes is the reflection of his inner radiance."
The physical personality and especially his eyes and ears were the most alluring organs. Once a Christian follower said, "I see Jesus Christ in you."
Getting impressed by his physical appearance and compassion one person said, "I visualize Bhagwan Buddha in you."
A lawyer remarked, "I see the replica of Swami Ramalinga in Acharya Shree."
Once a scholar commented, "I am mesmerized by Acharya Shree's eyes. I have never seen such attractive and elegant eyes."