From the time Acharya Tulsi took up the leadership of the Terapanth organization, he faced constant challenges which made him stronger. He considered these obstacles as an integral part of his maturing process. Despite any negativity that befell him, he always moved ahead with positive energy.
He writes in his diary, "There were always many objections to balance out the received support for the ideas I proposed. Most of which were pioneers for the time which made it controversial to some. If my ideas had been accepted without objection, my ego would have inflated beyond reason. Conversely, if I had only received objections to my ideas, I might have become reluctant to express any new ideas I might have had, no matter how good they might have been in my eyes. Thank goodness that balance between criticism and accolades was maintained in these situations."
From studying Acharya Tulsi's horoscope most astrologers determined a similar balance - that each activity he takes up will be marred by conflict or hostility. Nevertheless, the final outcome in these situations would work out in his favor. Acharya Tulsi was known to say, "Facing constant opposition is in my destiny. It is unavoidable. If struggle is destined to occur, then there is no need to worry. I will focus on the work at hand. My efforts will eventually lead me to the desired goal. I should be prepared to confront every adverse situation."
Why did he face such strong opposition? Acharya Shree Tulsi was a man of great vision. He focused his thinking and his energy on improving the life of the common people. His world-view extended far beyond the boundaries of the Terapanth sect. Due to his pioneering thinking, both his own followers and other sects raised their voices in opposition against him.
Opposition often stemmed from envy of his incisive, revolutionary ideas which were instrumental in the rapid progress and esteemed reputation of the Terapanth organization. Of note was the fact that dissention against Acharya Tulsi would often come from his own followers. He had to accept that conservative thinking and rigid mindset can be found everywhere and such individuals are unlikely to embrace change of any sort.
In 1949, during the Jaipur chaturmas (holy period), there was a ceremony of initiation (Diksha) in the presence of Acharya Tulsi. A well-planned protest against the ceremony was initiated by the followers of other sects. The key reason for opposition was age of the person getting initiated. But later he found that underlying reason of the protest was envy with the capable Acharya and his effective team of monks and nuns. In a common assembly he tried to clarify the illusion and confusion of the common mass. And it really changed the views of general public. Later the committee of the opposition party came to discuss this issue, but there was no satisfactory result.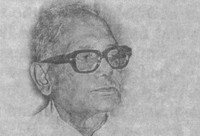 The other party invited Mr. J.P. Narayan in a social gathering to support their opposition and to stop the initiation ceremony. He after listening to the inviting party met Acharya Tulsi for true understanding of the issue. Despite this determined opposition, the positive energy and proactive attitude of Acharya Tulsi, influenced Mr. Narayan and he understood the entire process and purpose of initiation. Consequently, he became the supporter of the ceremony. Thus the unflinching support of his followers and with the help of the central government, the initiation ceremony came off quite nicely with ease and dignity.
There were many other incidents in his life of hospitality and humiliation at the same place. In New Delhi, on one side Acharya Shree Tulsi was welcomed in President's house and on the other hand, in Chandni Chowk people opposed him because they misunderstood his mission.
During his travel to Southern India, Acharya Shree Tulsi visited Tamilnadu and on July 7, 1968, Mr. Annadurai, the Chief Minister of Tamilnadu, came for the welcome ceremony. He said, "Acharya Shree! Madras is your own home, I am glad to welcome you in your own home!" Later he explained that Tamilnadu has been active and effective center of Jainism in the past. Acharya Shree talked about the business of mortgage (pawn-broker) in his discourse as an immoral profession. People opposed him and warned him, "Never say a single word against mortgage."
Acharya Shree Tulsi asked them the reason behind it, to which they responded they will be helpless and their business will not be successful; they'll be ruined". Acharya Shree Tulsi preached them, "My purpose is not to ruin your business but to tell the truth. I will oppose the evil". Hearing these words, people opposed him. They distributed big posters against him. But Acharya Shree Tulsi was adamant. Very truly said, 'one who walks on blazing coals does not care about the burning feet.'
After few years, the business of mortgage (pawn broker) was prohibited. They said, "Acharya Tulsi was a man of farsightedness. Had we accepted his ideas earlier, we would not have suffered."