Page VII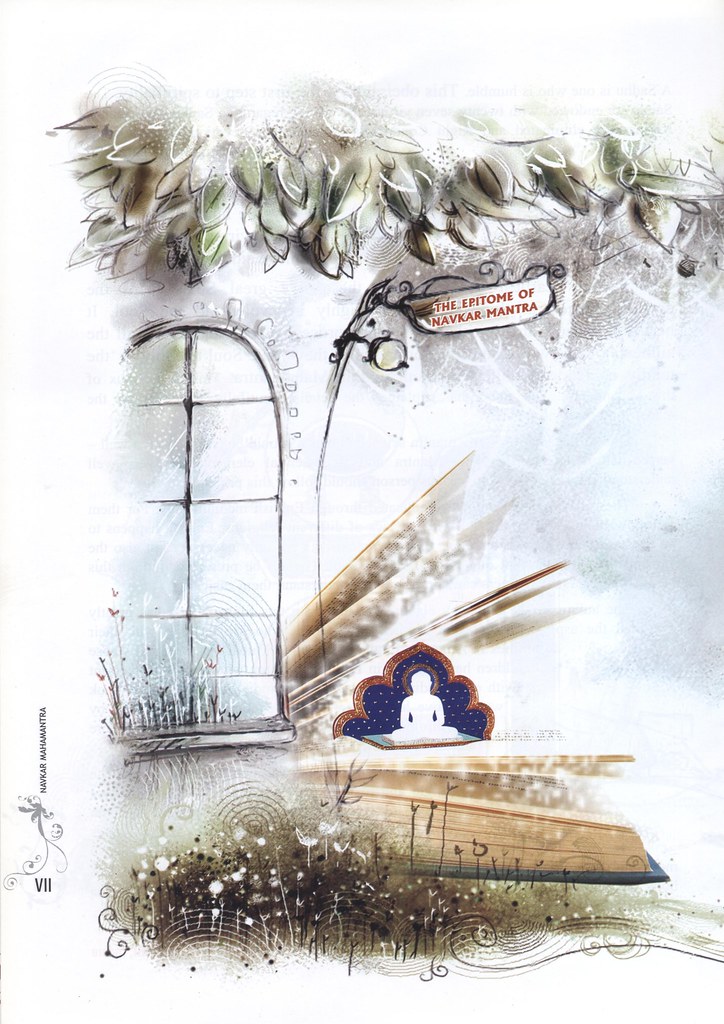 Text:
I am immensely pleased to have gone through the manuscript of 'Navkar Mantra' authored by Shri Prakash Sancheti. It is quite evident that Mr. Sancheti has deep understanding of Jain Philosophy that has resulted in this fruitful book. 'Navkar Mantra' is relevant not only to the Jains but to each and everyone who wants to get rid of the wheel of worldly existence and attain liberation. In fact, the ultimate goal of every Soul is 'Moksha'.

This book is an attempt to enlighten through the goodness of 'Navkar Mantra' which teaches us to go deeper and deeper in the prayer of God, to bow down to kill your pride, to awaken your soul by Right Perception, Right Knowledge and Right Conduct. The author Shri Sancheti seems to have undertaken a deep study of the Jain literature to describe the Nine designations (Nav Padas) of the Navkar Mantra. The book mentions the qualities of Arihantas, Siddhas, Acharyas, Upadhyayas and Sadhus. Three pillars of Jain Philosophy - Right Vision, Right Knowledge and Right Conduct explained in this book are quite useful to the readers to understand that Right Vision leads to Right Knowledge and ultimately to Right Conduct. The Ninth pad 'Penance' or 'Tap' certainly leads to the ultimate goal - 'Moksha' by freeing you from all karmas. I am sure that everyone who undertakes to study this book is bound to move a step forward towards liberation.
I wish that more and more people should study the book and bring the goodness of Navkar Mantra in their life. It will give them peace, happiness and liberation.
- With Mangal Meeta Bhavna
JAIN ACHARYA SAMRAT SHRI SHIV MUNI