Page 28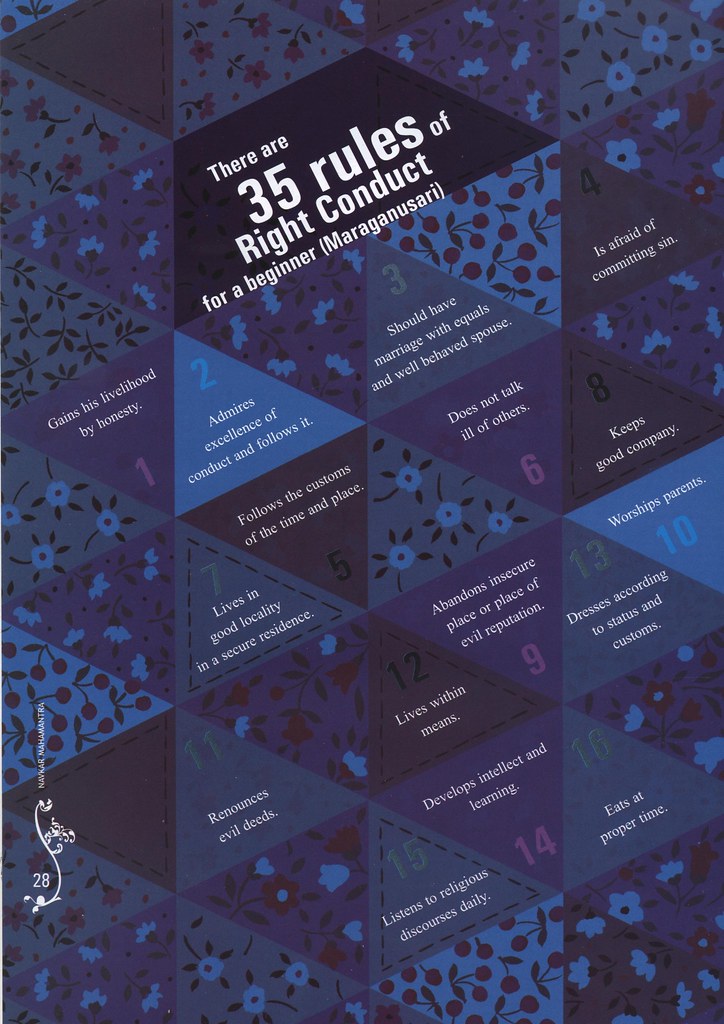 Text:
Gains his livelihood by honesty.
Admires excellence of conduct and follows it.
Should have marriage with equals and well behaved spouse
Is afraid of comitting sin
Follows the customs of the time and place.
Does not talk ill of others.
Lives in good locality in a secure residence.
Keeps good company.
Abandons insecure place or place of evil reputation.
Worships parents.
Renounces evil deeds.
Lives within means.
Dresses according to status and customs.
Develops intellect and learning.
Listens to religious discourses dailv.
Eats at proper time.
Page 29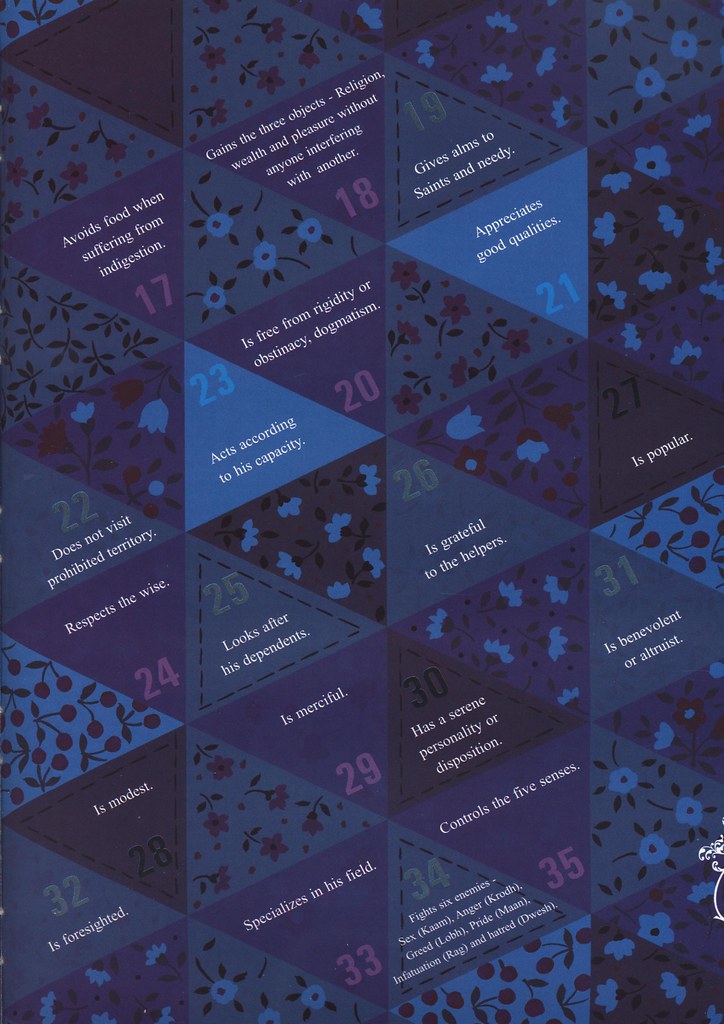 Text:
Avoids food when suffering from indigestion.
Gains the three objects - Religion, wealth and pleasure without anyone interfering with another.
Gives alms to Saints and needy.
Is free from rigidity or obstinacy, dogmatism.
Appreciates good qualitity.
Does not visit prohibited territory.
Acts according to his capacity.
Respects the wise.
Looks after his dependents.
Is grateful to the helpers.
Is popular.
Is modest.
Is merciful.
Has a serene personality or disposition.
Is benevolent or altruist.
Is foresighted.
Specializes in his field.
Fights six enemies - Sex (Kaam), Anger (Krodh). Greed (Lobh). Pride (Maan). Infatuation (Rag) and Hatred (Dwesh).
Controls the five senses.