Page I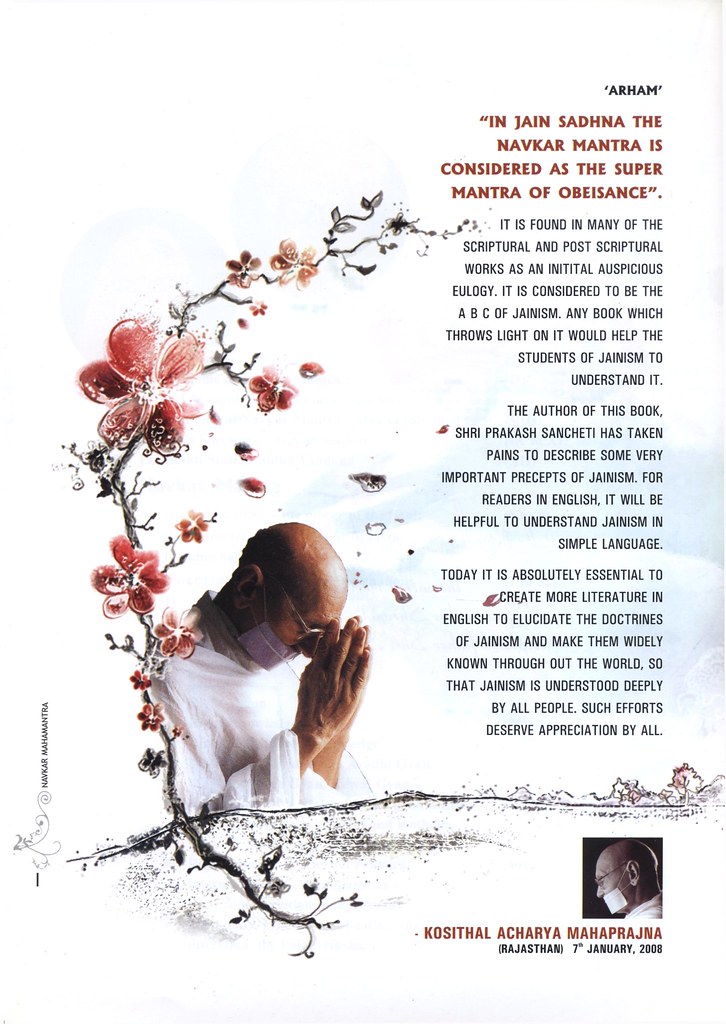 Text:
In Jain Sadhna the Navkar Mantra is considered as the super mantra of obeisance.
It is found in many of the scriptural and post scriptural works as an initital auspicious eulogy. It is considered to be the ABC of Jainism. Any book which throws light on it would help the students of Jainism to understand it.
The author of this book, Shri Prakash Sancheti has taken pains to describe some very important precepts of Jainism. For readers in English, it will be helpful to understand Jainism in simple language.
Today it is absolutely essential to create more literature in English to elucidate the doctrines of Jainism and make them widely known throughout the world, so that Jainism is understood deeply by all people. Such efforts deserve appreciation by all.
Acharya Mahaprajna
Kosithal,
Rajasthan
7th January, 2008