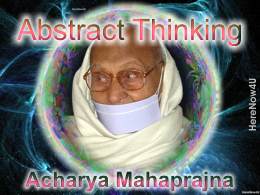 Religion transcends space and time. It is not bound by any conventions thereof. If makes no distinction between a child, an old man and a youth. But in the practical world of everyday living, where programmes have to be implemented, we have to recognize both space and time. Despite these, no relationship is possible, nor any kind of implementation.
The world 'youth' itself is indicative of time. It is a powerful stage between two other stages. A child has capacities but these remain undeveloped because the physical organism has not yet fully developed. In the case of an old man, the physical organism and capacities are incapable of any further development, a great many cells of the body and those of the brain become dead and the physical system grows lax. One has experience, but one's capacity to do is severely limited. 'Youth' is the intermediate stage between childhood and old age.
It has talent, as well as the energy to exploit it. Therefore, a youth is a source of power or the expression of energy. That is why great hopes are placed in the youth. Every country, every society, as regards the question of potentiality, keeps its youth in the forefront. It may be the work of national security or that of social service, or any other task, it requires for its accomplishment the energies of the youth. But it also makes the role of the youth very difficult. Difficult, because, on the one hand, the physical apparatus is very active, the blood runs fast, on the other hand, the worldly environment may be very hostile, and usually is.
It is very difficult to establish a synthesis between these two facts, to harmonize them. And this conflict is to be found all over the world. A phrase that commonly occurs in contemporary literature is 'living reality'. We cannot live in a world of fantasy only. A great many conceptions arise in a youth's mind. His guardians control his life in the family, whereas some old workers regulate his activities in the social sphere. Therefore, a young man has enough leisure to indulge in fantasy. But all imagination is meaningless unless we learn to walk on the ground of living reality. Our life should be based upon what is real, the actual. We must be aware of what lies under our feet.
The important thing is on what ground are we moving. What lies beneath our feet? What is our background? Our ideas have no significance or value until we acquire a sense of the real. We are not even aware of the ground under our feet. This understanding is very necessary. Without following the path of reality, no man can make any progress. There lie before him many pits. There are so many pits in the world that at every step there is the possibility of a man falling into one pit or the other.
Only that man can cross the pits and move forward, who factually observes the ground under his feet before taking a step. Today's young men also must consider what ground they are treading. The social circumstances, the political circumstances, the religious circumstances - are all before us. One can live and (earn only in the context of the environment prevailing in the world. Nobody can escape it, a mundane person attains reaction through his own actions and he also makes others react. He influences other and is influenced by them. Nobody can live in isolation.
Both you and I receive impressions. How far can we avoid being influenced by the coming impressions and what profit can we derive from them - this forms the ground of reality. If we tread the ground of what is real, the actual, we can profit from the on-coming impressions. It is very necessary to profit by them, because I feel there are many good things in the present-day world which were not there before. We should certainly profit by these.
Some things are utterly frivolous, and we should avoid them both these - profiting from the good and avoiding the evil - should go on simultaneously. That is why it is necessary to tread the ground of actuality. Today, the youth and 'revolution' stand identified with each other. The 'Youth' and 'agitation' have almost become synonyms.
Once, during a conversation with Dr. Kothari, I asked him, "Do you agree with the violent agitations going on in the present-day universities?" He said, "Revered Sir: I believe that the trading classes have no capacity to resist evil. Nor have the government servants any capacity at all to counter it. The only power of resistance against the various injustices prevailing in our society is to be found in the youth and the students. The student alone can bring about a revolution; he alone has the capacity for it. This capacity and the power of the student to bring about a revolution must not be crushed or withheld. I support this aspect of the youth. But, of course, instead of frenzy, they should cultivate a little balance, a little thoughtfulness and some discretion." Their energy is hot to be stalled. We have to utilize their power and it should be utilized in the background of the changes wrought in Indonesia were the youth of Indonesia. The students overthrew the entire existing order.
This can happen anywhere today. If all the students, crores and crores of Indian students grasp this thing, India might undergo a radical transformation. She would be quite rejuvenated. But it seems to me that the student-power is not being properly employed. Proper employment of this power, combined with wisdom, balance, and right guidance, is instinct with tremendous possibilities. There is great need for creative work today. But this will not be possible without the development of character. All the problems India is facing today, poverty, etc. are bred by the rampant corruption here. A bridge is built and just within a year it caves in. A dam is constructed and after the very first rains, cracks appear in it. A house is erected and it collapses before it is put to any use. All this happens because corruption is openly flourishing in all spheres. Attachment to money is so widespread that we get result contrary to what ought to have been.