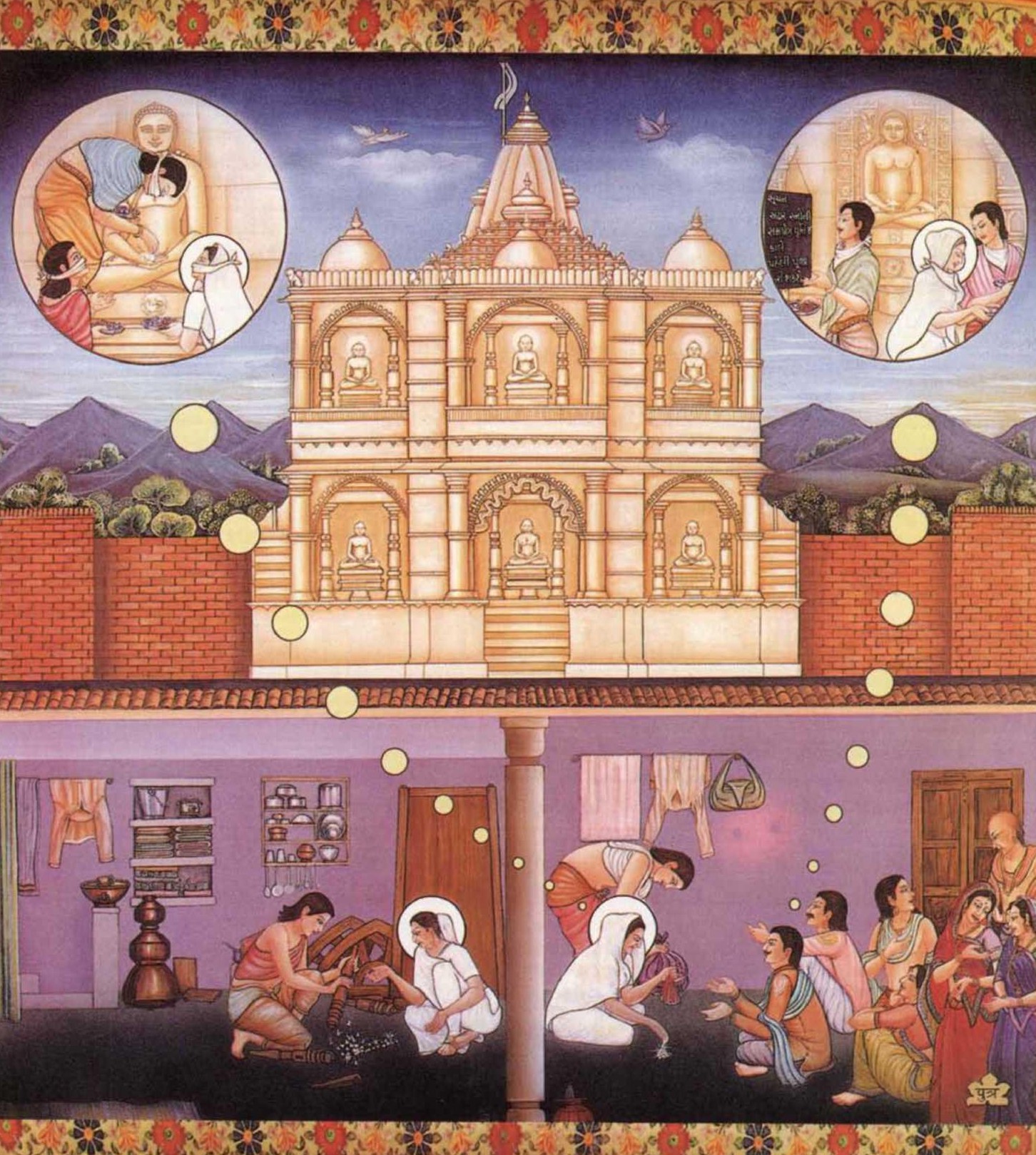 ---
Balashamata
Balasha was a young, devout man who lived in a hamlet near Ujjain, the city known for valour, scholarship and religious devotion of its people. Balasha was devoted to his mother. He used to help his mother in the household work and would also accompany her on pilgrimages. Once he went to Ujjain. He saw many big shops selling a variety of goods. He knew that his mother slept on floor and therefore he bought a cot for her to sleep on. Balasha returned home with the cot. His mother was pleased to see the cot and also at Balasha's boundless love for her. But, then, she laughed and said: "Ours is a small house and so is the entrance. How shall we take this cot in?" This made Balasha think. His mother said: "Unscrew its four legs and then we will be able to take it in." Balasha did as bade. To his astonishment, he found diamonds in the inside of the hollow legs of the cot. It was a windfall for the two but their lifestyle did not change. They could have built a palatial house and lived lavishly. But they continued to live a simple life as before. Balasha's mother had an intense desire to undertake a pilgrimage to Shatrunjaya and to have the darshan (glimpse) of Bhagwan Adinath. She knew that worshipping the Bhagwan there or installing his idol or building a temple and protecting it would be an act piety and earn great punya (auspicious karma). She, then, learnt that a pilgrimage to Shatrunjaya was to be undertaken by Samarasha. Balasha and his mother joined the devotees on their way to Shatrunjaya and after some days arrived in Shatrunjaya.
Early in the morning, next day, both performed the pooja and offered the diamonds they had brought. Samarasha who had organised the pilgrimage, was denied the first chance to perform the pooja as he would not offer as much as Balasha and his mother did. He, therefore, decided to fast that day. The same story repeated the second day and Samarsha fasted for the second day too. Balasha and his mother learnt about his fasts and were deeply pained. She said: "Samarasha is highly devout and pious. He must get the chance to perform the pooja first in the morning." Samarasha broke his fast at her hands and performed the pooja the next day. Balasha had wealth and riches. He built a grand tunk named after him. He also built an impressive jinalay of Bhagwan Adishwar there. The tunk today consists of 270 stone idols, 458 metal idols and in all there are thirteen small temples. Wealth or money is used by people in three ways:
some use it for their own personal comforts and happiness,

some just hoard it, and

some use it for charitable or philanthropic purposes, which is the best use of one's money.
A true shravak would not think of using money for his own pleasures but use it for religious or noble purposes. Balasha was very wealthy and he used it not for his personal comforts or pleasures but for the religion which was so dear to his heart! Balasha proved to be a worthy son of a worthy mother. A mother with an exemplary character can beget a son like Balasha and Balashamata was such a mother!