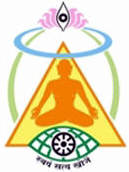 Modern society is facing unending mental, physical, and emotional stresses as a result of overwhelming want for material wealth. The question arises as to how one can achieve tranquillity and peace of mind? The most common and popular ways to reduce these stresses include, going out on holidays or putting oneself under the influence of alcohol or other drugs. Since, these methods provide only short-term relief being transitory in nature, and are often harmful or illegal. They cannot prove successful in long run. In addition, these methods cannot be applied to overcome other problems such as lack of concentration, forgetfulness, and absent-mindedness.
Similarly, these ways cannot bring about a transition in the personality and fail to impart true inner peace. As a result, we continue to bear the wrath of a stressful mind in every sphere of our life.
We compromise our happiness, progress, success, and even physical and ecological well-being. Under such a scenario, it is essential for us to realize the need for transformation in our attitudes and bring about a change in our traditional mind set. It is also necessary for all of us to possess and sustain an optimistic approach towards the problems of life and exhibit a pleasant countenance that can be accepted and admired by all. Although, most of us long for a calm and compassionate character, we hardly know the process to achieve it.
The question that comes to our mind is whether meditation comes to our rescue? Can it offer solutions to our problems? The answer is certainly 'YES'. Meditation is the need of the hour whose applicability is not at all limited and influenced by age, caste, gender, profession, religion or any other external factors. It can be practiced by one and all, irrespective of the nature and magnitude of their problems. Meditation can be as helpful and relevant to a 90-year-old person as to a 9-year old child. The applicability of meditation is not restricted to ascetics and nuns only. Students, professionals, businessman, housewives, even retires, and all those who want to lead a peaceful and healthy life can practice it.
It is this broad applicability and usefulness of meditation that has inspired me to write 'An Introduction to Preksha Meditation. I assume, it will serve as an attempt of utmost responsibility, sincere desire, and honest effort in the service to the modern society, especially when the young generation is oriented more towards physical appearance and fitness rather caring for their mental health and peace. 'An Introduction to Preksha Meditation is my third creation in the series subsequent to An Introduction to Jainism and An Introduction to Terapanth I believe, the readers will be benefited by this work.
This book will provide only a brief introduction to a system of meditation that is very ancient and that was rediscovered in 1975 by Acharya Mahapragya being inspired by Acharya Tulsi. Readers who are interested in learning more should consult the books on Preksha Meditation written by Acharya Mahapragya that are listed in Chapter 28. These books provide more detail not only on the theory of Preksha Meditation but also on the actual techniques that are used. In Chapters 26 and 27, the readers are provided with the information concerning Preksha Meditation camps, centers, and courses.
I am extremely grateful to Acharya Mahapragya, Yuvacharya Mahashraman, and Sadhvi Pramukha Kanak Prabha for their blessings. I am especially thankful to Muni Kumar Shraman for inspiration and creative suggestions. Dr. Nirmala Bardiya helped me in editing the work. Gary provided final touch. Sadhvi Vandana Shree helped me in proof-reading. Shivani Bothra and Sanjeev Bothra have worked out the creative inputs.
I hope the readers and practitioners of Preksha Meditation will evaluate it.
Sadhvi Vishrut Vibha