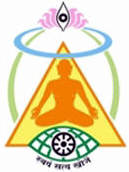 'Earlier my husband called me, "The wicked balloon", and now - Olen'ka the Bright Sun!'
– Olga Victorovna Bashegurova
CL Company manager, Kurgan City
---
'I was introduced to the Preksha Meditation long ago. Lessons of the meditation many times helped me in my life, but I would want to give special attention how it acts on organisms during the process of parturitions. Before the conception of our baby, we parents loved to listen to 'Chandesu' and made this very frequently, in consequence of which this music had an effect on our son. When we begun to sing the aphorism of the search for refuge (Sharan Sutra), I understood that here it was that which was necessary to me! I was overwhelmed with the sensation of protection and a feeling, that I'm warmed by the respiration of God! I began to sing these aphorisms everywhere. It brightened my soul and made me feel happy. Now my son is three. He also loves 'Chandesu' and aphorisms of the search for refugee. Once every two weeks I ask my baby to go for meditation, and he agrees with his smile! Indeed he knows it and why it is necessary.'
– Ryzhokova Alena
Center Zhemchuzhina
---
Preksha Meditation is an absolutely brilliant system and the answer for a world full of illness caused by stress, unhappiness caused by the failure to understand the true nature of the self, and for the violence caused by negative passions and emotions. The more people who practice Preksha Meditation, the more peaceful and blissful the world will be. The practitioner experiences a sense of deep relaxation, calm, peace, and heightened awareness of the true nature of self. The world is deeply indebted to Gurudev Tulsi and Acharya Mahapragya Ji for rediscovering Preksha Meditation, which was practiced thousands of years ago by Jain ascetics.
Gary L. Francione
Newark, New Jersey 07102
---
'Thanks to Preksha Meditation, I have been able to see myself and understand that I'm not just a body filled with emotions, habits, etc. but something bigger and better. With the help of Preksha Meditation I have learned to control my emotions, habits and I will continue practicing the same. One more important thing I'd like to mention is that now it has become easier and more interesting to be sociable and friendly with people. I have realized that if I want others to treat me well I must treat them well too.'
– Litvinova Dorothy
Rostov-on the Don city, Russia
---
'I experienced the benefits of practicing Preksha Meditation both at physical and mental levels. The yogic exercises and postures performed prior to the meditation made my body flexible, removed backache, normalized my blood pressure, and improved my working efficiency. The impact of Preksha Meditation was more profound at the mental level. I could reduce my general irritations, monotony, and lack of interest in the work. I could manage with my emotions more comfortably than ever before. I could face adverse situations with ease.'
– Dr. Uttam Kothari
MD (Child health), FICP (SW), India
---
'I was surprised by this method and liked it very much. Preksha Meditation was a genuine revelation for me. I'm now able to learn relaxation and like it very much that a lot of emphasis is put on long breathing in Preksha Meditation. In my opinion, practice of long breathing is very important thing for every human being. Preksha Meditation is indeed very interesting and astonishing practice. It gives me a boost for spiritual development. People can get rid of their 'Karmas' which means that they'll be able to get rid of all illness, sufferings and stressful situations in life. Preksha Meditation helps ordinary people to be kind, to smile and to keep calm. Besides everybody practicing Preksha-meditation can find his own 'SELF'.
– Baideldinova Raushan
UST- Kamenogorsk, Kazakstan
---
'During the 10-day Preksha Meditation training, I experienced significant improvements in mental peace and alertness. I felt tremendous increase in my enthusiasm, vigor, and working efficiency. My thoughts became purer and refined and my habits transformed for betterment. This automatically led to an improvement in my self-esteem and confidence level.'
– Dr. Narendra Gandhi
MBBS, DCH. General Practitioner & Child Specialist, India
---
' I could free myself from the habit of cigarette smoking. I learned the correct way of breathing. I can easily concentrate wherever I desire. Long breathing has alleviated my stomachache. I have left my morning tea. I have better control over anger. I will lead a better life now.'
- Ram Gopal, India
---
'I used to be very lonely and worried. I used to feel very sad. I used to get angry very easily. Long breathing has helped me over come all my problems. Laziness has disappeared. I will practice Preksha Meditation and postures daily.'
– Shyam Sunder, India
---
'Practicing Preksha Meditation since nine years now, I recommend this universal Jain meditation technique to everyone ready to work on the purity of emotions and eager to get into contact with the Self. Although Preksha Meditation sensibilises to perceive the vibrations of bodily activities, we experience in deep meditation that we are NOBODY, but SOUL. Preksha Meditation enables us to reach subtler and subtlest depths of being and as preached by Lord Mahavira to find the truth of life ourselves.
Preksha Meditation is focused on perception of our INNER life. In the first place without likes and dislikes we get aware of the nature of emotions not only moving us, but too often involuntarily determining the direction of our daily life. Next we are taught how to generate such emotions useful for our own and the society's benefit, making us no longer a slave to unconscious impulses and reactions. Thus we are enabled to achieve mastership on our life as human beings by inspiring the evolvement of what we are meant to be, balanced personalities, integrating the two worlds we are living in, the outside and the internal world.'
- Carla Geerdes (Karuna Jain)
Berlin, Germany