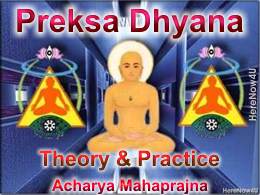 Acquisition of maximum mental steadiness is meditation. Motionless body (through relaxation) is an essential precondition for meditation. Unless the body is steadied, the mind cannot be steady.
Muscular system is the basis of the bodily movement: Skele­tal muscles of the head, trunk and limbs are called voluntary muscles and their action can be controlled at will.
The first step in a meditational exercise is to adopt a specific posture, and then remain motionless in that posture.