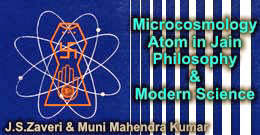 The word 'physics' is derived from the Greek word 'physics' which means the 'essential nature' or 'real constitution of things'. The roots of physics are to be found in the first period of Greek philosophy in the sixth century B.C.. At that time, science, physics, and religion were not separated, and the earliest Greek philosophers saw no distinction between animate and inanimate, spirit (consciousness) and matter. All forms of existence were supposed to be endowed with life and spirituality. And they did not even have a proper term for what we now call matter.
The early Greek philosophy from Thales (Sixth Century B.C.) to the atomists (420 B.C.) in seeking the unifying principle in the universal mutability of all things, had formed the concept of cosmic matter, a universal substance, which experiences all these transformations, from which all individual things arise and into which they become again transformed. This matter was partly identified with some specific natural element like water, air, or fire.
There is enormous difference between modern science and ancient Greek philosophy. Since the time ol Galileo (and Newton), science has been based upon a detailed study of nature and upon the postulate that only such statements should be made, as have been verified or at least can be verified by experiments. This way of basing all theories firmly on experiment is known as the scientific method. The idea that one could single out some events from nature by an experiment, in order to study the details and to find out what is the constant law in the continuous change, did not occur to the Greek philosophers. Therefore, science has from its very beginning stood upon a much more modest, but at the same time firmer, basis than the ancient philosophy. Therefore, the statements of modern physics are, in some way, meant far more seriously than the statements of Greek philosophy. When Plato says, for instance, that the smallest particles of fire are tetrahedrons, it is not quite easy to comprehend what he really means.