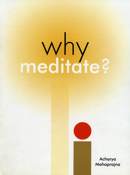 Drinking of water also has its own time. While water can be drunk before or after meals, it is best not to drink water within half an hour before a meal and within half-to-one hour after a meal. Water has a different timing from eating. Some people drink water during their meals, some people have a habit of drinking water immediately after having meals. In fact, these are not the right times.
From the viewpoint of time management, the sutra Kaale Kaalam samaayare should be given deep thought. Perform each kind of work in its own time. When it is time to eat, one sits for studying, which is not right. When it is time for self-study, one starts eating - this, too, is also not appropriate. It is very important that the regulation of our actions is concomitant with the regulation of our time. The resolution, "I will do each work on time, only when it is to be done," is very essential to achieve success, maintain good health and to progress.
There is one such context in Dashvaikaalik Sutra. One monk went begging for alms but he did not get anything. He returned empty-handed and said to his guru, "This village is not good. We don't get any food here. Let us leave this village." The guru answered, "You are not intelligent, because you don't pay attention to time. So, not only do you exhaust yourself but you also criticize the villagers. Lunch time is at 11.00 am, so if you go for alms at 2.00 pm, how will you get anything?"
Even if we think from a practical point of view, the work done at its given time yields good results. If the time of a sermon is 10.00 a.m. and if someone says, "Let's have our meal first and later we will listen to the sermon." Then who is going to listen and who will be there to speak? A person, who does not manage his time & does not know the art of work, often becomes a source of ridicule for others.
A son told his father, "Father! A sunset is a very beautiful sight. Come, shall we go and see the sunset?" The father replied, "Okay, son! But right now I am busy, so let's go tomorrow morning." In this manner, mismanagement of time becomes the cause of failure.
Another principle of time management is to maintain a work-chart, of all that you are supposed to do today. This does not necessarily mean that it should be written on paper, but you can form a mental task list. Then, prioritise the tasks according to their degree of importance. The most important work should not be ignored. Work of low priority can be put off for a while. But tasks of top priority should be immediately executed.
A man had a toothache and he had to go to the doctor. Suddenly his friend came and they started gossiping. Someone reminded him, "It is time to consult the doctor." He replied, "What's the hurry? I will go afterwards." He spent two to three hours gossiping. The clinic closed for the day. The dentist went away. Was that good for his health? What was necessary: gossiping or consulting the dentist? Whatever is important should be given a higher priority and not neglected. This is a very good principle of time management. If we don't give priority to the essential and urgent work, then we will not achieve success. One principle of time management is regulation of time. This is very essential. A monk performs Pratikraman (a special prayer for repentance and forgiveness) after sunset. This time is fixed and so at that time you can be sure that he will do Pratikraman. The time of Pratikraman cannot be procrastinated even if any important work comes. This sends out a good message that at a particular time, certain work must be done. Such restriction of time is required. A man said to his friend, "I will come at 2 o'clock." His friend was waiting for him. He did not show up until 4 o'clock. His friend was annoyed because his work remained unaccomplished. Control of time is one of the principles of success.
Muni Bhimrajji had a scientific approach and he used to teach many monks. The time was fixed. He never crossed even a minute. The lesson would end exactly at 1.30 p.m. Not a minute more or less. One day, Muni Champalalji, the elder brother of Gurudev Tulsi, who used to study Aagam, came late, after the class was over. Muni Bhimrajji looked at his watch and said, "Your time is over for today, you may go back."
A person who exercises control over his time wins the trust of people. The time given for a sermon is 11.00 a.m. and if the sermon starts at 1.00 p.m., what happens? Either the place gets empty, or from the next day, people will assume that they need not turn up before 1 p.m. In every activity, the critical element is trust. Work gets done on the basis of trust. When is trust won? If punctuality is shown, people will trust you. If there is no punctuality, then neither will you win trust nor achieve success.
Let us think from the perspective of the biological clock. In today's scientific world, it is important to understand the concept of biological clock. This concept is not a new one; indeed, it is very old. In Indian literature, it was known by the name Swarodaya. In Swarodaya there is an analysis of when work should be done, and what work should be done. In the commentary of Tatvaarth sutra, Acharya Siddhasen Gani has described time very beautifully. The flow of the stream of vital energy, or prana, is a very old principle. The flow of vital energy does not stay the same, it keeps on changing. The flow of vital energy is sometimes in the hand, at other times in the lungs, liver, intestine and sometimes in our brain. Work management should be done on the basis of the flow of vital energy. A human being's efficiency and emotions keep changing from time to time. Which is the most appropriate time for a person to develop a new idea? One of the best times for exploring new thoughts and ideas is between 9 and 10 a.m. If you want to do any creative work or analysis, then the time 10 to 12 is suitable. This has been found scientifically. One who is an expert in Swarodaya, performs actions on the basis of this, and consequently performs miracles.
A person went to a judge, but returned without getting justice. Although he went several times, it did not work out. He went to an expert of Swarodaya & told him, "I went so many times but no one listened me." The specialist checked his breath and said, "You didn't go at the right time, that's why you failed. If you want to meet them and make them amenable to your point of view, then select the right time." If you want to speak to a big man, then the morning is the best time. At that time, the person's mood is very good and a good mood always yields desired results.