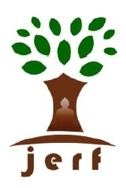 Jain Education and Research Foundation
---

Professor Nathan Katz, Former Chair and Professor of the Department of Religious Studies, Florida International University, Miami (U.S.A.) visited India during 23/11/10 - 01/12/10. The visit was sponsored by Jain Education Research Foundation, USA under its FIU project "Bhagawan Mahavir Professorship of Jain Studies". Along with some other places Professor Katz visited Kundakunda Gyanpith Indore also on 30/11/10 & 01/12/10. On the eve of his visit, Kundakunda Gyanpith organised a National Symposium on Jainology with the central theme "Relevence of Jainism to Humanity". In its inaugural session, Prof. Katz, the Chief Guest, said that it is impossible to understand real Hinduism and Buddhism without understanding Jainism, and vice-versa; hence for better understanding of different Indian religions, the study of Jainism is essential. The cardinal Jain principles of Ahimsa, Anekant and Aprigraha are of great appeal to students worldwide, and serve as bridges that address many pressing issues of the day.

The inaugural session was presided by Vice Chancellor of Devi Ahilya University, Indore, Professor P.K. Mishra. In this session the eminent physician, Dr. M.K. Pandya of New York, was present as Guest of Honour.

The following three technical sessions were presided by Prof. Narendra Dhakad, Additional Director of Higher Education, Prof. Deokumar Jain, Raipur, and Shri Surajmal Bobra, Eminent Historian, Indore. Fourteen research papers were presented. Two special memorial lectures, viz; "Acharya Shantisagar Memorial Lecture" and "Kshullaka Jinendra Varni Memorial Lecture" were delivered by Shri S.M. Bobra and Prof. Premsuman Jain respectively.

Besides the technical sessions, one open-enmded discussion session was organised in presence of Prof. Nathan Katz under the chairmanship of Dr. N.P. Jain, former ambassador of India and representative of India in UNO. It was attended by Dr. M.K. Pandya (New York), Mr. Vikas Kawadia (Boston), Er. Shri S.K. Jain (Florida), Prof. Anupam Jain (Indore), Dr. Ajit Kasliwal (Indore), Prof. Premsuman Jain (Sravanbelgola), Dr. Saroj Jain (Udaipur), Prof. Deokumar Jain (Raipur), Prof. Ganesh Kawadia (D.A.U. Indore), Dr. Manmath Patni (Indore) and several other scholars of universities and colleges.

During the discussions it was observed and suggested by different scholars to Prof. Katz that Jainism should be taught as a part of the courses related to Indian religions. A regular exchange programme between FIU and Devi Ahilya University (DAU), Indore, should be established. Vice Chancellor Prof. P.K. Mishra is also interested to execute it through Kundakunda Gyanpith. A detailed proposal will be prepared by Dr. N.P. Jain (Chairperson) to advance the discussion.

Professor Katz also visited the prestigious government Holkar Autonomous Science College, on the occasion of the establishment of India's first certificate program in the study of Religion and Science. Professor Katz delivered a lecture on contemporary research about the interfaces between religion and science.

This visit was very fruitful and we are thankful to Jain Education Research Foundation for providing us this great opportunity to interact with Professor Nathan Katz, the first Bhagawan Mahavir Professor.