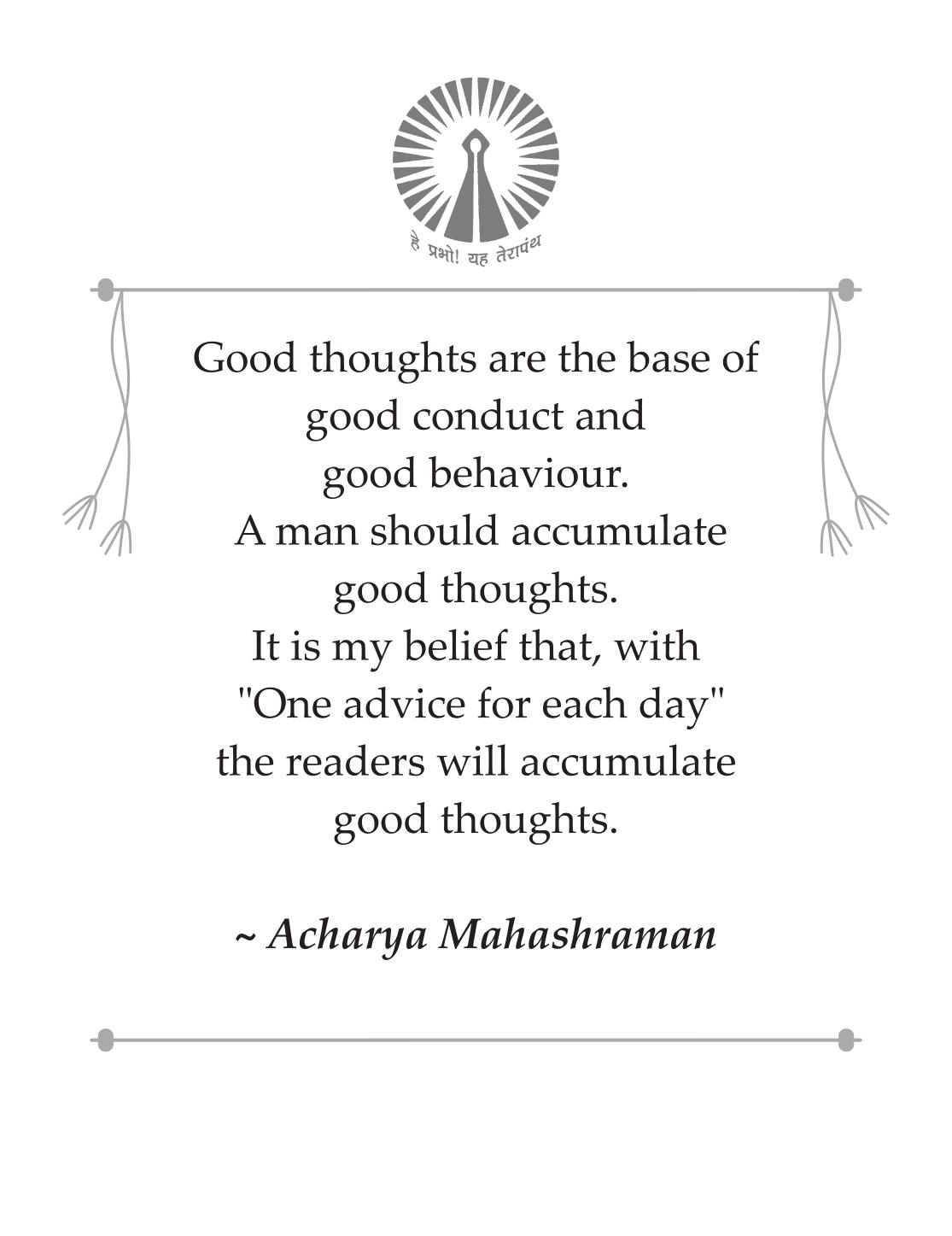 Introduction
Acharya Mahashraman is the eleventh Acharya of the Terapanth Dharm Sangh. Acharya Mahashraman is a austere ascetic, a powerful orator, an erudite scholar, a prolific writer, a social reformer and an exponent of non - violence. Bereft of worldly desires, unattached, unperturbed, loyal, humble, full of spark, soft- spoken, generous and open minded are just some of the words that can be used to describe his inner self.

He was born in Sardarshahar, a town of Rajasthan on 13 May 1962, was initiated on 5th of May 1974 and was ordained as the Acharya of the Terapanth Dharm Sangh after the propounder of Anuvrat movement Acharya Tulsi and Acharya Mahapragya respectively.

His work and actions reflect his ocean of knowledge, intellectual wisdom, subtle perception and far reaching insight.

He has inspired and awakened lakhs and lakhs of people by laying emphasis on human values such as morality, communal harmony, non­violence and spirituality.

Acharya Mahashraman is working tirelessly on Anuvrat, Preksha meditation, Science of living, training on non-violence and on various other dimensions of human values thus helping people to lead a peaceful and restrained life in a world plagued with stress, turmoil unrest and violence.