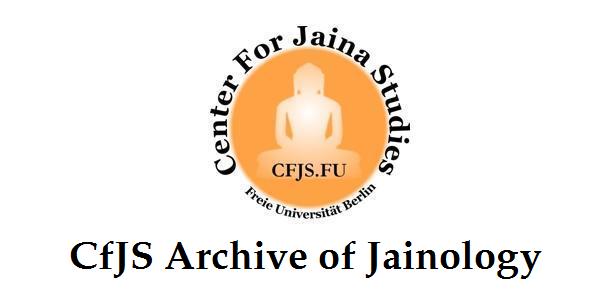 ---
§
11.
Bibliography/Abbreviations
When referring to illustrations in the present paper we omit the reference to the place (simply "fig. 1"), and when referring to illustrations in other publications we omit in all unequivocal cases the reference to the type of illustration (simply "Kramrisch In 107"). "Neg. no." designates unpublished photos in our own collection. All technical terms have been explained where they first occur. Less familiar place-names can be identified with the help of D.R. Patil's list (Patil Li). When the provenance of a piece is not mentioned in our text, the reader will in most cases obtain a rough idea of the locality with the help of the title of the source, e.g. Jhansi area in the case of "Trivedi Jh ". Additional bibliographic details will be found in HHA, e.g. compare HHA p. 695 for Vats Gu. Certain limitations in points of accuracy and detail are inherent in our as in any other method of describing forms in art.

AFR

G. Yazdani, Ajanta. Pts. I-IV. Oxford University Press 1930-55.

AIB

Ancient India, Bulletin of the Archaeological Survey of India. New Delhi 1946 ff.

Ali Pr

Rahman Ali, Pratīhāra Art in India. Delhi 1987.

ARG

Annual Report of the Archaeological Department, Gwalior State. Gwalior 1923-24 ff.

Asher Ea

F.M. Asher, The Art of Eastern India. 300-800. Minneapolis 1980.

A.S.I.

Archaeological Survey of India.

A.S.I.A.R.

Annual Report of the Archaeological Survey of India. 1902-03 ff.

Bautze-Picron Br

Cl. Bautze-Picron, "Provenance and present location of some images from the Broadley collection", in: Ratna-Chandrikā, pp. 261-67. New Delhi 1989. Fel. Vol. R.C. Agrawala. - Refer to pl. 32.6 (Rajgir, to be compared with the image from Pura Gilana: our § 8) and to pl. 32.7 (Nālandā, to be compared with images showing two calyxes: our § 7).

Bautze-Picron Id

Cl. Bautze-Picron, " 'Identification' or 'classification' in Buddhist iconography: the case of the six-handed Avalokitesvara...", in: A.L. Dallapiccola et. al. (ed.), Shastric Traditions in Indian Arts, pp. 35-50. Stuttgart 1989.

Bhattacharya De

G. Bhattacharya, "A special type of Devi figure from Bihar and Bengal," in: Facets of Indian Art, pp. 33-40. New Delhi 1987.

Brown Bu

P. Brown, Indian Architecture (Buddhist and Hindu Periods). 4th ed. Bombay.

Bruhn Āc

K. Bruhn, "The ācārya motif at Deogarh," in: Deyadharma, pp. 179-87. Delhi

1986.

Bruhn An

K. Bruhn, "The analysis of Jina images," in: Berliner Indologische Studien, vol. 2 (1986), pp. 133-74.

Bruhn Di

K. Bruhn, "Distinction in Indian Iconography," in: Bull. Deccan Coll. Res. Inst. 20. 1960. pp. 164-248.

Bruhn Ic

K. Bruhn, "Iconografia Jaina," in: Enciclopedia deli Arte Antica, classica e orientale, 2nd Supplement. 1992.

Bruhn Kh

K. Bruhn, "The figures of the two lower reliefs on the Pārśvanātha Temple at Khajurāho," in: Ācārya Vijayavallabhasūri Comm. Vol., second English section, pp. 7-35. Bombay 1956.

Chandra Al

P. Chandra, Stone Sculpture in the Allahabad Museum, Poona 1970.

Chandra Pr

P. Chandra, Stone Sculpture in the Prince of Wales Museum. Bombay 1974.

Chandra Wa

P. Chandra, The Sculpture of India 3000 B.C.-1300 A.D. Washington 1985.

Cheesman Cl

E.E. Cheesman, "Classification of the Bananas," in: Kew Bulletin. No. 2, 1947, pp. 97-117.

Cowen Sh

D.V. Cowen, Flowering Trees and Shrubs in India. 2nd ed. Bombay 1952.

Crowe Tr

Y. Crowe, "Some aspects of the tree motif in medieval Indian architecture," in: Dimensions of Indian Art, Vol. I, pp. 80-92. Vols. MI, Delhi 1986. Fel. Vol. Pupul Jayakar.

Desai Vi

K.S. Desai, Iconography of Viṣṇu. New Delhi 1973.

Deva Bh

K. Deva, "Bhūmija temples," in: Studies in Indian Temple Architecture, pp. 90-113. New Delhi 1975.

Deva Mā

K. Deva, "Mālā Devi Temple at Gyaraspur," in: Shri Mahavir Jaina Vidyalaya Golden Jubilee Volume, Pt. I, pp. 260-69 of the English Section. Bombay 1968.

Deva Na

K. Deva, "Gupta Rāmāyaṇa panels from Nachnā," in: Chhavi-2, pp. 10-14. Banaras 1981. Fel. Vol. R. Krishnadasa.

Deva No

K. Deva, Temples of North India. New Delhi 1969.

Deva/Nayal Kh

K. Deva and B.S. Nayal, Archaeological Museum Khajuraho. New Delhi 1973. (Guide of the A.S.I.)

Dhariwal Ga

L.C. Dhariwal, The Indore State Gazetteer, Vol. 11- Archaeology. Indore 1931.

Dikshit Pa

K.N. Dikshit, Excavations of Paharpur, Bengal. Delhi 1938.

Eichinger St

G. Eichinger Ferro-Luzzi, "Strands versus structure in the theory of myth," in: Anthropos 78. 1983, pp. 437-458.

Garde Gw

M.B. Garde, Archaeology in Gwalior.

Ghosh Nā

A. Ghosh, Nālandā. 4th ed. New Delhi 1959. (Guide of the A.S.I.)

Ghosh Tā

M. Ghosh, Development of Buddhist Iconography in Eastern India. New Delhi

1980.

Goetz Ma

H. Goetz, "The last masterpiece of Gupta art," in: Art and Letters, 29, 1955, pp. 47-59.

Gupta Pa

P.L. Gupta (ed.), Patna Museum Catalogue of Antiquities. Patna 1965.

Handa Os

D. Handa, Osian. Delhi 1984.

Harle Gu

J.C. Harle, Gupta Sculpture. Oxford 1974.

Hayward Ex

In the Image of Man. London 1982. (Exhibition in the Hayward Gallery, London 1982.)

Heeramaneck Ma

A.N. Heeramaneck, Masterpieces of Indian Sculpture. 1979.

HHA

S.L. Huntington and J.C. Huntington, The Art of Ancient India. New York and Tokyo 1985.

ITA

M.W. Meister/M.A. Dhaky, Encyclopaedia of Indian Temple Architecture. South India. Oxford Univ. Press and Delhi 1986.

JAA

A. Ghosh (ed.), Jaina Art and Architecture, Vols. I-III. New Delhi 1974-75.

JID

K. Bruhn, The Jina-Images of Deogarh. Leiden 1969.

JRM

U.P. Shah, Jaina-Rūpa-Maṇḍana (Jaina Iconography), Vol. I, New Delhi 1987.

Khan Pa

F.A. Khan, Architecture and Art Treasures in Pakistan. Karachi 1969.

Kramrisch In

St. Kramrisch, The Art of India. London 1955.

Lohuizen He

J.E. van Lohuizen-de Leeuw, Indian Sculptures in the van der Heydt Collection. Museum Rietberg Zürich.

de Mallmann Ag

M.-Th. de Mallmann, Les enseignements iconographiques de l'Agni-Purana. Paris 1963.

Meister Ām

M.W. Meister, "Āma, Amrol, and Jainism in Gwalior Fort," in: Journ. Or. Inst. Baroda 22, 3 (March 1973), pp. 354-358.

Meister Ce

M.W. Meister, "Jaina temples in Central India," in: Aspects of Jaina Art and Architecture, pp. 223-41. Ahmedabad 1975.

Meister Wa

M.W. Meister, "Kṛṣṇalilā from Wadhwān and Osian," in: Journ. Indian Soc. Or. Art, N.S., V (1972-73), pp. 28-35.

Misra Gw

R.N. Misra, "Ancient temples of Gwalior revisited," in: Vajapeya, Vol. II, pp. 221-227. Vols. I-II. Delhi 1987. Fel. Vol. K.D. Bajpai.

Needham Cl

R. Needham, "Polythetic classification: convergence and consequences," in: Man (N.S.) 10. 1975, pp. 349-369.

Neven St

A. Neven, New Studies into Indian and Himalayan Sculpture. London 1980.

Pal Le

P. Pal, The Divine Presence. Asian Sculptures from the Collection of Mr. and Mrs. Harry Lenart. Los Angeles 1978.

Pal As

P. Pal, The Sensuous Immortals. A Selection of Sculptures from the Pan-Asian Collection. Los Angeles.

Patil Li

D.R. Patil, The Descriptive and Classified List of Archaeological Monuments in Madhya Bharat. Gwalior 1952.

Picron Ra

Cl. Picron, "De Rambhā a Lalitā Devi … ", in: Artibus Asiae 52, 4 (1980), pp. 282-302.

PKG

H. Härtel und J. Auboyer, Indien und Südostasien (Propyläen Kunstgeschichte Bd. 16), Berlin 1971.

Plaeschke Hi

H. und I. Plaeschke, Hinduistische Kunst. Das indische Mittelalter. Leipzig 1978.

Russek Hi

Rene Russek, Hinduismus. München 1986.

Schmeil Bo

O. Schmeil, Lehrbuch der Botanik. 7th ed. Stuttgart und Leipzig 1904.

Schumann Mu

K. Schumann, Musaceae (IV. 45 in: A. Engler, Das Pflanzenreich). Leipzig 1900.

Shah Pa

U.P. Shah, "Parents of the Tīrthaṅkaras," in: Bull. Prince of Wales Mus. No. 5 (1955-57), pp. 24-32.

SIK

K. Fischer, Schöpfungen indischer Kunst. Köln 1959.

Singh Br

S.B. Singh, Brahmanical Icons in Northern India. New Delhi 1977.

Sivaramamurti Na

C. Sivaramamurti, Nataraja. New Delhi 1974.

Sivaramamurti Sc

C. Sivaramamurti, Indian Sculpture. New Delhi 1961.

SUB

J.C. Harle, The Art and Architecture of the Indian Subcontinent (The Pelican History of Art). Reprinted 1987.

TIC

O. Viennot, Temples de l'Inde centrale et occidentale. T. I-II, Paris 1976.

Tiwari/Giri Di

M.N.P. Tiwari and K. Giri, "Vaisnava themes in Dilwara Jaina Temples," in: Vajapeya Vol. II, pp. 195-201. See Misra Gw.

Trivedi Jh

S.D. Trivedi, Sculptures in the Jhansi Museum. Jhansi 1983.

Trivedi Pa

R.D. Trivedi, Iconography of Parvati. Delhi 1981.

Vats Gu

M.S. Vats, The Gupta Temple at Deogarh. New Delhi 1952.

Viennot Fl

O. Viennot, Les divinités fluviales Gaṅgā et Yamunā. Paris 1964.

Weiner Gu

S.L. Weiner, "From Gupta to Pāla sculpture," in: Artibus Asiae 25. 1962, pp.167-82.

Williams Gu

J.G. Williams, The Art of Gupta India. Princeton 1982.

Zahn/Fischer Ku

L. Zahn und K.J. Fischer (ed.), Das Kunstwerk 12, 11-12 (Mai/Juni 1959). Sonderheft Indien.

Zannas Kh

E. Zannas and J. Auboyer, Khajuraho. The Hague 1960.
§ 12. Bibliographic supplement
Four temples discussed in § 5.

Telī-kā-Mandir:

Ali Pr

pl. 3, fig. 3;

Brown Bu

pl. 116, fig. 2;

Dava No

colour plate 7;

Goetz Ma,

references in fn. 1-2;

JID

11, 276, 278, 283;

Meister

Ā

m

5;

PKG

colour plate xxv.

SIK

240-41;

SUB

116;

TIC

96-100. - Plan:

Ali Pr -

J.C. Harle mentions an unpublished paper on the Telī-kā-Mandir by K. Deva (SUB p. 547).

Deogarh-12:

Ali Pr

pl. 6, fig. 2;

JAA

108;

JID

2, 6, 52-74, 249;

Meister Ce

6-7; 7A, 8-9, 13;

TIC

213, 215-16.-Plan:

JID

393. - The images in the cella and in the pradakṣiṇāpatha have not been included in the list of references, and the same applies to the outer and inner doorways (main entrance) which are later substitutes for the original ones.

Gadarmal Temple:

Ali Pr

pl. 10, fig. 1;

ARG

1923/24, pl. Ib;

ARG

1932/33, pl. Ib;

JID

75;

TIC

185-88. - Plan and Section:

Ali Pr.

Mālādevi Temple:

Ali Pr

pl. 8, pl. 11 (fig. 1);

ARG

1935/36, pl. Ia;

ARG

1936/37, pl. IIa-b;

Brown Bu

pl. 102, fig. 2;

Deva Mā

1-6;

JAA

100 B, 101-04;

JID

12, 276;

Meister Ce

19-20;

SIK

256-57;

SUB

118;

TIC

225-28.-Plan:

Ali Pr.