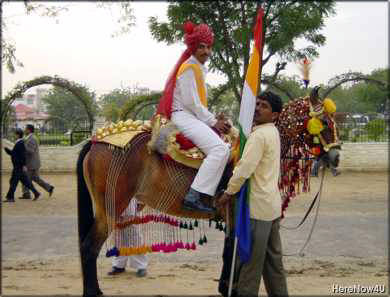 Like a symbol of the world, horseman and horse are about to head for other activities. The aspirants have reached their destination, the procession is now part of the reminisence of an extraordinary and decisive day in their life. A day that changed their lives, because they wanted to give another direction to it. It was the last day, where attention was paid to their personnality, further attention would certainly be directed towards their achievements on the path of renounciation.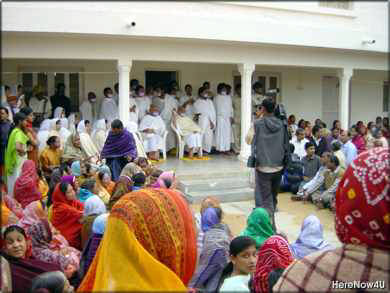 Acharyashree (sitting right), Yuvacharyashree (sitting left) and about fifteen monks are welcoming the newcomers on the threshold of their actual accomodation. One group of Samanis is standing on the left, they are waiting for the two future Samanis. The audience mainly consists of the aspitants' relatives and friends. Some women were crying while hiding their faces in their headscarves, if out of despair or joy, who could say this.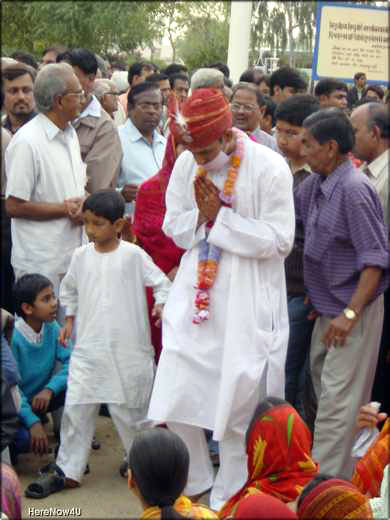 The future Muni is approaching the group awaiting him. The boy in white on his right stays as close as possible to him, wishing he was at his place. The monk, Kamal's brother-in-law is dressed like a bridegroom. While approaching his new family, he is diligently reciting Mantras and prayers.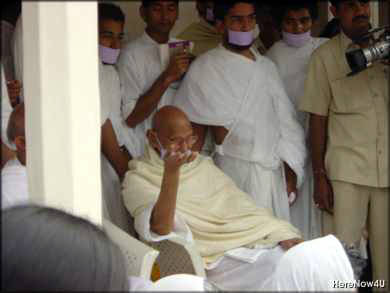 His Holiness Acharya Mahaprajna welcomes the new member of the order.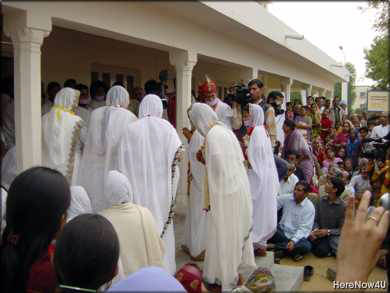 Then the nuns are approaching His Holiness, the one and only Terapanth Acharya, who will be their Guru as long as he lives..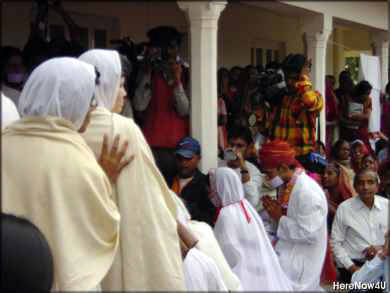 The aspirants are paying their respect to their Guru by bowing down and expressing their devotion. The Samanis (left) are watching with attention.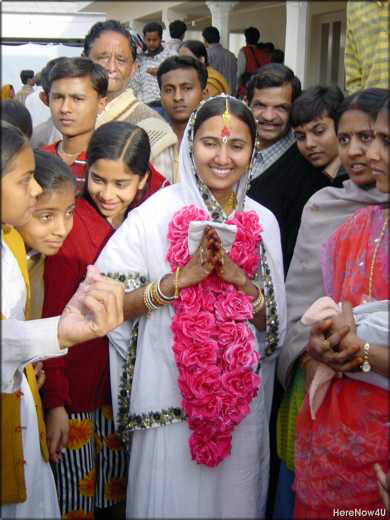 The young woman was happy that finally the day had come to realise her decision to lead a mendicant's life. The girls of her family are surrounding her with respect. Dressed like a bride, this is her last day before Diksha. She smiled like this all the time, and was looking very happy.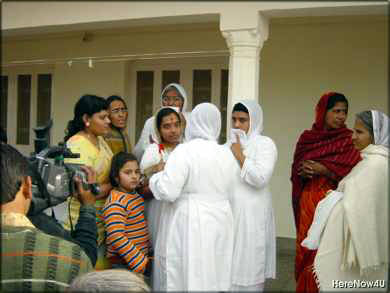 The Samanis are surrounding her new order member. She took the events of this day in a different way, she seemed not very happy. The Samanis cared a lot for her.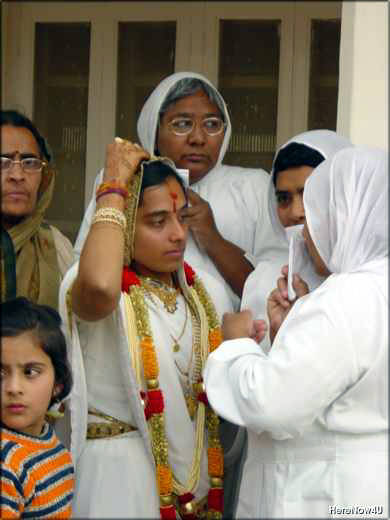 With their care she increasingly relaxed and regained confidence.