Kolkata, Mahasabha Bhawan, 24th May, 2009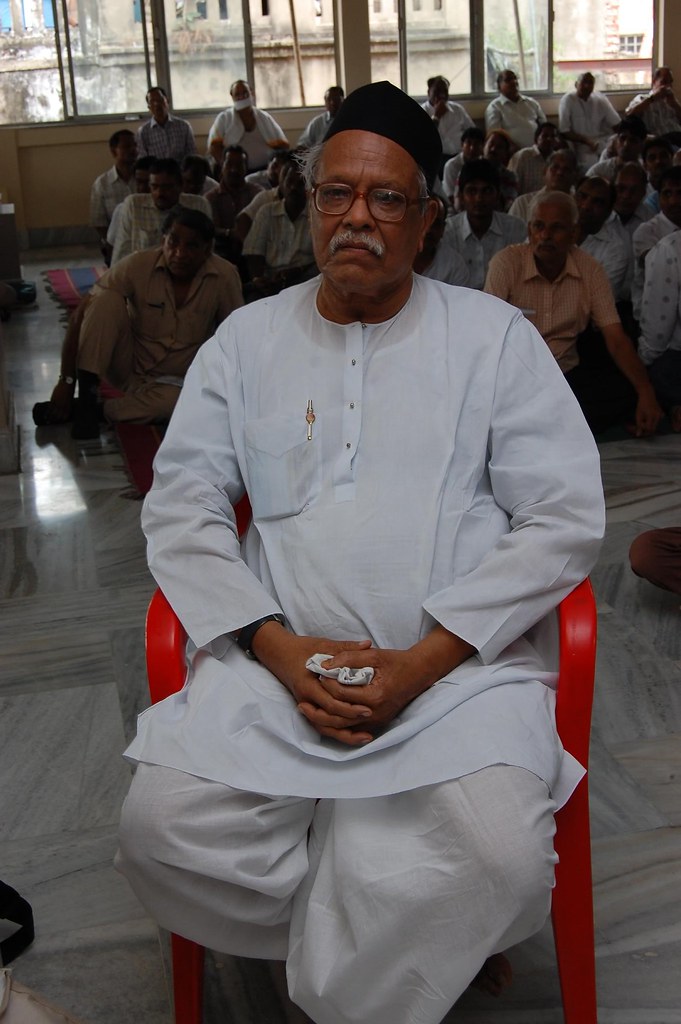 Sri janwarimal bengani
Sri JANWARIMAL BENGANI, a senior working lay follower of Terapanth order, who was conferred the honour of 'Shashan Sevi' by His Holiness Acharya Mahapragya[1] and was also honored by 'Sangh Seva Purshkar - 2009' by Jain Vishwa Bharti, Ladnun, was felicitated at Kolkata in Mahasabha Bhawan on 24th May, 2009 in a short programme organised by Shri Jain Swetamber Terapanthi Sabha, Kolkata in pious presence of Sadhvi Kanak shri, a learned disciple of H. H. Acharya Mahapragya.
Sadhvi Kanak shri addressing a large gathering of lay followers spoke about the long uninterrupted record of services rendered to the Terapanth Sangh by Sri Janwarimal Bengani and said- "The auspicious conferment of the honour to Sri Bengani is a timely and correct honour of his trust, dedicated spirit and awareness. His personality is imitable for the whole class of lay followers.
In his speech, while compeering the programme, the convener Sri Tarun Sethia, former General Secretary of Mahasabha said- 'Sri Bengani has rendered remarkable services on various posts as senior vice president and general secretary of Mahasabha and as the founder president of Kolkata Terapanth Sabha well".
Sri janwarimal bangani honoured with memento
Sri K.S. Nahata, President of Kolkata Sabha, honoring Sri Bengani on behalf of the Kolkata Terapanth lay followers, said-"whether or not Mr. Bengani is any offices bearer of any wing of the Terapanth sect, he is ever alert and dutiful towards his responsibilities. He has been devoted to care about the health of His Holiness. Sri K.S. Nahata, on the occasion narrated the valuable words of praise quoted by His Holiness Acharya Mahapragya about Sri Bengani. Sri Bengani has always been a protégé of Acharya Sri Tulsi and Acharya Mahapragyaji."
Sri Chainroop Chindalia, chief trustee of Mahasabha expressed his gratitude for Sri Bengali's active participation and contribution to Mahasabha. Smt. Tara Devi Surana, on behalf of the ladies wing praised Sri Bengali's contribution and wished him activeness and good health.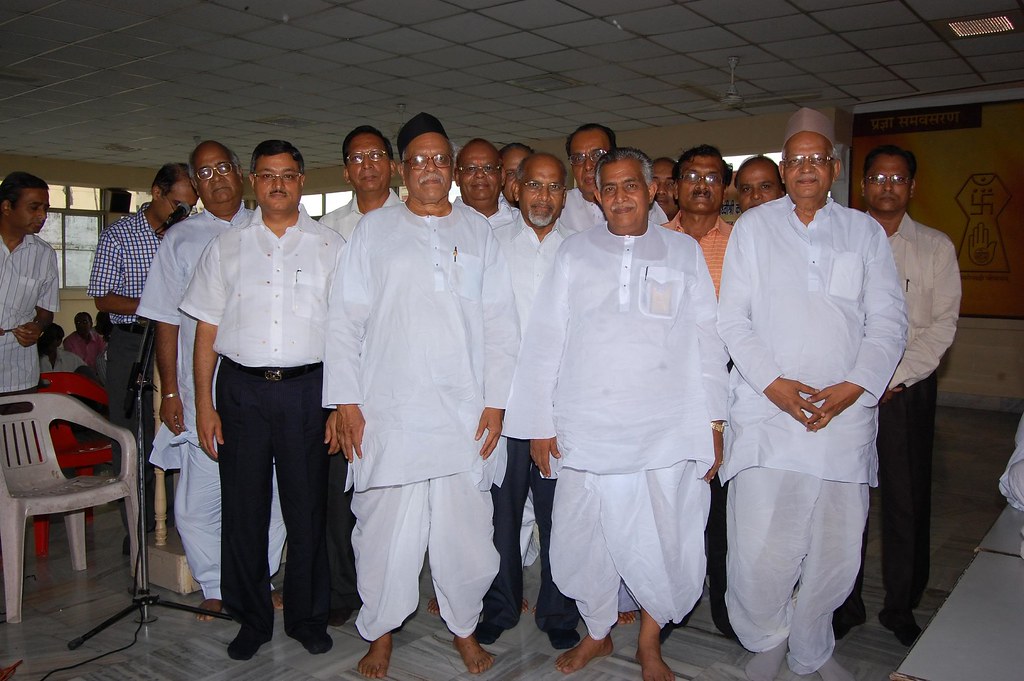 Past president sri bhojraj baid, sri kanhiyalal patawari and other digantaries.
On the occasion all the former Presidents of Kolkata Sabha - Sri Bhojraj Baid, Sri K. L. Patawari, Sri M. L. Bhansali, present president Sri K. S. Nahata, Vice Presidents - Sri Khiwkaran Baid, Sri Rajendra Pugalia, General secretary Sri N. K. Manot, Joint Secretaries - Sri Mahaveer Dugar, Sri Rajendra Nahata, Treasurer Sri Sushil Choraria, and other active member came forward with great enthusiasm and presented a memento to Sri Bengani.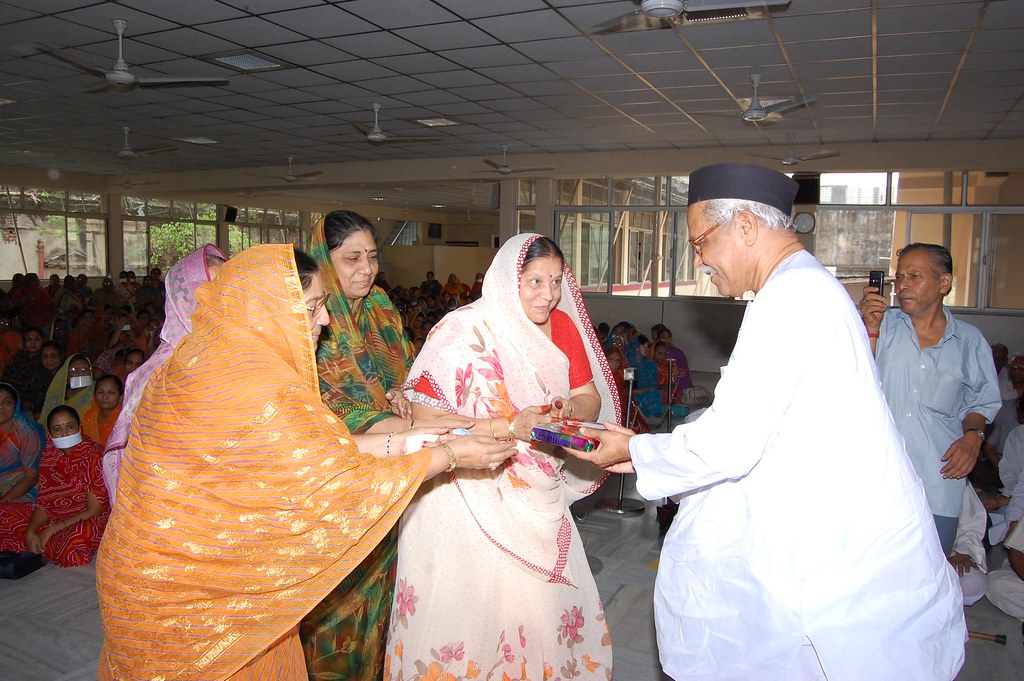 Mahila mandal led by smt.Champa devi kothari honouring sri bengani
Mahila Mandal and Terapanth Yuvak Parishad also honored Sri Bengani by way of literary memento.