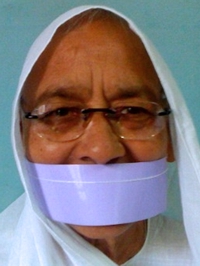 Lifetime
Born:
10.11.1939, Ladnun, Rajasthan, India
Terapanth Info
ID:
1278
Diksha:
27.10.1956 at Sardarshahar by Acharya Tulsi
About
Birth

:

Kartik Krishna 13, Vikram Samvat 1996, Ladanu. 10th November, 1939.

Caste

:

Sankhala (Ladanun, Rajasthan)

Father's Name

:

Manakchand ji Sankhala

Mother's Name

:

Suva Devi Sankhala, Tatwagya, prabhawak Ansanvrata Aradhika

Sainthood

:

Kartik Krishna 8, Vikram Samvat 2013, Sardarshahar. 27th October, 1956.

Education

:

Aagam – Dashevakalik, Uttradhyyan, Aachharang, Prashna Vyakaran and Nandi (All memorized- Kanthasth)
Sanghiya Seven years Course , Snatakottar(Post Graduation) passed.

Languages

:

Rajasthani, Hindi, Gujarati, Sanskrit & Prakrit.

Group Leader

:

From Vikram Samvat 2027, "MARYADA MAHOTASAV" at Bidasar.

Books

:

Mahavir Vyaktitva and Vichar, Sarthakta ki Talash, Sangham Sarnam Gachammi, Jyot Jale Bin Bati, Nai Sadi Nai Sambhavnayen, Behta Pani Nirmla ( Biography ), Anushilan ( Research Article), Bhor ka Tara, Chaityavandana, Nadmani (Verse-Geet sahitya), Swagat Karen Ujalon ka, Jain Dharma Jivan aur Jagat.

Literary works edited

:

Hindi Translation of Agam Sahitya – Gyatadharmkatha, Prashna Vyakaran, Antakritdasha, Aaoppatik, Kai Grantho ki Sanskrit Chaya, Deep study of Bhikshu Sahitya .

Tour

:

Uttar Pradesh, Bihar & West Bengal with Aacharya Shri Tulsi. Rajasthan, Gujarat, Maharashtra, Karnataka, Tamil Nadu, Andhra Pradesh, Pondicherry, Haryana, Delhi,

Special

:

Seva Nikay Vyavasthapika. Has also got the special honour of serving the Sangha as Jain Vidhya Prabhari.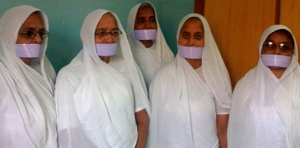 Groupleader of:
Sadhvi Madhulata
Sadhvi Madhulekha
Sadhvi Shantiprabha
Sadhvi Veenakumari