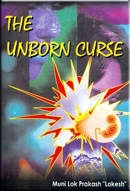 Preface
The emergence of the identity of humanity as well as the growth of civilizations have always been simultaneous. In matters of values of life, it should be reasonable to expect from the civilized society that it will refrain from indulging in demonstrative word mongering or building high-blown castles in the air. However, what we actually see is that in this regard too man has been far from discreet and has resorted to play of words on the issue of security of life.
The crime of foeticide is on an increase in the society. It is happening at two levels. In the first place the mindset disregards the concept of equality between males and females. There is a clear difference made between boys and girls. A son is looked upon as a family builder, while a daughter is dubbed as someone else's property. On the birth of a son, there are celebrations galore. A woman is looked down upon if she does not give birth to a son, and apprehensions are aroused concerning future growth of the family tree. This distinction becomes tragic when proceeding with this mindset people deprive a girl of her life. This, indeed, constitutes an unpardonable sin in a society which claims to be contributing to the growth of civilization.
In the second place, this evil has got itself linked to modernity. Even enlightened sections of the society have people who get foeticide done in the name of modernity. Many a time the thought arises that this is a cursed way of thinking. On the one hand there are tall claims about growth of civilization, and on the other practice of such a despicable crime.
Nature has its own mechanism which if disturbed could lead to destruction. In today's context, it appears as if human beings are not seriously concerned about destruction. The evidence of this is visible in the increasing incidences of foeticide.
Some may well argue that already there is legislation in existence against foeticide. It seems to me, however, that one cannot escape one's sense of responsibility. Unless the social conscience is aroused, the impact of legislation becomes limited. Indeed no legislation would be of any avail until such time as the society does not change its notions towards the women-folk. If we analyse the reasons which lead to destruction of the female embryo, we may find that dowry, rape and low level of education are responsible for it to a great extent. If our Government wishes to get rid of these evils, then along with enforcing a ban on sex-test of the embryo, effective measures are also necessary against these evils. Such evils are in a way rooted in our tradition. Hence, these killings would cease only when the parents of the daughter feel assured that for finding a suitable match for their daughter, they would not have to face humiliation before the bride groom's parents. It is equally necessary to assure that it is not a curse or a crime to be parents of a daughter.
Many years back, I felt extremely hurt by an incident of foeticide. It is indeed painful if the so-called representatives of civilized society promote such crimes. It is a fact that mostly such crimes are incited by others. It is, therefore, necessary to determine who such persons are who have fallen a prey to the concept of inequality and false ego. They are not only deceiving the law, but are betraying themselves. They are committing a crime against the entire humanity.
There are no two views on the equal responsibility of both father and mother for having resorted to foeticide. However, on a closer analysis of this distortion in the Indian Society, women, themselves appear to be more responsible. While on the one hand, she is prepared to do anything to beget a son, on the other hand she agrees to foeticide when she learns that she has a female embryo. N ot only this, but most lady doctors are involved in promoting this crime. It is indeed a sad and surprising state of affairs that lady doctors get involved in this, despite its having been declared as a deliberate crime. As a result of this, a dangerous imbalance has developed in the birth rate of men and women. A UNICEF report of the year 2001 maintained that in some communities in Rajasthan for every 100 men, the number of women was only 60, when normally it ought to be 103. As per the statistics of the year 2001, the proportion of women to every 1000 men in Jammu and Kashmir was 900, in Himachal 970, in Punjab 848, in Haryana 861, in Delhi 865, in Uttar Pradesh 922 and in Bihar 898. At the national level the proportion is 1000927 between men and women, while in neighbouring Pakistan it is 938, in China 944 and in Bangladesh 953. In many countries of the world the proportion of women is much higher than India. For every 1000 men, women are 1004 in Indonesia, 1016 in Nigeria, 1041 in Japan, 1025 in Brazil, 1029 in USA and 1140 in Russia. I t is clear that the social status of women in these countries is better in comparison to India.
While weaving any story, it is essential to look into the social environment and circumstances very carefully, Vishakha resorts to foeticide on the instigation of another woman. This is to be highly condemned if a woman destroys her own embryo only because it is a female one.
The same crime is done by Jyoti on the insistence of her mother-in-law. Even Jyoti's husband does not get to know about it. The arguments and counter arguments fired by characters in the story goes to show that in the current scenario, there are people who have the courage and conviction to think and speak against foeticide. While this may give some consolation, we are in for considerable disappointment when we analyse the basic motivations for most of the cases of foeticide.
In our middle-class society, where a woman's identity gets challenged from many angles, it cannot be denied that women hailing from the enlightened section of the society tend to be antiwomen. Investigations into some serious crimes have made it clear that there are several question marks in regard to the awakening of Women. In other words many of our claims regarding the respect for women's identity are only in words of our leaders and not in reality.
Foeticide is a most terrible curse which even from a non-legal angle, cannot be glossed over. It is a sign of being rabidly uncivilized if the female foetus is done away with prior to its birth. It calls for an extensive debate and it is obligatory to put a tight control over such criminal acts. For this it is also necessary to force the Government to ensure strict compliance with the legislation on female foeticide. A Central Supervisory Board was set up under the PNDT Act in 1996 for preventing sex-test at the embryo stage, and the destruction of the female embryo. The Supreme Court had called for setting up such a supervisory board in each state but it is to be regretted that many states have not bothered to implement it. Hence, instead of depending only on the legislation, it is incumbent that social organizations come forward to take up the task of arousing awareness against foeticide. Religious leaders could also play a very important role in this task.
"The unborn curse" is not just a noel, but it is a call for saving the humanity. In the modem times, there is no dearth of people professing no distinction between a son and a daughter. There are also those who may say daughters are dearer to them than sons. Despite all these pretensions, our daughters are continuing to be the targets of the sin of foeticide.
In his time, Acharya Shri Tulsi, an ardent advocate of the upliftment of women, had undertaken intensive efforts in the direction of improving the conditions and the lot of women who were victims of inequality and neglect. In the present times his distinguished successor Acharya Shri Mahaprajna is defatiguably endeavouring even at the ripe age of 85 years to make those efforts culminate in success through the medium of Ahimsa Yatra. Under his able direction, the Bhartiya Terapanth Mahila Mandal is providing fillip to a country-wide movement to arouse public opinion in regard to this problem.
I am grateful to Acharya Shri Mahaprajnaji, who is a summit personality of the spiritual world, for his blessings for the book. His blessings have charted out a path for the humanity for attaining true happiness. The cooperation extended to me by my fellow saints Muni Prashant Kumarji, Sahayogi Muni Kumud Kumarji and Muni Akshaya Kumarji is unforgettable.
I wrote this novel by conceiving a complete story replete with interwoven relationships between the family members and close friends. I would feel my effort worthwhile if the enlightened section of the society moves forward with a healthy and constructive outlook while thinking over various aspects of foeticide.
A word about the English edition of the novel. The favourable response to the novel in Hindi brought along with it suggestions for its translation into English to enable the message against foeticide to reach a much wider circle of people. Fortunately, Dr. N.P. Jain (a distinguished Ambassador and Secretary, Ministry of External Affairs, Govt. of India and a profound Jain Scholar) volunteered with enthusiasm; to do the translation. I deeply appreciate his whole hearted cooperation and dedication, keen interest and hard work despite his numerous other preoccupations. He has done an excellent job and helped me to reach a much wider section of enlightened society with the message of this novel.
I am thankful to Hon'ble Shri Shivraj Patil, Home Minister, Government of India, for his illuminating foreword, to Hon'ble Shri Lalkrishna Advani, Leader, Opposition, Lok Sabha for his scientillating message and to Hon'ble Smt. Sheela Dixit, Chief Minister, Delhi State for her thought-provoking message.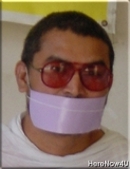 The credit for expeditions publication goes to Sri Rajender Kumar Jain Today and 'Tomorrow's Printers and Publishers' for his intense faith and dedication and to Sri Bachharay Chindalia for his active support to the project.
Muni Lokprakash 'Lokesh'
Anuvrat Bhavan, New Delhi