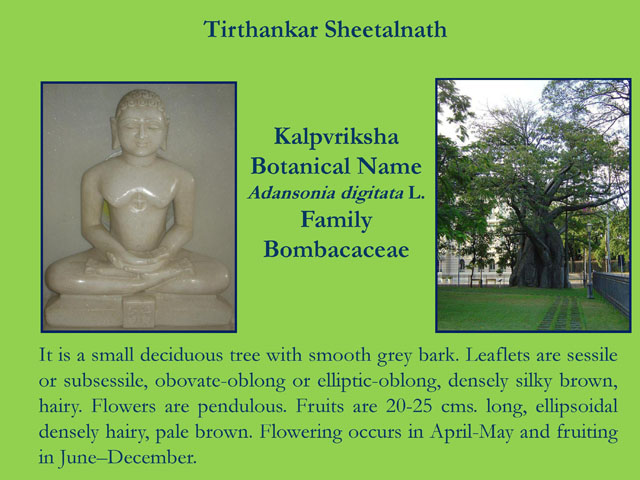 Tirthankar Shitalanatha
Tree: Kalpvriksha
Botanical Name: Adansonia digitata L.
Family: Bombacaceae
It is a small deciduous tree with smooth grey bark. Leaflets are sessile or subsessile, obovate-oblong or elliptic-oblong, densely silky brown, hairy. Flowers are pendulous. Fruits are 20-25 cms. long, ellipsoidal densely hairy, pale brown. Flowering occurs in April-May and fruiting in June–December.