Establishment of Anuvrat Club
Anuvrata club was established for the students in the presence of reverend Samani Pratibha Pragya ji principal Samani Punya Pragya ji and Anuvrat Samiti Ladnun. Prof. Trapithi ji members of Anuvrat Samiti Ladnun - Vijay Singh Barmacha, Ali Akbar ji, Rakesh Mani ji, Jagmohan ji Mathur, Mahavir ji, teachers and students of Mahapragya International School at Pragya Bhawan.

Program was started by Anuvrata song sung by MIS students. Prof. Tripathi said that students are not only course oriented but also taking interest in other co–curricular activities. This is good for their over all development and they can progress to choose right path on right time and this can be possible by following Anuvrata. On this occasion students undertook Student Anuvrat vows (pledge). MIS. student Arun Sharma was selected as a coordinater of it.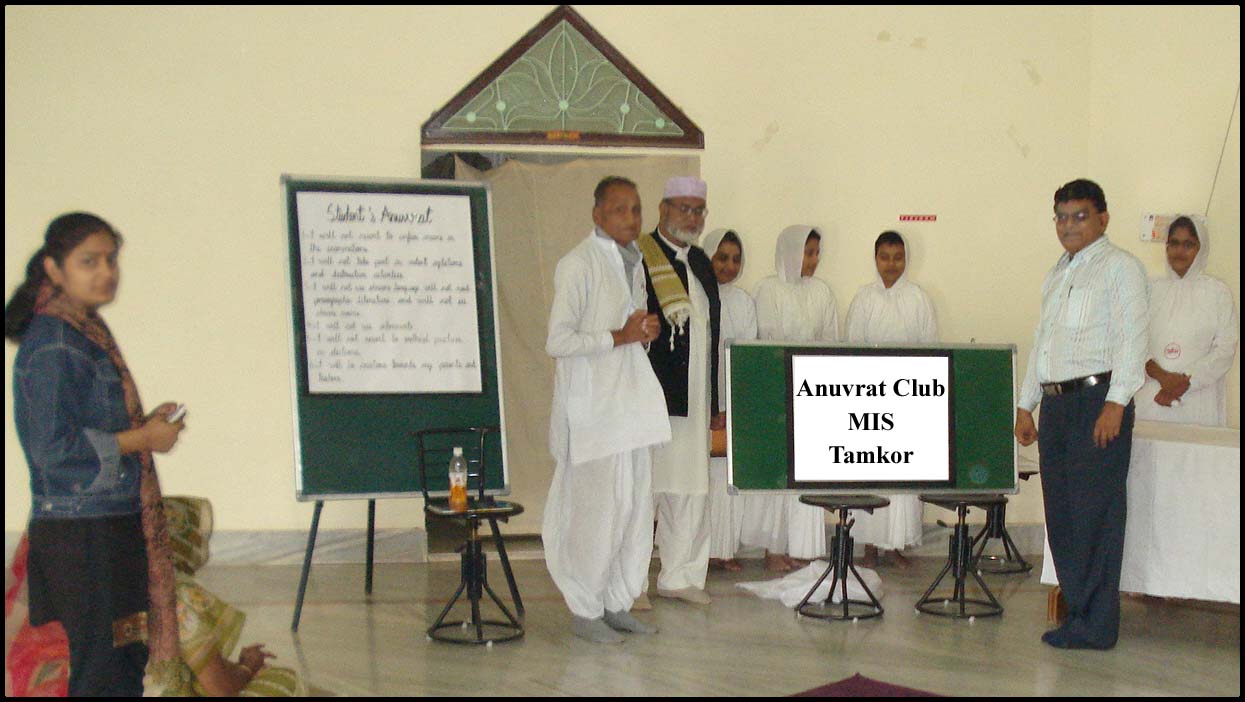 Students Anuvrat:
I will not resort to unfair means in the examinations.

I will not take part in violent agitations and destructive activities.

I will not use obscene language, will not read pornographic literature, and will not see obscene movies.

I will not use intoxicants.

I will not resort to unethical practices in elections.
I will be courteous towards my parents and teachers