10-05-2009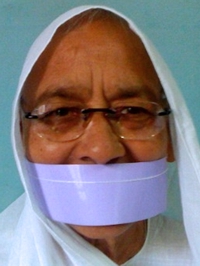 On 10 Th May 2009 Sadhvi Kanak Shri with her group of nuns reached Terapanth Sabha Trust Bhawan, North Howrah. In the morning, Sadhvi Kanakshri ji departed from Liluah after completing 6 days successful stay there at Manot Garden and nearby areas. Sadhvi sri ji reached at the factory of Seth Bishandayal Goyals family. The Kalyanmitra Goyal family was overwhelmed with joy on Sadhvi sri ji's presence at their organization. They welcomed Sadhvisriji with great sense of regards and devotion. After a brief stay of about half, an hour the procession started from there and reached North Howrah with Terapanth flag in the front followed by the members of Terapanth Mahila Mandal along other women and gents lay followers from all over the greater Kolkata and students of various gyanshala. In the centre of the procession were Sadhvi kankashri and her group. After reaching at North Howrah Trust Bhawan, the procession converted into a gathering of the lay followers.
Sri Jatan lal Sethia, President of North Howrah Sabha welcomed Sadhvi Kanakshri ji in his area. The programme of welcoming sadhvishriji was compered by Sri Bimal Baid. Shri Ashok Bhansali, secretary of North Howrah Sabha offered vote of thanks.
Sadhvi Kanak Shri ji said - "The on foot journey of saints and their stay at any place - both are purposeful. Our journey is also part of our austerity. It is also for the purposed of awakening the people and training them. We have completed our journey of over 1550 Kms. From Delhi and are about to reach Kolkata. In Kolkata metro city we have to run an extensive programme of training people in the field of spirituality and non-violence". Sadhvi sri assured that in the success of this project as directed by H.H. Acharya Mahapragya the lay followers of Greater Kolkata will definitely come forward to play effective and purposeful role. Sadhvishriji spoke about five kinds of people and asked every one to try to be amongst the best. The top most quality of people is like clouds in the sky that take very little and return a lot more for the cause of the humanity. This kind of people is rare breed. However, every one should think that his spiritual personality is gradually progressive. For this they should enhance their ability and utility".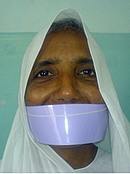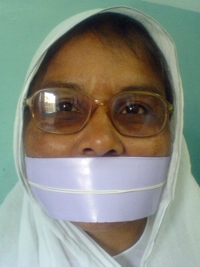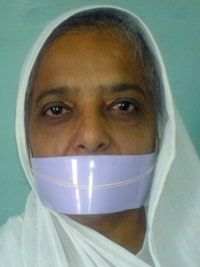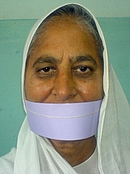 Sadhvi Madhulata ji invited the lay followers to follow self-management and time management and actively participate in all the programmes to be held during the 6 days stay of Sadhvi shri ji at North Howrah.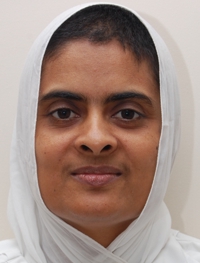 A 'Chitt Samadhi Shivir" for elderly men and women lay followers was organised at North Howrah by North Howrah Terapanth Mahila Mandal. Addressing the gathering in the Shivir Sadhvi Kanakshri ji said - "Every body wants that he/she lives a happy, easy, successful life. All live in their own way. However, healthy life is that which has positive attitude, hopeful at every stage of life, and is courteous, sociable, and affable towards all. Healthy mind, control over emotions can provide physical, mental and emotional health. Healthy thought leads to Samadhi. The same can be achieved by righteous diet, righteous behaviour and righteous behaviour. Samadhi comes from inside. Deep breathing is a useful tip to attain the direction of Samadhi" about 80 women participated in the shivir. Samani Vinamra Pragya also defined A B C D of Samadhi. Any one who possesses Attitude (positive), Behaviour (righteous), Contentment (freedom from it) and Discipline (self) can attain Samadhi. Smt. Shanti Srimal compered the programme. Smt. Nilam Choraria, President of Mahila Mandal welcomed all and offered vote of thanks.
A work shop for young women with the theme-"how to welcome the coming daughter in law' was organised by ladies wing of North Howrah in the pious presence of Sadhvi Kanak shri. Addressing the participants Sadhvi Kanakshri ji said - "It is the responsibility of every member of the family to have pleasant relations. Devotion, relinquishment of ego and wisdom can help in creating an atmosphere of peaceful co-existence, adjustment and cordial relationship." In the second part of the workshop, the subject was that mothers should stay cool on examination eve of their children. Addressing the participants Sadhvi Madhulata ji said- "mother should try to become good mother. A successful mother is one who infuses cultural and values in their children. They should train them to become self-dependent, self-disciplined, and time managers- to do the right work at the right time. In examination, times they should them selves be tension free to correctly guide them to avoid the state of depression in them. Preksha meditation and deep breathing serves as a correct tool to achieve this. Smt. Shashi Surana compered this part of the programme.
During the 6 days of stay at North Howrah, Sadhvi shree regularly gave discourses between 9 am to 10 am on different spiritual topic. During evening, several interesting programmes were organized including Arhats Vandana. Many devotees regularly attended the morning session from 5.30 to 6.00 a.m., which included anuvrat song. Bhaktamar stotra and chanting of namaskar mantra and Tirthankars stuti followed by detailed Mangal path. Laypersons were happy as they were getting new spiritual energy.

16-05-2009
Sadhvi Kanak Shri left for South Howrah on 16 May. With a large procession of lay followers from all over Kolkata including children from gyanshalas.