The Pioneer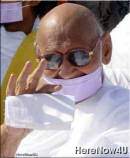 It is impossible to draw people away from addiction so long as their consciousness is infested by it. Coercion and punishment cannot achieve the goal. Only organisations wedded to pure or uncontaminated consciousness can have the potential to start vigorous drives for preventing resort to intoxicants. Anuvrat also undertook the task of freeing people from drug addiction and its many campaigns in this direction yielded some results too. However, it was felt that it was a stupendous task.

Crime and drug addiction have their best antidote in an alert consciousness or spiritual vigilance. In this case it means being oblivious of everything and everyone except the ear. When consciousness is directly and exclusively concentrated on the ear, it will be thoroughly purged leading to spiritual awakening, which is the best way of being deaddicted. Indian method of spiritual accomplishment introduced a practice called Ajapajap ie silent non-verbalised repetition of a mantra. While undertaking a repetition of mantra, a stage may come when the practice becomes a part of breathing by inhering in it. With the attainment of such a culmination, no conscious repetition of the mantra is necessary any more, for having merged with breath, it goes on incessantly not only when one is awake but also when one is asleep.

One of the exercises of prekshadhyan is called bhavkriya. Whatever we do, we should do in a state of complete awareness. Meditation can last an hour or two, but bhavkriya can go on day and night. All that is required is that no action or activity should be undertaken in a state of spiritual apathy. Whatever is done should be done in a state of spiritual alertness. Crime and drug-taking belong to the state of spiritual anaesthesia. So what we need is a programme aimed at ensuring spiritual vigilance in every individual. Homeopaths, acupressurists and ayurved practitioners prescribe ways of getting rid of drug-addiction. But the exercise of spiritual vigilance is so simple that by adopting it, one can transform consciousness without the aid of medicines or physicians.

Some people are fickle-minded. Any novelty attracts them. They give up the old and think the new is a better choice. Soon thereafter a third choice is available and so on. Such people never achieve success, for they are unable to manage time and choose the best. Here it is worthwhile to point out that selection and rejection or acceptance and refusal are two sides of the same coin. Those who cannot refuse or reject cannot manage their time well.