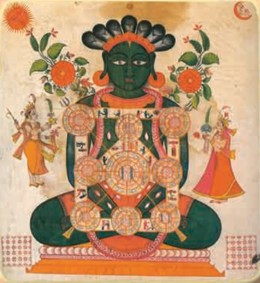 Dr. Pradip and Darshana Shah of Chicago IL and Mr. Sudhir and Anita Shah of Woodbridge CT have done an outstanding job of compiling the two most important Jain Pathashala books for level 2 students. They have spent more than 1000 hours of their time over the past one year to accomplish a monumental task of preparation of these two books.
The Jain Story Book (JES 202)

This book consists of 39 stories selected from various Jain literatures covering all segments of historical time period. Dr. Pradipbhai and Darshanaben are in charge of this book. They are very knowledgeable in Jainism and are very dedicated to Jain educational / Pathashala activities. Both are Pathashala teachers and strickly follow Jain vegan (do not take dairy product such as milk, cheese, Ghee, icecream etc.) diet. All the stories were compiled from many sources, revised and enhanced to suit level 2 children. Several community youth and adults have edited the stories for proper English. The 160 page book is very colorful with plenty of pictures. Although this book is designed for young children, all Jains will love to read these Jain stories.
The First Step of Jainism (JES 203)

Shri Sudhirbhai and Anitaben are in charge of this book. This young couple is a very dedicated and innovative in the Jain educational activities. They also follow vegan diet. They are Pathshala teachers and their Jain education website http://www.anekant.org/ contains many fun games, teachers' aid, and other educational material. They have compiled this book from scratch and used the wholestic approach by covering all aspects of a youth's life. It covers the basic Jain philosophy, ethics, conduct, health and nutrition, yoga, and environmental topics. This 144 page book is also very colorful. Even though it is designed for youth, all Jains will benefit by reading this book. Special thanks to Anitaben who did a very innovative and colorful print layout of both the books.
JAINA Education Books Distribution Center

Jaina Education committee has published 7 books and has more than 10,000 books in its inventory. Mr. Virendra Shah of Los Angeles supports and maintains the inventory. He distributes the Pathshala books to all the member centers of North America. Hats off Shri Virendrabhai for providing such a valuable service to our community.
Request to Pathashala Coordinators:

Both, the Story Book and the First Step books are in print and will be available in the 2nd week of June 2005 for the distribution to the Pathashalas of North America and will also be available at the 2005 JAINA convention. We request all the Pathashala coordinators to place their orders by April 30, 2005. Please consider to order as many books as you may need in two years and you can also make the books available to your local community.
The price is $6.00 per book + postage.
The books will be available to individual buyers of North America from August 2005. Dr. Pradip and Darshana Shah of Chicago and Mr. Rajendra and Kumud Mehta of Orlando FL will support the distribution of the books to individuals. We will inform you when the individuals can order the books.
Asian Edition:

The Asian edition of the books will be printed in India in September 2005 for the distribution in India, UK, Africa, Singapore, and other countries.
Softcopy of Pathashala Books:

You can download the soft of copy of the books above two books and all other Pathashala books (pdf format) from the Jaina website using the following link.
Because of the large file size, do not open the books on the web.
First, download the file on your computer and then open them from your computer.
use right mouseclick on filename to open a "Save"-option.
Click on "Save" and choose directory on your PC...

for more books see:
http://www.jaina.org/educationcommittee/education_material/$$$PathashalaBooks/
No Copyright

In line with Jain principles, all JAINA education books have No Copyright.

Please provide your feedback to

Jai Jinendra
Pravin K. Shah, Chairperson
JAINA Education Committee
919-859-4994