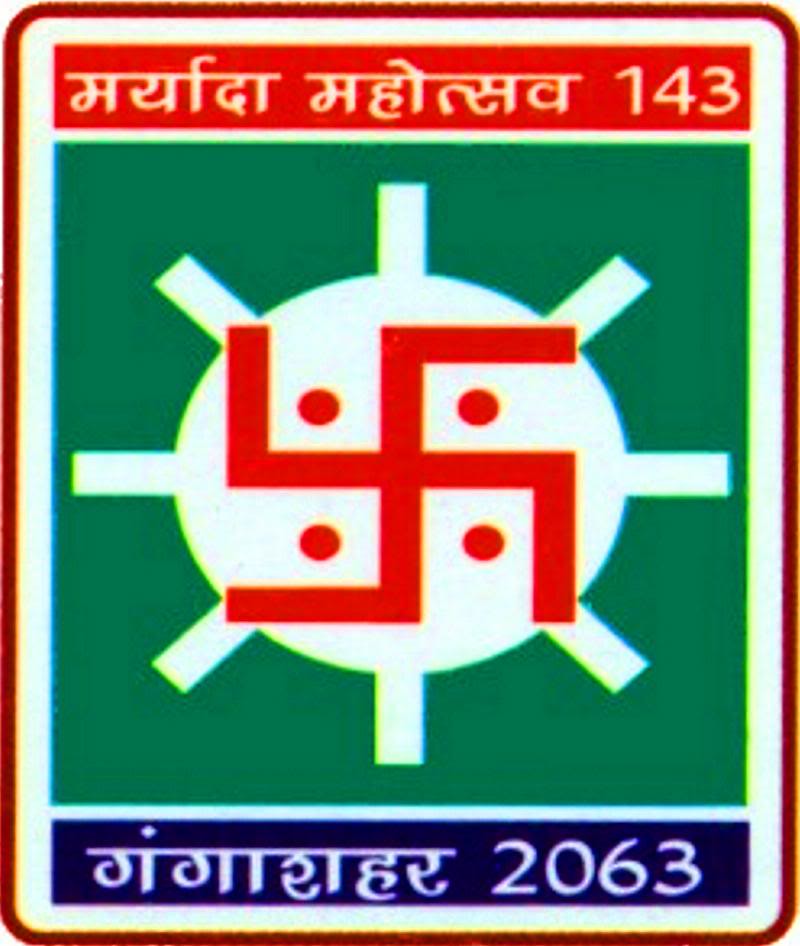 Dear Readers, Yuvacharyashri concluded his address on Maryada by reading out an open letter written by Gurudev Tulsi to all monks and nuns of the sangh on occasion of historical Chadwas Maryada Mahotsav.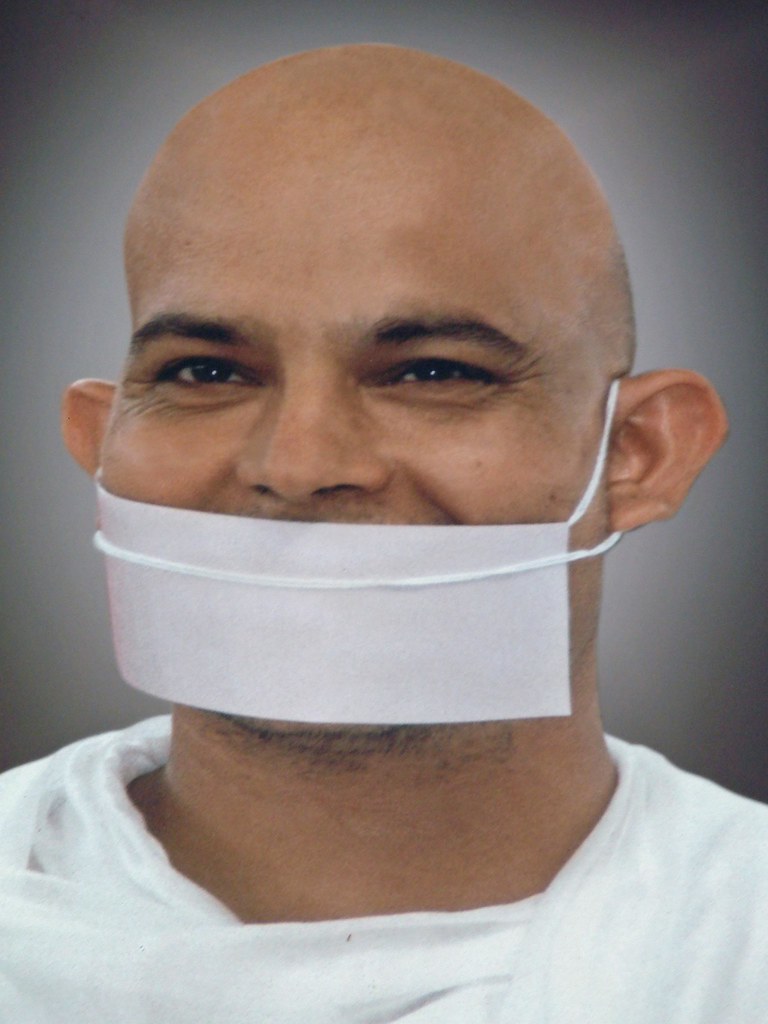 All monks and Nuns attending 133rd Maryada Mahotsav in presence and under leadership of Acharya Mahaprajna!!!
All of you have come there (Chadwas) by walking hundreds and hundreds of kilometers. You have done so to participate in Maryada Mahotsav and get fresh energy. May be, my absence there may look somewhat odd to you. But I wish to assure you all that by heart and soul, I am very much present there (in Chadwas) amongst you.
Monks & Nuns!! Expressions of extreme devotions by all members of sangh towards me are attracting me to reach there (Chadwas). But this (my absence) is implementation of a well thought decision. Otherwise, at your such humble request, I would not have been able to restrain myself from reaching there. Sadhvipramukha too has been appointed/directed by Mahaprajna to remain here in my service. Otherwise she also could not have remained away.
The feelings of love and affection which Sadhvipramukha harbors in her heart for all nuns can not be expressed. There is no need also for me to express this – because of hearts and souls of all nuns are witness to this fact. It is impossible to find proper words to express the internal attachment and endless internal feelings of one-ness which I have for the four-fold order. I can say that the humble and disciplined sangh which I have got at my disposal is certainly unavailable anywhere else. The resoluteness, strong character, politeness, devotion, service, discipline, maryada, eagerness to follow any or all directives of Guru etc are some pious points which have helped in elevating our sangh. It is my desire that all these positives should always keep increasing. The thoughts and acts of all should be channelised in the interest of sangh. All of you should be always alert towards enhancing purity, brightness and goodwill of the sangh. We have to give new heights to our dharm sangh. Co-operation of all is essential towards that end.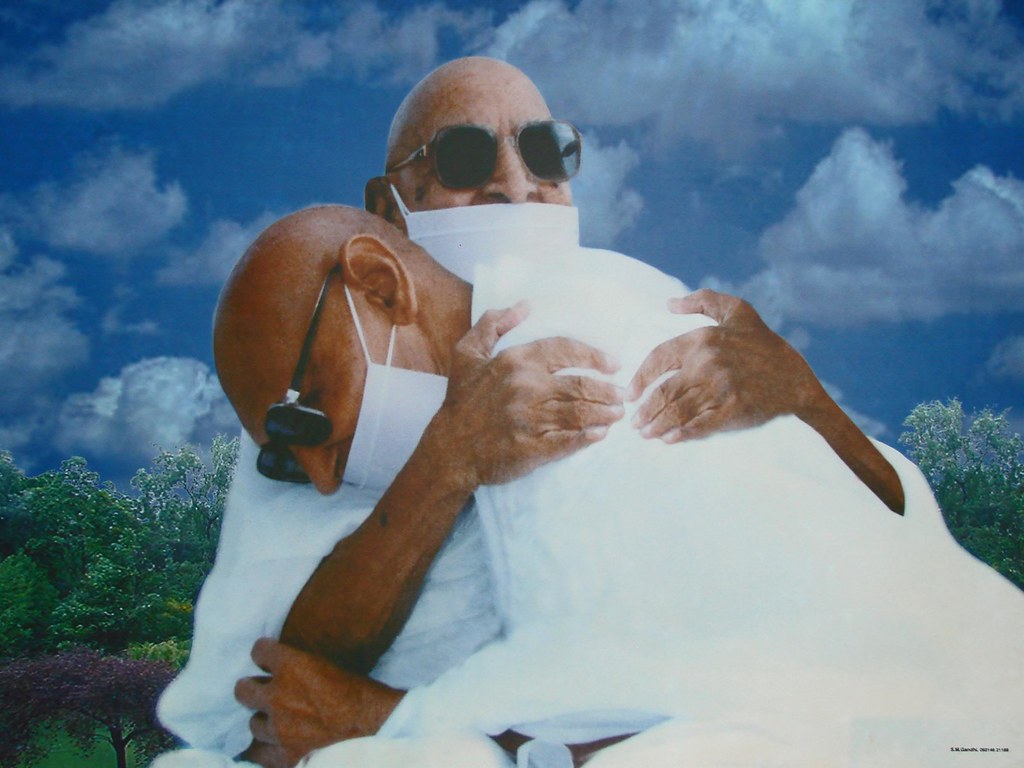 Acharya Mahaprajna is wholesomely representing both of us (me and himself) there (in chadwas). To serve him (Mahaprajna) is a service to me. To act/follow according to his directions means acting/following my directions. Where there is Mahaprajna, there is Tulsi. Where there is Tulsi, there is Mahaprajna. All of you should share this one-ness between me and him. It is our good luck that we have got such wonderful sangh – even in this receding (deteriorating) time. Feelings and expressions of happiness and satisfaction over this achievement are not intended to reflect on the work done by us. It should become our internal nature to work for improvement of dharm sangh till our last breath. By witnessing our conduct and life styles, people at large should be able to say – yes, this is the ideal practice, this is the ideal service, this is ideal devotion, this is ideal sangh.
While returning/moving away from this historical Chadwas Maryada Mahotsav, all of you monks and nuns who have attended this should be able to carry take away gifts of dips in confluence of new devotion, new determination and new valour. After being deeply immersed in memories of Maryada Purushottam(best amongst men who followed maryada) Acharya Bhikshu, all of you should recite following in chorus (with deep devotion):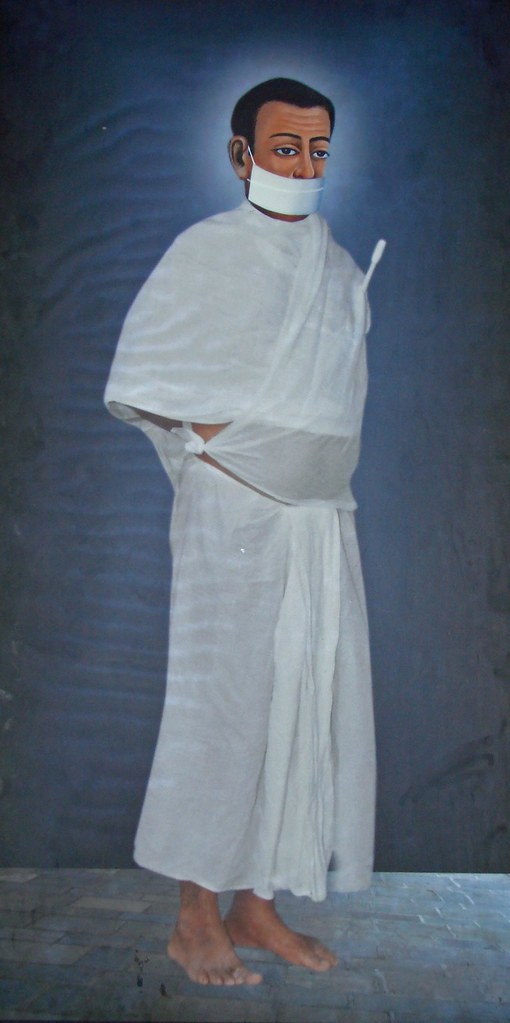 Vighna Haran Mangal Karan, Swam Bhikshu ro Naam,
Gun Olakh Sumiran Kare, Sare Achintya Kaam
(Remover of obstacles, Doer of Auspiciouness, is name of Swami Bhikshu,
for the one who remembers his qualities, this will help conclude un-expected tasks)
Jain Vishwa Bharati, Ladnun
13th February 1997
Signed by Ganadhipati Tulsi
Dear Readers, during the reading of this inspiring historical letter, Yuvachryashri transported us all 10 years back in time…. but all the while though in our thoughts we were dwelling in past, as a matter of fact the hands of clock were ticking away. It was time for Acharyapravar's address. I will cover that in future posts. Please visit these pages again.
In the meantime, let me wish you all a nice weekend.