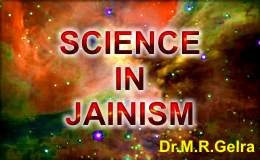 Inscriptional Evidence
The numerous instances of Santhara collected from the Jain inscriptions cover a period of about two thousand years. The inscriptions at Sravanabelagola provide a very important source material, which prove the existence of the continuous tradition of Santhara in South India. The inscriptions reveal that the period of fast varied from three days to one month. Out of the eight epitaphs at Sravanabelagola, sixty-four commemorate the death of men, mostly monks, and sixteen of women, mostly nuns. The term Santhara has been used only in three inscriptions-Nos. 118, 258, 389, while in several others the words samadhi and samnyasa are used which are synonymous to Santhara.
Agamic Evidence
Tirthankare Parsva and Aristanemi undertook the vow of Santhara and realised 'Nirvana' after a month long period of abstinence.
There is a frequent mention of Santhara in the Agamas when the end came to the vower after a month long fasting and abstinence. The fact that Santhara was undertaken by the monks-Khandaga, Dharma, Megh, Tisak and Five Pandays, Anirudhakumar, eight queens of Lord Krishna, and Nanda (the queen of king Srainika) who became nuns is being recorded in the Agamas. The names of sravakas (householders) like Ananda and various others are being mentioned in the Uvasagadasao.
These Agamic and previously mentioned inscriptional evidences suggest that Sallekhana was being observed by the Tirthankaras, monks, nuns and by the housedholders alike. In observing Santhara sravakas and sravikas did not lag behind the monks and nuns.
Thus, from the point of view of the Jains, Santhara is not a form of suicide. It is therefore, approved by the Jains on moral and ethical ground, while suicide has never been authorised and sanctioned by the Jain scriptures and guru. Instead, it has been strongly condemned and disapproved as a religious means of putting end to one's life.