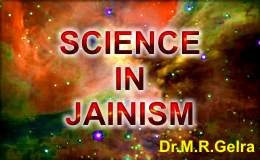 Most of the human cultures and religions do not permit and recommend the voluntary religious deaths whatsoever may be the circumstances severe in nature. Everybody loves to live and nobody wants to die, so taking the life of any living being including one's own is regarded as a great sin.
Voluntary death is a suicide and has not been considered as a religious act. Death is a natural process, the termination of physical life; however some of the spiritual Religions believe that death is a process of acquiring new embodiments and hence, it should be faced without fear. They believe that at death the soul leaves the physical body and migrates to new destiny. If the death occurs amidst auspicious thoughts and meditation, it is a holy death and it improves the qualities of soul.
It is interesting to find that in Jain Religion there is a tradition of a typical systematic fasting, which is known as Sallekhana and fasting which leads unto death is known as Santhara. This religious act known as Sallekhana-Santhara has remained very popular throughout the history of Jainism. It is mostly known for a voluntary vow fast-unto-death (Santhara) by gradually abstaining from food, water and every kind of nourishment to the body when one is approaching the end of life. It is therefore significant to know the concept of death in Jain Religion. How Jain religion and philosophy have distinguished Sallekhana and Santhara from the suicide?