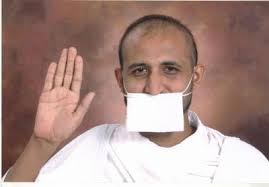 Gurudev Namramuni Maharaj Saheb
An Introduction to Gurudev
Yug diwakar Namramuni Maharaj commonly known as Gurudev, is a teacher and saint of the Jain philosophy. His realization that the ultimate purpose of life is to free ourselves from attachment and aversion while expanding our awareness has won the hearts of millions throughout India and the world. His striking humility, profound wisdom and simplicity have touched many. His love for mankind and respect for all religions is weaving a fabric of cultural unity, interfaith harmony and universal peace.
Roots
Born in 1970 in Nagpur, India, Gurudev's birthname was Kumar Mahavir. His mother, Pushpaben Bhayani, instilled in him the Jain philosophy at an early age. At just the age seven, realizing there is life in water; he vowed to only drink boiled water. He regularly attended religious seminars (shibir) that had a profound effect and eventually sparked in him thoughts of renouncing the world.
Arham Yuva Group
One of Gurudev's lifelong aspirations is divert our youth from a life of frivolous consumption (wining, dinning, disco) to one of spirituality and humanity. He realizes that young people today are the future leaders of Jainism tomorrow. Gurudev holds many Yuva Shibirs to educate youngsters on how they can make the best use of their time and serve humanity, but in a pressure free environment. Today there are more than 55 Arham Yuva Groups in India.
Look-n-Learn
Gurudev also realized that not many children were going to Patshalas (religious learning centers). To that end he modernized the Jain schools and established "Look-n-Learn." Each lesson is conducted in a lighthearted manner that allows children to learn and play simultaneously. Values such as humility, politeness, and discipline are instilled through films and power point presentations. Activities including yoga, music, dance, and arts and crafts are also conducted as part of the classes. Today Look-n-Learn has 72 branches in India and abroad.
Inspiration and Legacy
Pujya Gurudev's ambition is to revive and spread Lord Mahavir's precious sermons throughout the world. He created the "Shasan Prabhavak Group" whose members impart spiritual knowledge thus educating others to become better human beings. Gurudev's aim is to make every person a good human irrespective of his caste or creed. He himself leads an austere life, without personal gains or comforts. Possessing nothing, wanting nothing, he goes around giving his all.

At his tender word, thousands have shed addictions and walked the path of God. He dreams to sway the flag of Jainism throughout the world.