This article identifies some disturbing trends after considering the state of Jain demography today. We cannot take the survival of Jainism for granted. We analyze the data, identify the main concerns and summarize potential actions for both the Jain society and leaders. We need to go beyond the conventional beliefs and practices to address this issue.
Introduction
A few religious communities like Parsees and Jews have identified the threat to their existence. The Parsis have managed to survive after arriving in India. However today they are raising very few children and are on the verge of extinction.[1] Half the Jews in USA marry outside. Studies show that most grandchildren of Jewish-non-Jewish marriage do not identify with Judaism[2]. But they have at least recognized the problem. Jain community appears to be completely oblivious of the future it faces. There are no debates or discussions.

Many Jains today discount the census count (4,225,053 in 2001) and claim that the actual number of Jains is much higher, although without any supporting data. The only reason given is that during the census, many Jains either do not identify themselves as Jains or the census takers on their own put them in the Hindu category.

Even if we assume that there is a significant undercount of the Jains, trends show that actual number of Jains is going down as a percentage of total India's population, and this decline will accelerate. Survival of Jainism overseas is also threatened.

Let us examine the current status and the trends.

Before independence, the Jain population of India dropped from 0.49% in 1881 to 0.37% in 1941[3]. For three decades after the partition, the Jain population had a healthy growth about equal to the rest of India. Jain were 0.47% in 1981. But the fraction dropped sharply in 1991 to 0.40%, and stayed about the same at in 2001. We are likely to see sharper drops in future as we see below.

Jainism has historically been present all over India. There are native Punjabi Jains and Tamil Jains. States with largest Jain populations are Maharashtra (1.32% Jains), Rajasthan (1.15%) Madhya Pradesh (0.91%), Gujarat (1.03%) and Karnataka (0.74%).[4] There is not a single State where Jains are 2% or more. There are only 3 districts with Jain population exceeding 4% (Mumbai 4.76%, Kolhapur 4.18%, Belgaum 4.02%). The cities Delhi, Bombay, Ahmedabad, Indore, Udaipur, Jaipur, Baroda, Pune have a significant population of Jains, but none with 10% Jains.
Jains Overseas
Outside India, significant presence of Jains has risen only during the last century. The first major emigration of Jains took place to Kenya and Uganda and later to USA, Canada and U.K. In 1997, it was estimated that the Jain population in USA and Canada was 85,000[5]. Since then the number[6] may have gone up to about 160,000. There are about 15,000 -20,000 in the U.K[7], 14,000 in Kenya area[8] and some in Belgium, Dubai, Abu Dhabi, Nepal, Singapore, Malaysia, Indonesia, Japan and Australia etc.

The earlier emigrants who initially moved to East African countries had modest educational levels. They have prospered through their enterprise and many have moved to UK. The recent migration to the west since 1970s includes highly educated professionals like engineers, doctors, financial experts and businessmen.

The Jains in Eastern Africa, Singapore, Malaysia, Middle East and Japan have nearly remained very Indian as if they never left India. The Jains in USA and Canada being professionals, interact and socialize with non-Jains. They have started changing their habits to suit the conditions they are in. This includes language, customs, religious practices and even marriages.
Trends affecting Jains in North America
The number of Jains in North America has been going up because of the continuous arrivals of Jains from India. However the number of practicing Jains in the second generation is going down. If this trend continues then we will see its dramatic result in next 1-2 generations.

Here are the major factors.

A significant fraction of Jain youths, perhaps a large majority, are marrying outside the Jain community. Once this happens, the bonds to Jainism in the new family gets diluted or lost, depending on the upbringing of the Jain partner, who generally tend to be less aggressive. The Jain identity as is then likely to be lost over a period of time.



Most of the Jain Organizations have not recognized the needs of the Jain youths and as a result they feel alienated sometimes even allergic toward the Jain tradition. The Jain Centers often cater to the older generation. Sometimes they become highly ritualistic and dominated by regional or sectarian affiliations. Jain youths and young Jain professionals are losing bonding with the Jain sangh.



Many of our religious speakers are unaware of the needs of the young Jains, having never been exposed to the Western society and their discourses consist of other worldliness, and academic intellectualism.



There is no appreciation of activism in Jain Community unlike the Americans groups. The Jain youths who are highly motivated feel no connectivity with the Jain organizations.



Often there is a lack of pride of being a Jain and the practice of Ahimsa and vegetarianism. What used to distinguish Jains from rest of the pack is very quickly getting lost.



Many Jain families are regularly visiting non-Jain institutions such as Chinmaya Mission, Swami Narayan and even Christians organizations. This causes them to gradually drift away.

There are institutions that are making positive contributions, but they need support and encouragement. The two major Jain Youth organizations YJA (Young Jains of America) and YJP (Young Jain professionals) are well organized and dynamic but represent only a tiny fraction of Jain youths. JAINA is a significant institution in North America however its main energies are devoted to organizing a Convention every two years. Many of the issues affecting the Jain community in North America need careful attention.

In several Jain Centers, there are Sunday Jain Pathshalas for youths age 5-17. Beyond that, there is nothing to sustain this teaching. Many teachers emphasize rote learning of mantras and stutis. One more contributing factor is the lack of quality teaching material in English language.

Concerns about the Jains in INDIA
In India the Jain population has declined greatly in many regions. In some regions such as coastal Karnataka and Tamilnadu, several communities used to be mainly Jain but now only traces remain. In Rajasthan and Gujarat, a large fraction of Vaishnavas are descendants of former Jains. The history of Agrawals in North India is entirely Jain until the Mughal rule. Texts only a couple of centuries ago suggest that even then half of the Agrawals used to be Jain . Today only 8-10% Agrawals remain Jain.

Here are some of the factors contributing to the continual decline of Jain population in India.

Gender Selection and Female Feticide/Abortion is a new trend. The recent Indian Census data shows that in Jain community there are only 74 girls for 100 boys between the ages of 1-6 years. This will cause a disintegration of the Jain society. A few Jain monks have now started speaking out against this

.

Demands of dowry by young men and their parents. Because of this either many a girls remain unmarried, have bad marriage, or end up in messy divorce. Some girls become a victim of extortion.



Euphoria on building more and bigger temples but not preservation of Jain knowledge and traditions. We need classes, workshops, seminars, and academic organizations to provide teaching and training in Jainism.



We tend to identify with a region or a specific sect rather than as Jains who follow Lord Mahavira. Identifying us as Jains, for example using Jai Jinendera as a salutation unites us all with a common heritage.



Hinduization of Jain society in India as well as overseas. While respecting other religions is proper, many Jains are unable to overcome pressure to assimilate. The distinct lines of difference between Jainism and Hinduism are becoming increasingly blurred. In some Jain homes, worship of Hindu gods is becoming common. Many Jains visit Hindu places of worship, gurus and faqirs seeking miracles.

What can be done? Here are some steps to take.

We need visionary leadership and organizations who can understand the societal issues. We get lost in awards and other recognition. We have to find solutions to today's issues using today's tools.



We need involvement of leading professionals in the Jain community. Jains are the most educated community in India with a large number of Supreme Court and High Court Justices, Vice Chancellors, officers, educationists etc. They have skills to contribute to the urgent issues and debates affecting the society. While many of these are aloof, we see some awareness now and some of them are coming forward to contribute.



Youth movements. The youth bring life into a moribund society. For a long time, a strong Jain youth movement had been missing. In India fortunately there are now Young Jains of India and Jain Medical Doctors Association. We should all support and encourage this trend.



Visionary media. Media plays a very important role in debating the issues and shaping the society. We have hundreds of Jain magazines but their quality and readership needs much to be desired.

The Change is inevitable. As an affluent and highly educated Jain community, we need a healthy debate and action plan and road maps. These issues are not easy and similarly their answers and solutions are not easy. Collectively we need to take that first step now in the right direction.

.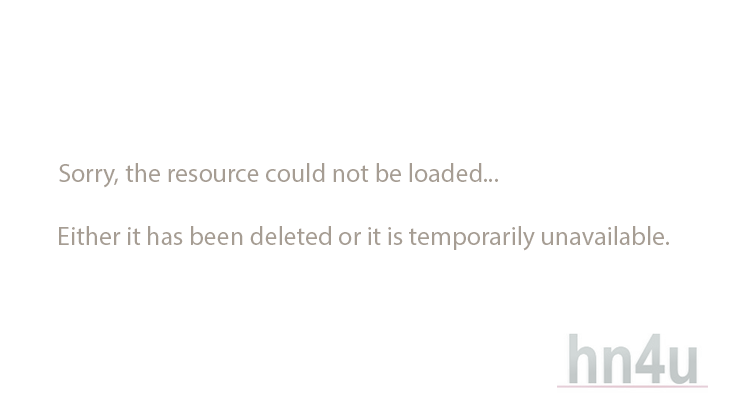 Footnotes
India's Zoroastrians dying out for lack of Parsi clergy, Samanth Subramanian, The National, Australia, Jan 28, 2011
Will Your Grandchildren Be Jews, A. Gordon and R. Horowitz, http://www.aish.com/jw/s/48910307.html
Dr. V. A. Sangave, Jaina Community: A Social Survey, 1959.
Based on 2001 census data.
Jainism in America, Y.K. Malaiya, Lansing Jain Society Pratishtha Souvenir, 2000, pp.26-29
Since then the number of listed telephone numbers with last name "Jain" has gone up by a factor of 2.8. If annual rate of increase is taken as 7.6% based on census data for Indians, the estimate would be 162,000.
http://www.statistics.gov.uk/cci/nugget.asp?id=954
http://cesa.imb.org/peoplegroups/jains.html
For example "Vardhamana Puran" of Navalsah Chandeia, 1768 AD.
'Fight female infanticide as women play crucial role in society' - Muni Tarun Sagar, Ahima Tmes, Jan 2006.
Replacement level fertility and future population growth, J. Craig, Popul Trends. 1994 Winter;(78):20-2.
KDO Jains attempt tracing causes of fast decline, Times of India, Apr 25, 2004