JAIN VISHVA BHARATI UNIVERSITY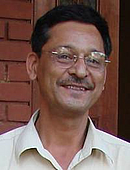 Ours is the age, which saw the tremendous growth of scientific knowledge and discoveries. Science has done a great service to mankind by providing amenities of pleasant living and man has become the master of nature. But it is only one-sided picture. Albert Einstein said, "Religion without Science is blind, Science without religion is lame". Bertrand Russell, the eminent philosopher, comments, "Man is showing some thing of the defects of slave turned master. A new moral outlook is called for in which submission to the power of nature is replaced by respect for what is best in man." It is where this respect is lacking that scientific technique is dangerous. Science has saved mankind from many miseries and uncertainties of the primitive past but it has landed man in new and growing fears and uncertainties. Science is responsible for many significant discoveries and has destroyed many superstitions, but has also uprooted the spiritual and moral values of our society. We know much about atom but not about the values needed for meaningful and peaceful life. We are living in a state of chaos. Today what is needed for mankind is peace, mental as well as environmental, this can only be achieved through the practice of nonviolence, the first and foremost sublime virtue of Indian ethics. In this contemporary era Mahatma Gandhi, Vinobha Bhave, Mortin Luther King, Nelson Mandela, Dalai Lama, Acharya Tulsi, Acharya Mahaprajna have successfully applied the principle of nonviolence in the political and social fields. Now, in this age of LPG deeper scrutiny and understanding of the people, their civilization and especially of their moral and spiritual achievements has become a fundamental necessity. And, therefore, a wider vision of the universe and a clearer insight and the possibilities of applied form and training of the fundamentals of ethics and religion are needed. Non-violence has been stressed by religious exponents, social reformers and political leaders, and above all it has been accepted as important from the point of view of one's oneself.
Nonviolence is the climax of thought process for the welfare of human race. It is the basis of the flowering of life in both the worldly and the spiritual sense. The pious feeling of nonviolence is bedrock for the growth of the institution of family from individuals, society from families and nation from societies leading to the brotherhood of nations. A correct evaluation of the progress of human civilization can be done only in terms of nonviolence. All religions and philosophies merge within the broader definition of nonviolence. All religions therefore, admit the importance of nonviolence. There cannot be any difference of opinion as to the all-embracing nature of nonviolence. Nonviolence has been thought and talked about in every religion, philosophy and sect all over the world, whether it is the Vedic religion, or the Buddhist, the Jewish, the Persian, the Taoist, the Confucian, the Christian, the Islamic, the Shinto, the Sikh or the Jain religion. Nonviolence cannot be defined within the narrow confines of regionalism, linguistic chauvinism, sectarianism or communalism, nor can it be thought of in term of as petty and personal property of an individual. It is all embracing sense of oneness with the world.
Non-violence means making the enormous effort required to overcome evil with good. Non-violence does not rely on strong muscles and devilish armaments; it relies on moral courage, that there is in every human being, however brutal, however personally hostile, a fund of kindness, a love of justice, a respect for goodness and truth, which can be reduced by anyone who uses the right means. To use these means is often extraordinarily hard; but history shows that it can be done - and done not only by exceptional individuals, but also by large groups of ordinary men and women and even by governments. Non-violence is not passive. Though it can involve persuasion, it is not merely this. Nor is it a form of coercion like that used by the military. Non-violence seeks to establish a human bond between the resister and those being resisted. In the long run this changes the oppressor and can transform the system, which has created the oppression in the first place. Acharya Mahaprajna, a great thinker of non-violence - says that the members of the family and friends do not normally fight with or torment one-another. Is it true non-violence? It certainly is not, for even the slightest case involving selfish interests explodes the relationship. Thus we must distinguish between what we have called practical non-violence and true spiritual non-violence. Practical non-violence is based on the principle of Utilitarianism. Under normal circumstances when we discover amity and fellow feeling among the members of the same family or community or among neighbours, we are led to believe there is plenty of non-violence in society but once this principle of utilitarianism comes under strain, violence erupts. In fact, human interactions in general are non-violent. It is when confronted with self-interests, lawlessness, injustice, violence, threats or oppression, then most people think violence is justified. Spiritual non-violence is based on the unity and equality of all souls - of all sentiments. Once we know that every living being is subject to pain and pleasure in the same manner as we, and, therefore, we must never inflict any pain on them, never oppress and exploit them, never rob them of their rights, we are on our way to realizing the meaning of spiritual non-violence. We must see both the aspects - the practical as well as spiritual.
Gandhi says - Complete non-violence is complete absence of ill will against all lives. It, therefore, embraces even sub-human life not excluding noxious insects or beasts. Non-violence is therefore in its active form goodwill towards all life. Thus non-violence rests on a belief on the fundamental unity of all life.
The world famous historian Professor Arnold Toyenbee, has stated that nonviolence has to be accepted as a way of life, if the world has to be saved from annihilation. Violent species of the world numbering 600, in the animal and bird classes, have already become extinct due to internecine warfare. As against this 700 species of birds and animals, who exist with love and affection, have registered a growth in numbers.
Gandhi acknowledge that, "Nonviolence in its dynamic condition means conscious suffering." Albert Schweitzer believed that "Gandhi's activist understanding of nonviolence is a major refinment of the Indian idea, traditionally one of quietism and negation." Paul F. Power also holds the view that "nonviolence is the perfect means to reach ultimate truth, the supreme good is higher in the scale of values than dynamic nonviolence. Gandhi's idea of nonviolence finds its full expression in this extract, "The religion of nonviolence is not meant for the Rishis and saints. It is meant for the common people as well." He further added, "The basic principles of nonviolence rest on that what holds good in respect of oneself equally applied to the whole universe."
Nonviolence is, therefore, desirable for all, the individual, the society and the nation. Only, the individual is required to be immune from the ills of social and physical environment, confident in the belief that he can bridge the gap between economic competition and poverty, communal harmony and communal disturbances and establish a balanced social order based on amity and balance in human relationship. Individual idiosyncrasy or absolutistic (or non-relativistic) attitude promotes violence.