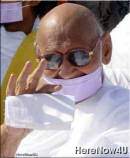 The word "Khamat - Khamna" which connotes the spirit "begging and giving forgiveness" acts as a panacea for both the mental & emotional problems. It is based on a noble philosophy of self-purification.
If, say a country or a nation would ask other nation to forgive her for its omission and commission and would practice "Khamat - Khamna" in the true sense and spirit, and if both of them forgive each other, then the ice of enmity would start thawing, and there would start a mutual congenial and amicable treatment between them. Sometimes, when the bygones take initiative practice Khamat - Khamna then there emerge waves of happiness in the smaller ones.
The 'Samvatsari Parva' (The Jain Festival) gives a special message of Khamat - Khamna. It entails upon one not to cherish the bitterness of enmity within oneself that is, to dissolve it. It says that if it is dissolved within 15 days, it would be best, and that if it is done within 4 months, also it would be good, but at least let it not take more than one year. Thus, at the most, on the eve of the year, you should become free from it so that all the dirt collected within gets washed off and all interior malaise gets cured. In other words, this sentiments of inductiveness, which in itself is a source of creation of many big mental disorders, must be purged off once in a year, and the self should be purified thus. So, how holy is this thinking, how holy is this emotion and how holy is this word (Khamat - Khamna) coined on this basis!
If we use it for our own sake, we shall be benefited by it by becoming free from unnecessary mental burden by becoming mentally very light - and also if the same is used by our counterpart, it would also feel the same lightness. And when both feel the mental levity, the minds of both would become so pure that the brain which was then the source of negative attitudes would now turn into the one of positive activities. This indeed, is a noble experiment for the beneficence of the whole humankind.