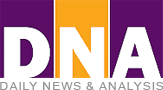 Daily News & Analysis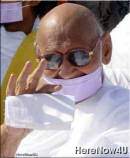 There are five types of instruments found in Bhagwati Sutra: Dravya Karan (causes related to substance), Kshetra Karan (causes related to place), Kaal Karan (causes related to time), Bhaav Karan (causes related to emotions), Bhav Karan (causes related to existence). Among these five, time is an important auxiliary factor. Actions and time are greatly interwined.The two cannot be separated from each other.
How should we utilise our time? The day is 24 hours long. Man keeps on working. The very first step that we encounter before doing work is laying down a daily routine. A person who does not make right use of a daily timetable wastes most of his time. For success, it is necessary that each and every minute should be utilised. There should be a proper management of waking hours and sleeping hours.
To fall asleep has its own time, to awake, too, has its natural time.It is said in Aagam scripture that kale kaalam samaayare. A very important sutra that says every work has to be done in its own time. In Sutrakritaang (Jain canon), time is beautifully described thus: one has to eat when it is time to eat, one has to drink water when it is time to drink, sleep and wake when it is time to sleep and wake.Therefore, eating, drinking, sleeping and waking: everything should be done in its appropriate time.From the point of attaining good health and success, eating, drinking, sleeping and waking are the four important factors to be considered by us carefully.
The time around 12.00 noon is the best time to have lunch. According to the biological clock, the liver secrets digestive juices at that time. If that time lapses, then the secretion of the liver was not used and goes waste. This creates a problem. In the Jain tradition, night meals are barred. This is beneficial both from the spiritual point of view as well as the physiological point of view.