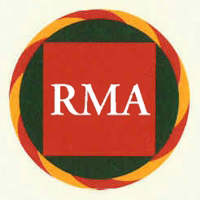 RMA
RUBIN MUSEUM OF ART
150 WEST 17TH STREET,
NEW YORK, NY 10011, USA

T 212.620.5000
F 212.620.0628
www.rmanyc.org
The Rubin Museum of Art (RMA) is a museum dedicated to the collection, display, and preservation of the art of the Himalayas and surrounding regions. It is located in the Chelsea neighborhood of Manhattan, New York City, New York, United States of America.



The Rubin Museum originated from a private collection of Himalayan art, which Donald Rubin, the founder of the managed-health-care network MultiPlan, Inc., and his wife Shelley had been compiling since 1974.
Wikipedia