2nd International Dialogue on Economics of Non-violence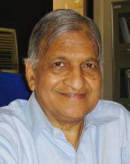 Prologue
In a world plagued by failures and frustrations on several fronts such as Economics, Politics, Governance, Judiciary, Corporate Social Responsibility, etc., it was felt that an International Dialogue should be organized to elicit the views of eminent thinkers and experts so that a better world may be created in due course of time in which there may be greater emphasis on peace, culture and ethical values. Such Second International Dialogue was held at Udaipur on November 1-3, 2007 under the kind patronage of Acharya Shri Mahapragyaji, who has given innovative ideas on the relationship between Economics and Jain thinking, based on non-violence, non-possessiveness, peace and prosperity for all.

In the vast gathering attended by people from home and abroad, particularly, from USA, UK, Canada, Sri Lanka, Singapore, etc., there was free and frank exchange of views, on the theme of conference, and there was unanimity on one fundamental issue - that is the 'Eradication of Violence and Corruption' should be the top-priority of all nations, and for this an alternative model of development should be devised, adopted and implemented vigorously in this new age of turbulence and torture prevailing in different parts of the world.
Acharya Shri Mahapragyaji pleaded for the view that Modern Economics should change its emphasis from Absolute Economics to Relative Economics so that the disparities and divides between the rich and the poor, between the urban and the rural, between different regions of a country, between backward and forward communities, between males and females, between literate and illiterate people and in several other possible forms, are reduced, and finally removed altogether.

Yuvacharya Mahasharman gave a novel idea, related with non-violence, when he suggested that non-violence should enter not only in the domain of Economics, but should become an essential part of politics, governance, judiciary, and even war, etc. so that finally there is a total transformation of human society, but for this work, extensive and intensive studies and surveys would be needed to give a concrete shape to this new world order. It was agreed that an International Centre for Studies in Non-violence, Peace, Ethics and Culture should undertake this onerous task of social reconstruction for the future, based on Jain Philosophy, and more such international dialogues should explore in depth, the feasibility of such vital changes for the betterment of mankind and lasting peace in the world.
Background
The first dialogue on "Economics of Non-violence and the Vision of a Sustainable World" was organized at New Delhi on December 5-7, 2005 under the auspices of Acharya Mahapragya and one session of the conference was addressed by the then President of India, Dr. A.P.J. Abdul Kalam at Rashtrapati Bhavan on December 6, 2007. In the conference, scholars from various parts of the world put their heads together to develop a new and deep insight into the problems of rampant violence and poverty and devise practical and workable solutions in order to establish a sustainable world order.

The Second International Dialogue which was held at Mahapragya Vihar, Bhuwana, Udaipur from November 1-3, 2007 was in continuation of the first one and touched upon the various issues related to ethics, culture and non-violence in the context of an alternative model of economics which has been designated as 'Relative Economics' by Acharya Shri Mahapragya.

Before the organisation of the Second International Dialogue, a curtain-raiser symposium was held on October 12, 2007 at IILM Academy of Higher Learning, Jaipur with Dr. Ashok Bapna, Director, IILM in the chair, where Prof. V.S. Vyas, Shri L.N. Nathuramka, Dr. S.L. Gandhi, Prof. Dayanand Bhargava, Shri S.R. Bhandari and Dr. Vivek Bhandari expressed their views on 'Economics of Non-violence: Cultural Values and Ethics'.

There was a consensus among scholars both at the curtain raiser symposium and later at the conference at Udaipur that humanity is at crossroads today. With enormous achievements in the domains of knowledge, politics, diplomacy, economics, culture, science and technology, human beings are surrounded by the threats and problems of terrorism, insecurity in their lives, deep frustrations and lurking fears of even ultimate destruction of mankind in case the nuclear arsenal falls in the hands of unscrupulous extremists and hard-headed fundamentalists, who do not respect 'swadharma' or 'adhyatma' or 'self-realization' at all.

There is a growing feeling amongst the right thinking persons today that something is gravely missing in the lives of all human beings today. That sole missing factor is ignorance about ethical norms, ethical conduct, ethical behaviour and ethical principles. Ethics can be regarded as the first step towards the path of 'spirituality'.

One need not go into deep philosophical precepts to understand the ground realities and rules of basic moral values and moral behaviour, because normally everybody, men & women, old & young, literate & illiterate, rich & poor, rural and urban, can understand 'what is right and what is wrong', 'what is just and what is unjust', what is dharma and what is adharma' on the basis of the prevailing good social conduct and behaviour and his/her philosophical and religious beliefs.

Today, we find that modern globalised world has given rise to more problems than it has solved. The society is always in a state of fundamental disequilibrium due to the pursuit of self-interest by some groups in society.

The time is now ripe to introduce ethical norms in resolving problems in various fields, more particularly, in the economic domain, which affects directly and profusely lives of the teeming millions of the people across the world. Ethics propels and promotes economic activity and economic activity reactivates and refines ethical modules & models. Therefore, convergence and confluence of Ethics and Economics alone can save humanity from impending disaster in human affairs. That is the message of Jain thinking, which has, of course, been shared by other religious as well.
UDAIPUR DECLARATION - November 3, 2007
Second International Dialogue on "Economics of Non-violence: Cultural Values & Ethics" was held at Pragya Shikar, Mahapragya Vihar, Bhuwana, Udaipur, during November 1-3, 2007.
The dialogue concluded:
The present day Economics emphasises largely materialistic development; in its place, it is necessary to develop a new economic concept which is based on balanced cultural, social, spiritual and material development in society.
In order to keep social, political and economic aspects of life free from problems, it is necessary to connect development with the element of "transformation of consciousness" so that greed, selfishness, impertinence, etc. can be curbed and minimized.
A new concept of Relative Economics is being developed so that people at large can be benefited by the economic development and ultimately the chasm of disparity between the rich and the poor, between rural and urban areas, between different regions of a country and communities is reduced through a process of inclusive development of all.
The "Corporate Social Responsibility" should be borne by big business houses and industrial groups so that none should remain bereft of basic needs. Government should also perform its role of social responsibility.
The elements of non-violence, compassion, sensitiveness etc. should be strongly cultivated in the consciousness of people so that violence, cruelty, callousness etc. in human relations and behaviour may be curbed and consequently, a new society infused with amity, cooperation and peace may be constructed.
Without controlling tendencies of individual accumulation and consumerism, it would not be possible to curb acts of violence, killings, crimes, terrorism etc.; keeping this in view, the consciousness of non-possessiveness or limitation of wants needs to be developed and the trend of voluntary "visarjana" (sharing with others) needs to be emphasized. Giving & caring for others is a must for building a happy and congenial social order.
"Roti" (i.e. bread), Ahimsa, Spirituality and Morality—all these four dimensions are to be considered simultaneously with respect to their development and for that the technique of "Training-in-Non-violence" should be administered. The entitlements for the poor should be stressed in this regards, so that their concerns are properly taken care of regarding food, shelter, education, health and other basic needs of life.
Making a total change in the system of education, the technique of "emotional control" should be included in curriculum from the very beginning so that inspite of the growth of intellectual and economic competence, it can be put under control through the consciousness of Viveka (prudence) & children start imbibing the noble spirit of truth and non-violence from the early stage in life.
To save the individual as well as society from the dreadful consequences of the lopsided material prosperity, giving rise to the internal restlessness, tension, conflict, environmental pollution etc., a paradigm shift in the development requires to be developed so that peace, true happiness, relaxed life and conservation of environment is guaranteed for all human beings.
The Relative Economics should be centred round "human being" and not "matter".
Economic rationality needs to be extended to include cultural and ethical rationality. In fact, there should be complete convergence between economics, culture and ethics for building a sustainable society. The necessary details should be worked out in this regard through further surveys and studies by experts in their respective fields.
Ashok Bapna
Convener
Fundamentals of Non-violence, Peace and Relative Economics
That activity cannot attain success, which is devoid of the process of transformation of consciousness.


The system for controlling possessiveness or individual ownership cannot attain success because it lacks in the technique of transformation of consciousness.

The mission of non-violence can become successful only when it is infused with consciousness of spirituality or consciousness of emotion.

If only intellectual consciousness is developed and if only economic development takes place, then bread cannot go together with non-violence and peace.

If mere consciousness of spirituality is developed, then both Ahimsa and bread cannot go together.

Ahimsa, peace and bread can go together only when intellectual consciousness, economic consciousness and spiritual consciousness are developed in a balanced manner.

Stopping the reactive violence is possible only when the disease of consumerism that grows with the economic development is treated and consciousness of self-restraint reaches the higher level.

The solution to this problem is Training in Non-violence; mere intellectual deliberation would not be enough to provide the solution for human problems.

Acharya Mahaprajna