5 Years Jain Spirit - A Non-Profit Quarterly Publication - 1999-2004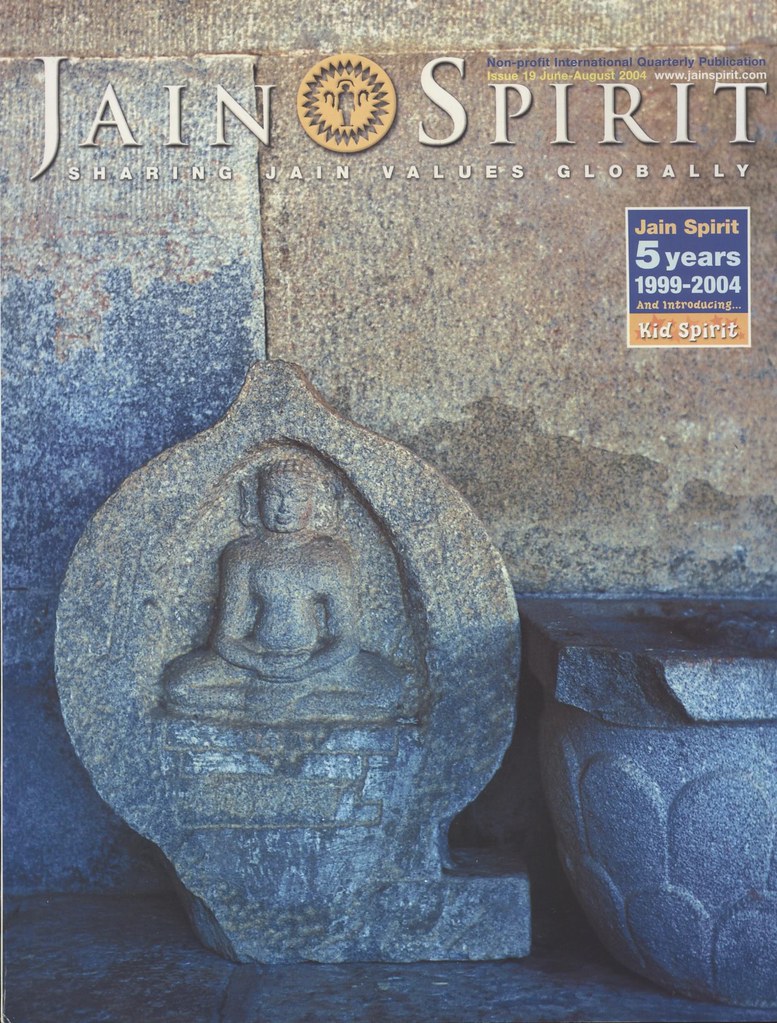 5 years Jain Spirit magazine - A non-profit International Quarterly Publication - #19
---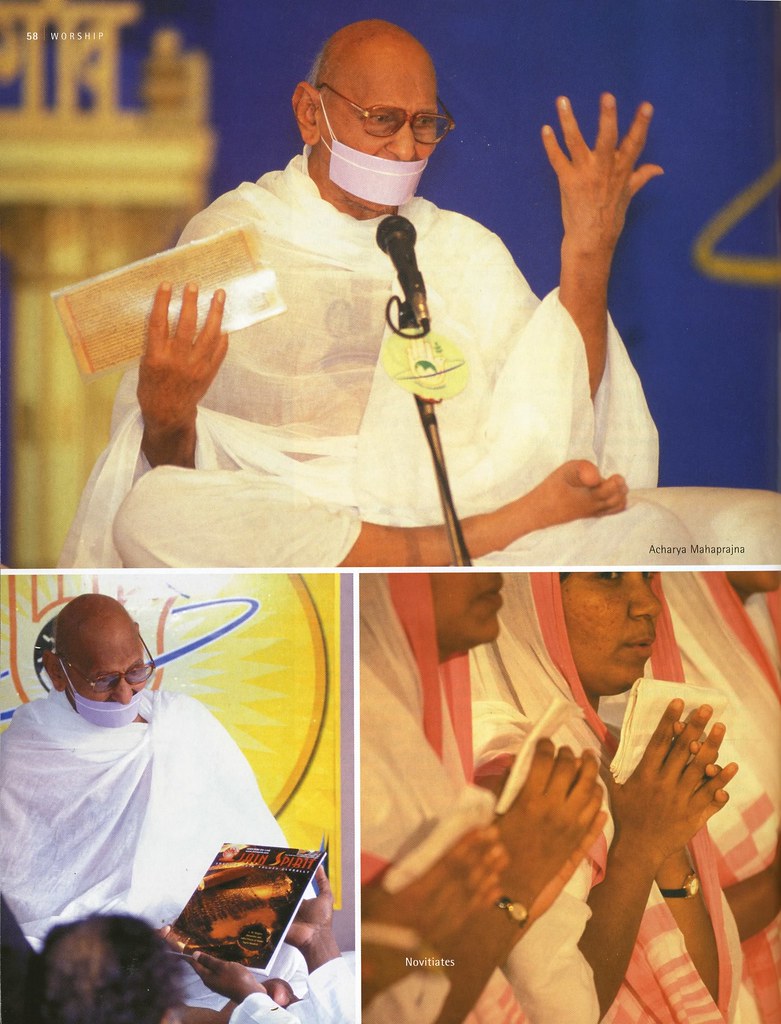 Jain Spirit #19, page 58-61: A Unique Congregation (Maryada Mahotsav 2004, Jhalgaon)
Atul K. Shah Reports On A Festival Of Spiritual Renewal (Maryada Mahotsav 2004, Jhalgaon)
Interdependence. This is a law of the Universe. In spite of their significant austerity, Jain monks and nuns are dependent on householders for their food and well-being. In return, they provide invaluable spiritual nourishment. This mutuality is very vivid in India, but virtually absent in the west due to the absence of saints. In January this year, I was very fortunate to have been invited to the annual Maryada Mahotsav, organised by the Terapanthi sect led by Acharya Mahaprajna in Jhalgaon, Maharashtra. The festival lasts several weeks and brings together monks and nuns and followers from all over India. In total, the Jain Shvetambara Terapanthi Sangh has nine hundred monks, nuns, samans, samanis and Mumukshu sisters. The aim of this is to maintain the rules and regulations of sainthood, and keep the unity of what is today one of the largest Jain sects. Some thirty thousand people come together in this event, which is planned well in advance and requires significant management and hospitality skills.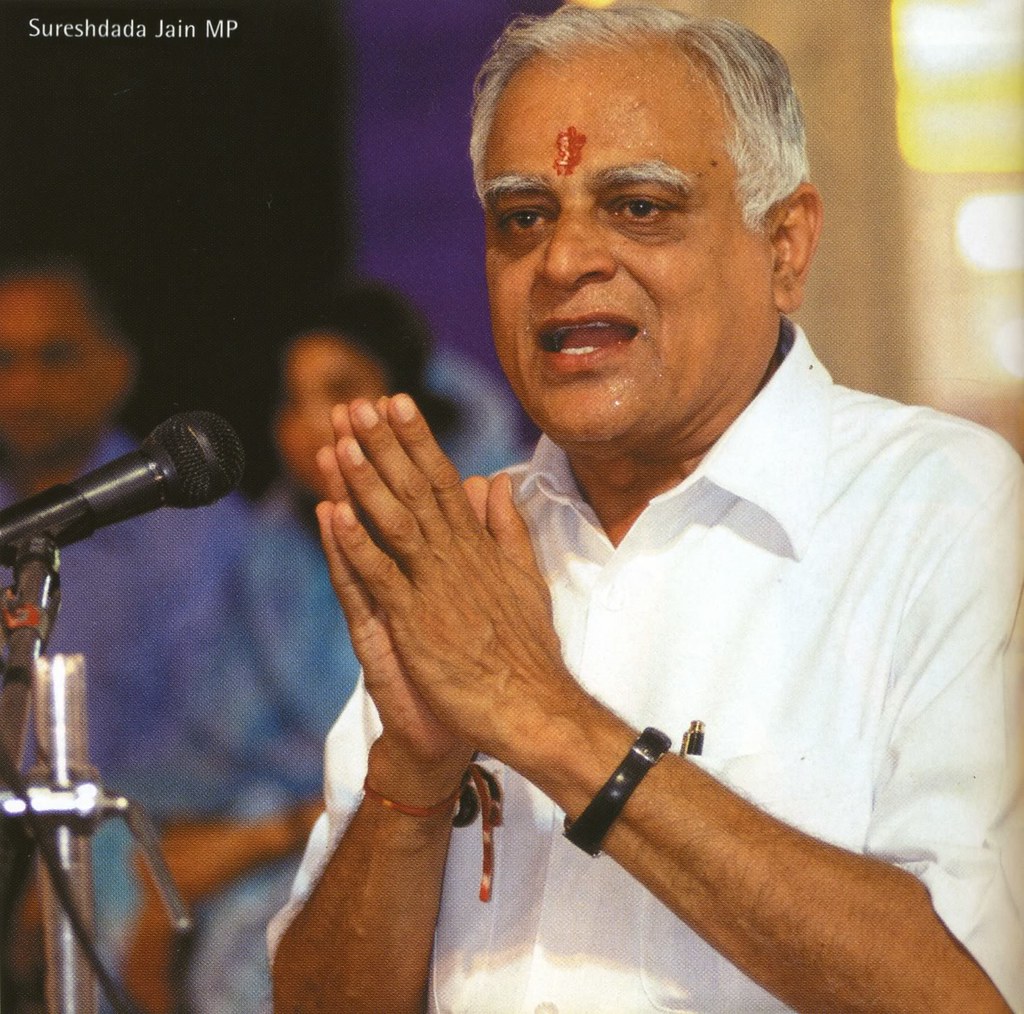 Jain Spirit #19, page 58-61: A Unique Congregation (Maryada Mahotsav 2004, Jhalgaon)  
Suppose you were living in India, and somehow were attracted to some gurus when they were travelling through your town. How do you meet them again? As Jain saints are nomadic, forced to wander from place to place, this becomes logistically very difficult. Also, suppose you are a saint and belong to a very large order of monks and nuns. How do you congregate if you are spread out? The Maryada Mahotsav is a festival planned specifically for this purpose, bringing together householders and saints to facilitate dialogue, reporting and planning for the next year. It is here that the Acharya decides who should go where for the Chaturmas, the rainy season when saints are supposed to stay in one place for four months. The next year's Maryada Mahotsav is also announced here to facilitate planning and to ensure that wandering monks and nuns reach there by the set date the following year. Preparations for this festival also require significant logistics and start a year in advance. Next year, it will be Ladnun, Rajasthan, where Acharya Tulsi was born and where the Jain Vishwa Bharti University is based.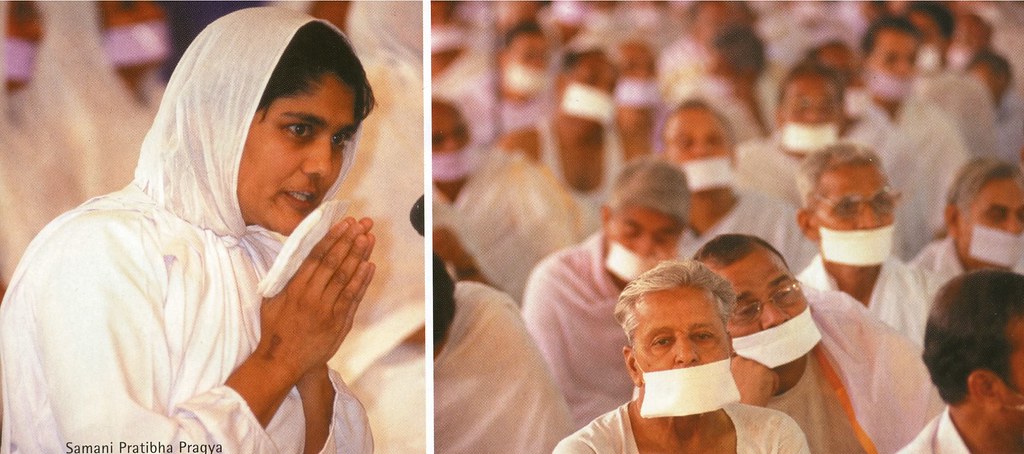 Jain Spirit #19, page 58-61: A Unique Congregation (Maryada Mahotsav 2004, Jhalgaon)  
I was moved by the sheer scale of the festival, its logistics and the large number of community leaders from all over India who had come here to meet and exchange experiences. Samani Pratibha Pragya, the head of the UK chapter of Jain Vishwa Bharti had invited me, and it was an overnight train journey into a part of Maharashtra I had never visited. I took along with me the professional photographer Milind Khetkar from the Dinodia Picture Agency in Mumbai to take pictures and capture the spirit of the event. We arrived there on the finale of the festival, the day after which everyone would disperse and the saints would begin their walking journeys in different directions.
On reflection, the festival was like a coming together of a large family. It was a reunion, with a clear purpose - to recharge and inspire. I had the good fortune to meet the renown leader Acharya Mahaprajna and receive his blessings. I was given a slot to address the gathering, and spoke in Hindi, which generated a lot of interest and guessing as to where my accent came from! This helped me to meet some lay followers. A young family from Ghatkopar in Mumbai came there, and the children were particularly moved to see so many monks and nuns in one place. Two of the cousins were contemplating becoming monks themselves!
Jain Spirit #19, page 58-61: A Unique Congregation (Maryada Mahotsav 2004, Jhalgaon)
Having been born and raised outside India, I find it always moving to experience the sheer intensity of Jain worship and faith in India. It is on a completely different scale from the West, and something worth seeing and experiencing before we pass judgement. As it is so different, it'is easy to criticise or call it 'blind' faith. However, there is often quite a lot of rationale behind such festivals and gatherings. We know that as individuals, we need to come together with our families to reconnect and recharge. Why not for saints or communities? Festivals have the unique ability to bring a collective force and inspiration into our lives, and it is therefore very important that we celebrate festivals in the West. If the meaning of festivals is understood, there would be even more joy in their celebration.
I was pleased to hear that at the Mahotsav it was decided to double the London contingent of samanis from two to four! This means that there would now be four samanis permanently in London to educate the Community in Europe, and we have now been blessed with such eminent souls. It is our opportunity to take advantage and work with them to make it all happen.