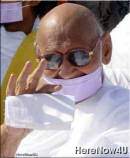 Understanding Of Consciousness At Micro Level Is Necessary To Know The Heart Of The Religion.
In Sunday's speech at Anuvibha, Acharya Mahapragya said that entry to the micro level is necessary to understand the basics & heart of religion. We are just watching the macro level of world. To know the real picture, we should be able to differentiate between the macro & micro level. There is no laboratory for religion which can tests the consciousness at the micro & mini micro level. Analytical vision is required to swim to the deepest part of consciousness. Today world is attracted toward monetary things because these things provide benefits directly and instantly. Universe of consciousness doesn't show the short term gain but results in highly enriched long term benefits but at the tortoise speed. That is why only few people show the interest to explore the world of consciousness.
Meeting Of Professional Forum
First meeting of professional forum was organized in Jaipur on Sunday May 4, 2008. Professionals - CA's, Doctors, Engineers from Delhi, BANGLORE, Chennai, Rajasthan and mumbai participated actively in the meeting.
Sangh Seva Award - 2007
Sangh Seva Award, given by Jain Vishwa Bharti, Ladnun every year, is declared for Shri Sagarmal Baradiya for 2007. A memorandum, Rs. 1.25 lac and a letter of honour is given in Sangh Seva Award.