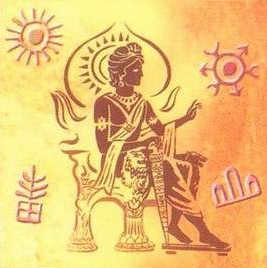 Lifetime
Born:
340 BCE
Passed away:
298 BCE
About
Sanskrit: चन्द्रगुप्त मौर्य
Founder of the Maurya Empire. Chandragupta succeeded in bringing together most of the Indian subcontinent. As a result, Chandragupta is considered the first unifier of India and the first genuine emperor of India.
In foreign Greek and Latin accounts, Chandragupta is known as Sandrokuptos (Σανδρόκυπτος), Sandrokottos (Σανδρόκοττος) or Androcottus.
He met Alexander the Great when he was 18.
Later in his life he returned to his original faith Jainism. The distinction between Śvetambaras and Digambaras had not been defined in those days (though the split began in that same period in North India). Eventually he became a monk, abandoned his imperial, i.e. his worldly attributes, and lived and died on the mountain in Śravana Belagola which is now called Chandragiri.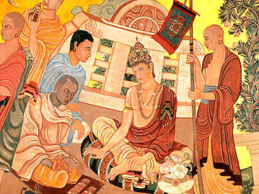 The court of Chandragupta Maurya