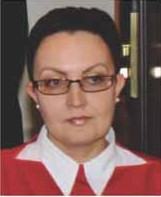 Address
Russia
About
Senior Research Fellow
Institute of Oriental Studies
Russian Academy of Sciences
Moscow
Prakrit is one of the oldest Indo-Aryan languages and known to be one of the most difficult to understand. Only a few scholars knowing this language are alive today.
In 2005, she published a book known as "Doctrine of Kundakunda in Philosophical and Religious Tradition of Jainism" with translation from Prakrit into Russian.
The Author received the "Kunda Kunda Bharti" award from Ms. Sonia Gandhi for her work. Representing the Russian Federation from the Russian Academy of Sciences, Professor Natalia Zheleznova has worked on more than 30 papers on different aspects of Jainism, Buddhism and Indian culture, helping the teachings reach an even wider audience in Eastern Europe.