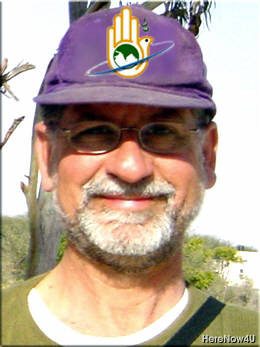 Address
Ceuta, Spain
Contact
E-Mail:
About
Luis Carlos Rodriguez Leiva was born in Ceuta, the Spanish enclave on Morrocan ground. In his early twenties he completed his studies in England and France, where he lived alternately for some years. So he became very familiar with both the languages, English and French.
In Spain he worked many years as secondary school teacher and principal, trying to communicate ethical values and form the character of the students as well. After a tragic accident in his close family he decided to stop teaching and to seek the truth of life instead of that.
Travelling to India since many years, he got deeply interested in Indian philosophy, Yoga and meditation. Actually he is working on his PhD in both languages, English as in Spanish. The subject will be about " The place of no-effort in the Non-Duality of Jean KLein, a follower of the Indian Advaita Vedanta"..
Planning 2005 a longer research period in India, he decided to stay in New Delhi with Swami Dharmananda, like him member of an international organisation accomodating travellers, for the first stop. Inspired by the talks with Swami Dharmananda, he decided to visit the Tulsi Adhyatma Needam on the campus of Jain Vishva Bharati Ladnun, Rajasthan, where Swami Dharmananda had been the director for many years.
In Ladnun he was inspired by Acharya Mahaprajna and his Sangh as well as by the social work of JVBI, deemed university, to partially join Ahimsa Yatra from Ladnun to Jaipur.