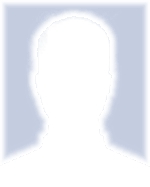 Lifetime
Born:
1261
Passed away:
1333
About
Jinaprabha Suri (14th Century)
Poet and Grammarian, a Kharatara from Rajasthan

Jinaprabha Suri, one of the esteemed Jain poets, grammarians and saints, was the pupil of Jinasimha of Laghukhrataragachchha and Vidyaguru of Samghatilakasuri. The historical record says that he visited the court of Muhammad-bin-Tughlaq of Delhi in 1328. The king treated him with respect, seated him by his side and a procession arranged in his honour, escorted by Maliks.

He made it a habit to compose some stotras daily as a routine work and he composed more than 700 such as Gautamastotra, Parshvanathastavay Shrivirastava, Sharadastotra and many others. He wrote a long poem called Dvyashrayakavya (1300) on the life of Shrenika. He also wrote a commentary called Vidagdhamukhantandana (in four parts, describing poetic riddles) by Dharmadasa, a Buddhist ascetic.

He composed his Chaturvimshati- Jinastuti eulogising the lives of the twenty- four Jinas. Since the earliest time the Jain writers like the writers of other sects, produced a large number of works in the sphere of devotional poetry (stotra, stuti). The Jain stotras in praise of the Jinas, like Mahavira and others including some Jain saints as well, appeared in the Jain literature both in Sanskrit and Prakrit.

Besides the stotras in praise of any individual Jina or saint, there is quite a number of stotras known as 'Chaturvimshati- Jinastuti' or 'Chaturx'imshika' in which all the twenty-four Jinas are extolled together, and there are several saints and devotees, like Samantabhadra, Bappabhatti, Sobhana and others who composed such comprehensive stotras. Jinaprabha Suri was one of the stars of the constellation of Chaturvimshati-

Jinasiuti-karas who carricd forward the tradition of writing the poetic biographies of the Jinas. Thus, at the beginning of the 14th century, he, like his predecessors, composed his Chaturvinishati'Jinastuti containing also some religious preaching and instructions, perhaps to break the monotony of narration.

He wrote a commentary on the Bhayaharastotra, a hymn written in praise of Jina Parshvanatha in Prakrit by Manatunga, the well-known Jain Acharya.
Encyclopaedic Dictionary of Pali Literature, Volume 1, By N. Singh