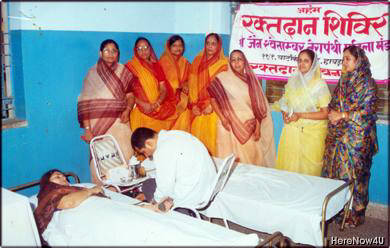 North Howrah (suburb of Kolkatta) Mahila Mandal has organised a blood donation camp, where a lady is giving her
blood.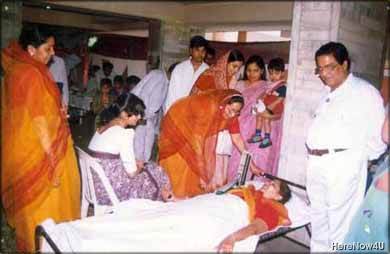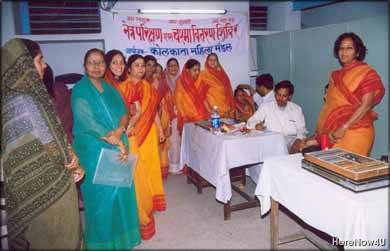 Health check-up camp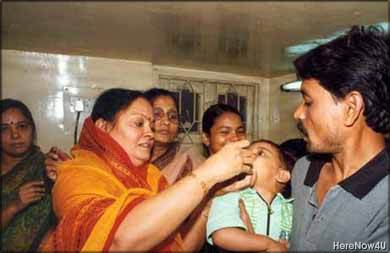 Mahila Mandal Kolkatta has organised an eye check-up camp with free distribution of spectacles.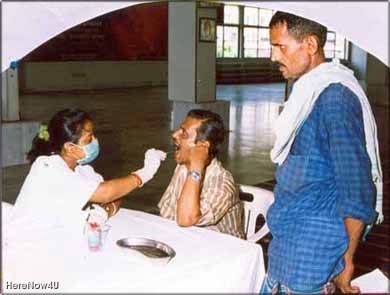 A lady is giving polio drop to a child in a camp free of charge.
Another health check-up camp in Kolkatta.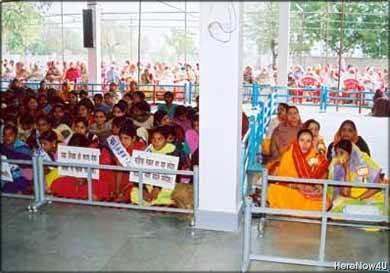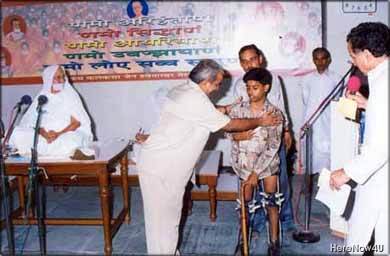 Secretary of All-India Mahila Mandal from 2003 to 2005, Suraj Bararia (yellow Saree) with children in front of H.H. Acharya Mahaprajna during a children's workshop.
At Mahasabha Bhavan (big gathering hall), Kolkatta, a layman hands an artificial limb over to a child in presence of Sadhvi Jatan Kumariji.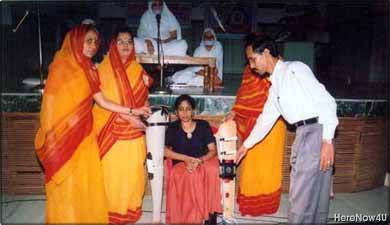 At the same function, an artificial leg is given to a young girl.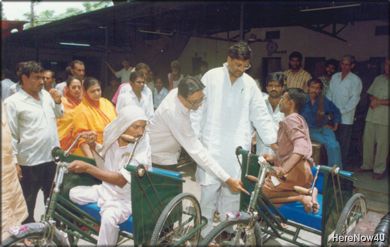 Distribution of wheelchairs donated by Mahila Mandal, Kolkatta.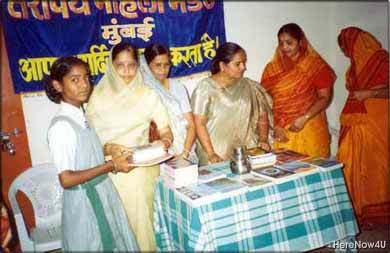 Distribution of books to students in need by Mahila Mandal, Mumbai.