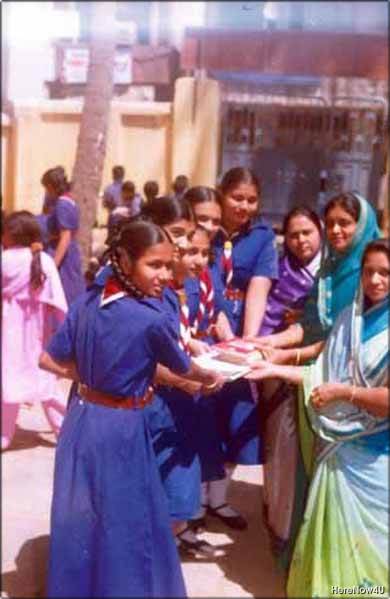 Distribution of books and notebooks to girl students to support their education.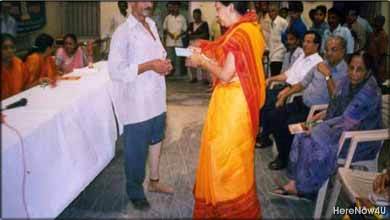 Donation of an artificial leg to someone in need at Bangalore, 28th August 2004.
The whole team of Bangalore Mahila Mandal with Sadhvishree Sumanji (right), all are seeking her blessings.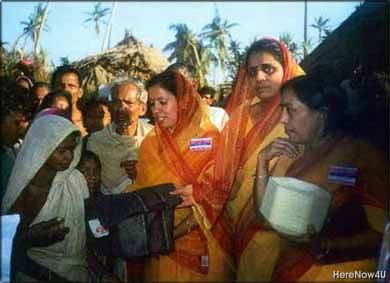 Distribution of blankets to Orissa cyclone victims...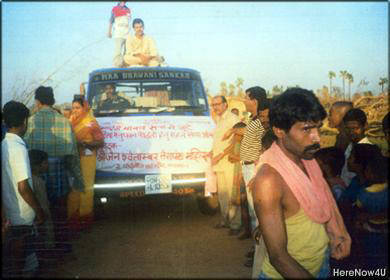 ... and of collected relief material from the truck, coming from Kolkatta.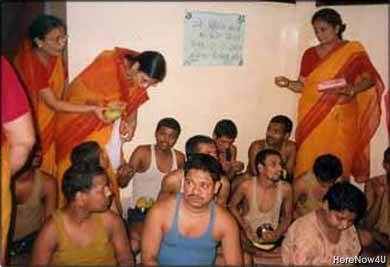 Distribution of fruits among the cyclone victims...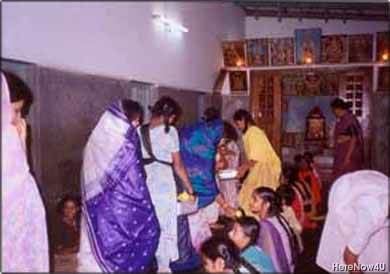 ... and of sweets among the children.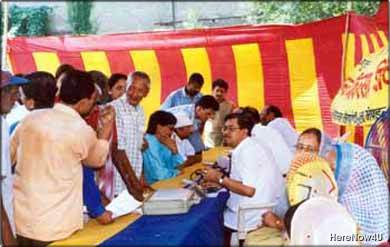 Another health check-up camp on the countryside.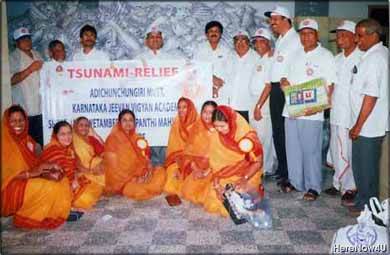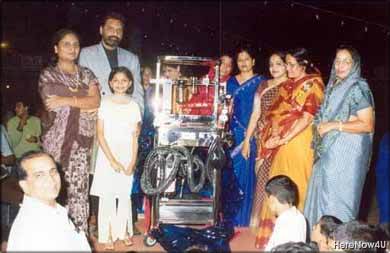 Tsunami relief given by Karnataka Jeevan Vigyan Academy and Mahila Mandal, Bangalore.