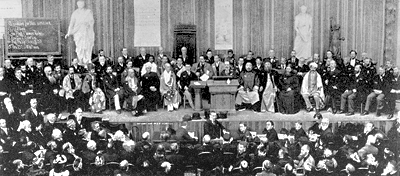 The Council for a Parliament of the World's Religions (CPWR) officially dates from 1988 when two monks from the Vivekananda Vedanta Society of Chicago suggested organizing a centennial celebration of the 1893 World's Parliament of Religions, held in Chicago in conjunction with the Columbian Exposition.
The 1893 Parliament of the World's Religions, Chicago, U.S.A.
had marked the first formal gathering of representatives of eastern and western spiritual traditions. Today it is recognized as the occasion of the birth of formal interreligious dialogue worldwide.
1993 Parliament of the World's Religions, Chicago, U.S.A.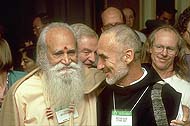 In 1993, the Parliament of the World's Religions was convened in Chicago, with 8,000 people from all over the world coming together to celebrate diversity and harmony and to explore religious and spiritual responses to the critical issues which confront us all.
At the 1993 Parliament, an assembly of religious and spiritual leaders gave its assent to a groundbreaking document, Towards a Global Ethic: An Initial Declaration. The declaration is a powerful statement of the ethical common ground shared by the world's religious and spiritual traditions.
1999 Parliament of the World's Religions, Cape Town, South Africa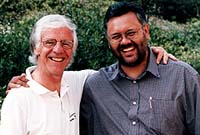 In cooperation with its partners in South Africa, CPWR hosted the second modern day Parliament of the World's Religions in Cape Town, South Africa in December 1999.
The religious and spiritual communities of South Africa were integral to ending the system of apartheid that prevailed throughout their country. These same communities continue to play a key role in the movement of reconciliation. Holding the 1999 Parliament in Cape Town provided thousands of people with the opportunity to witness first-hand the role that religion and spirituality played in creating a new South African nation.
The 1999 Parliament attracted 7,000 individuals from over 80 countries. Participants were invited to attend any of the 860 workshops, performances, lectures, panel discussions, and meditation sessions. Participants were also encouraged to attend evening plenary sessions led by His Holiness the Dalai Lama, Nelson Mandela, and other religious, civic, governmental, and educational activists.