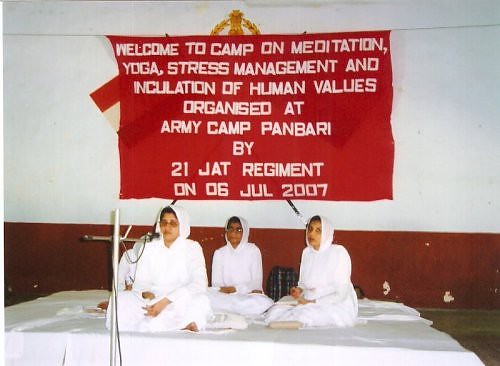 samaniji at camp on meditation, yoga, stress management and inculcation of human values at army camp near dhubri(assam)
Camp was held in presence of Samani Vineetprajna and organised on 6th July at Panbari area under Dhubri district in Assam. The function was compered by Sri Vimal Oswal who also played important role on organising this camp.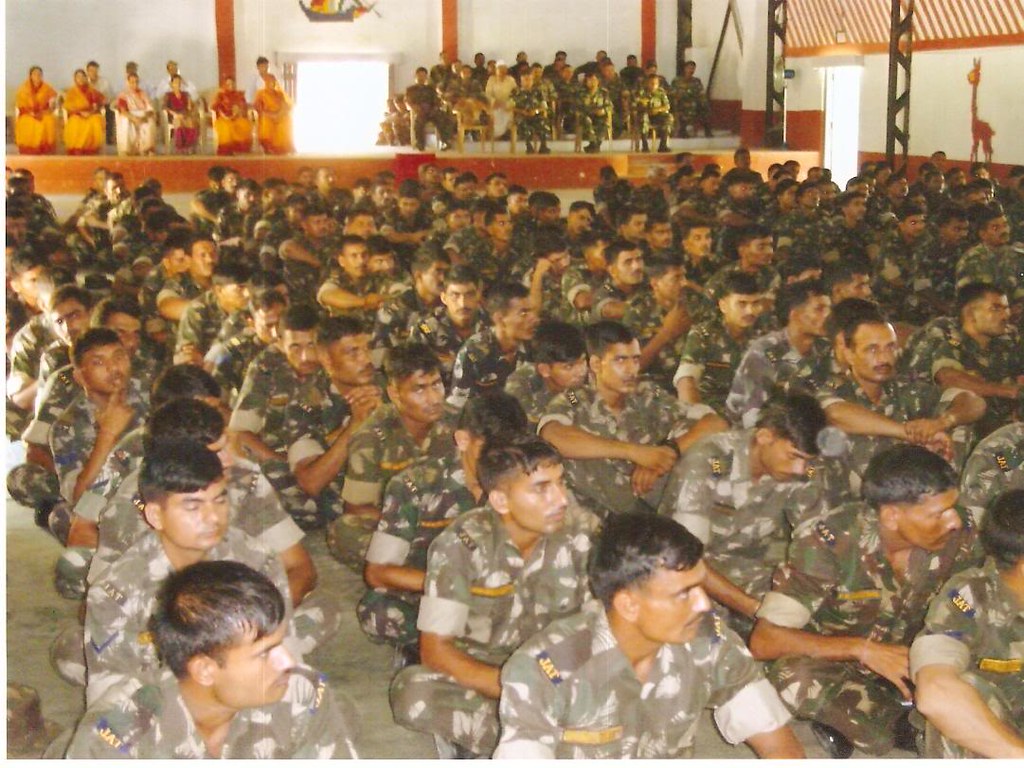 army jawans listening attentively to samaniji at workshop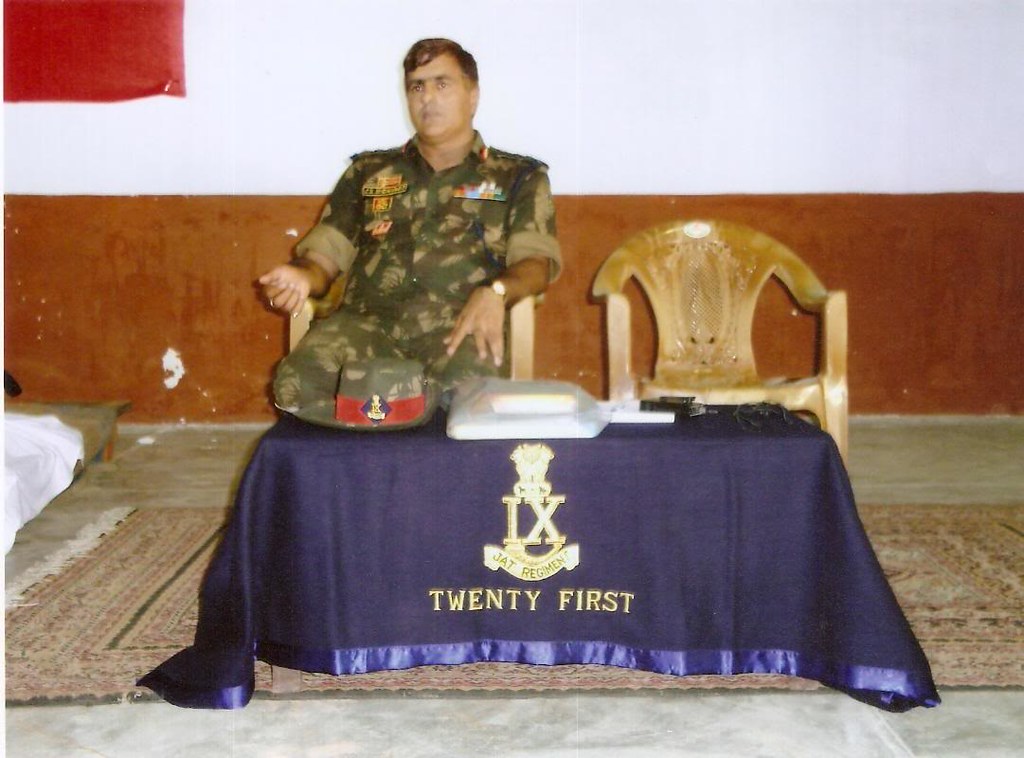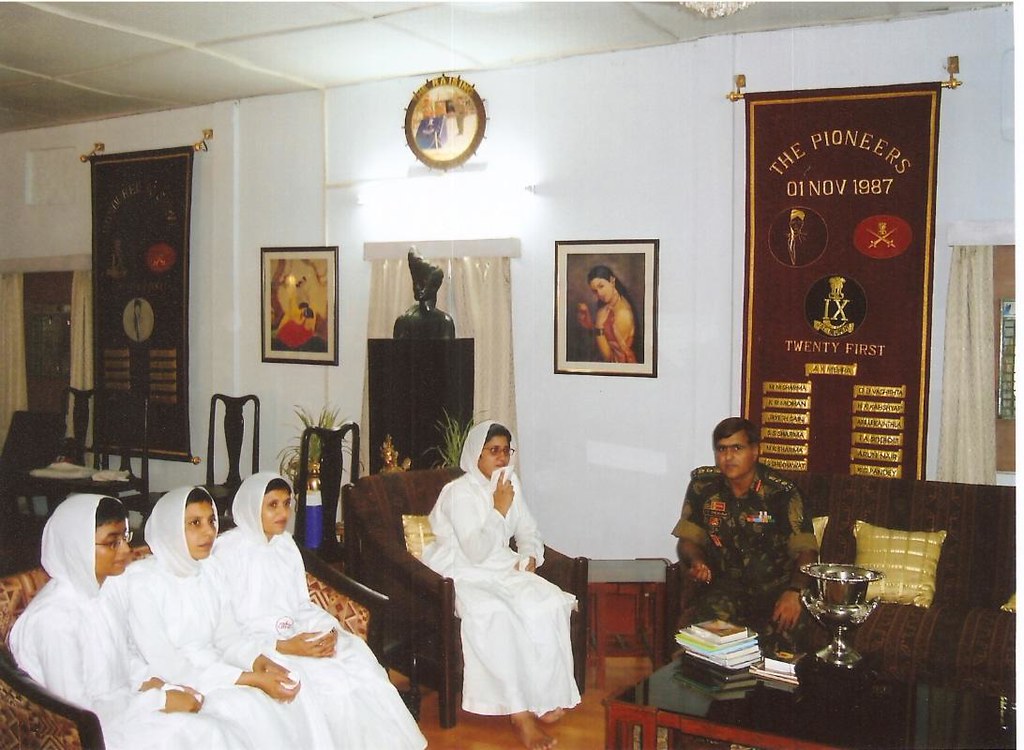 samani vineetprajnaji with other samaniji meeting with director of army camp
21st jat regiment's 300 officers took part in it.
Samani Jagatprajna started workshop by mangal song.
Welcome speech was given by Col. J.S. Shekhawat who praised Acharay Mahaprajna for ahimsa yatra and his efforts to bring peace at Gujrat. Col. Shekhawatt having deep respect for Acharya Mahaprajna welcomed his disciples Samani Nirdehika Vineetprajna, Samani Ruchiprajna, Samani Jagatprajna and Samani Vidhiprajna.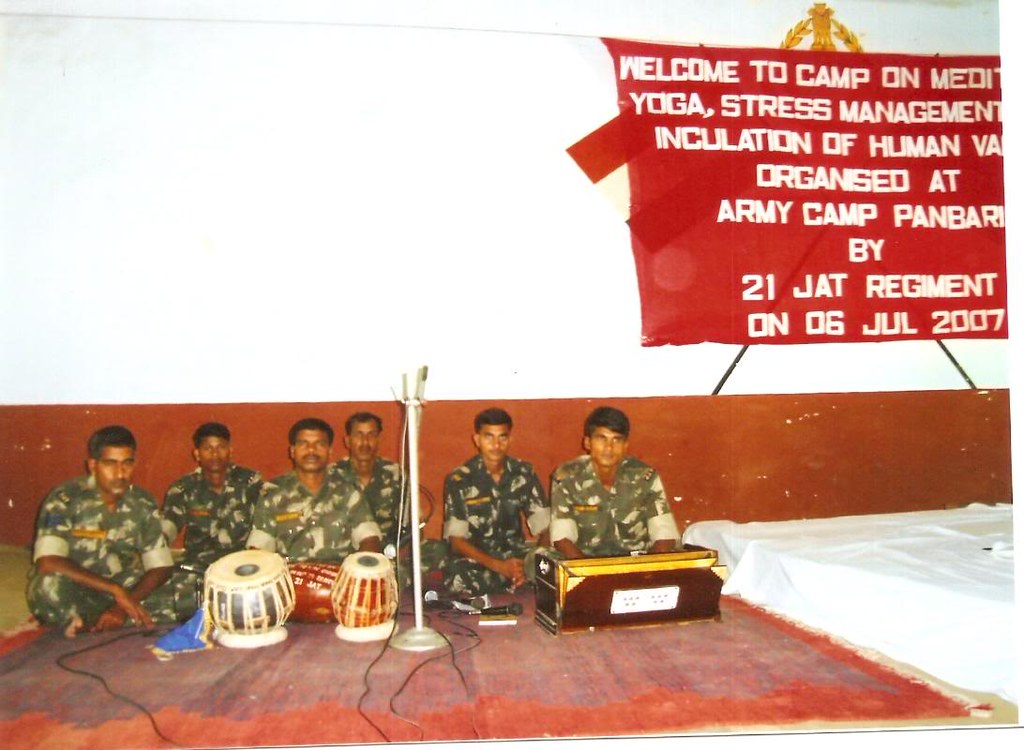 some army jawans performing musical instruments with songs

Samani Vineetprajna told in her lecture to be free from tension and to think positively, to stay devoted to duty and hard work. She also pointed out that habit of driniking was recognized and should be removed as it is harmful to health and wealth and army
jawans are dedicated for service of country.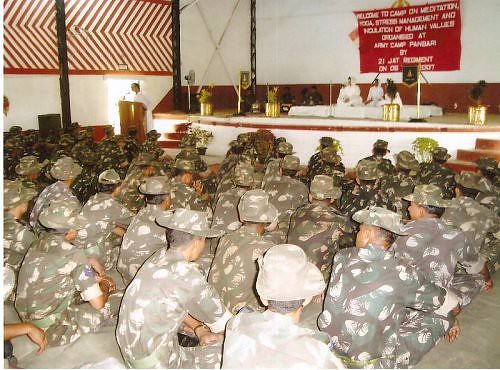 army jawans in presence of samani vineetprajnaji
Also she gave latest news of ahimsa yatra and applied many experiments of mahapran dhavni, long breathing and samvrati shawas and explained how to control and remove anger.
Question and answer session was very lively as many jawans asked questions frankly and Samaniji satisfied all queries.
Samani Vidhiprajna sang a song at end of session.