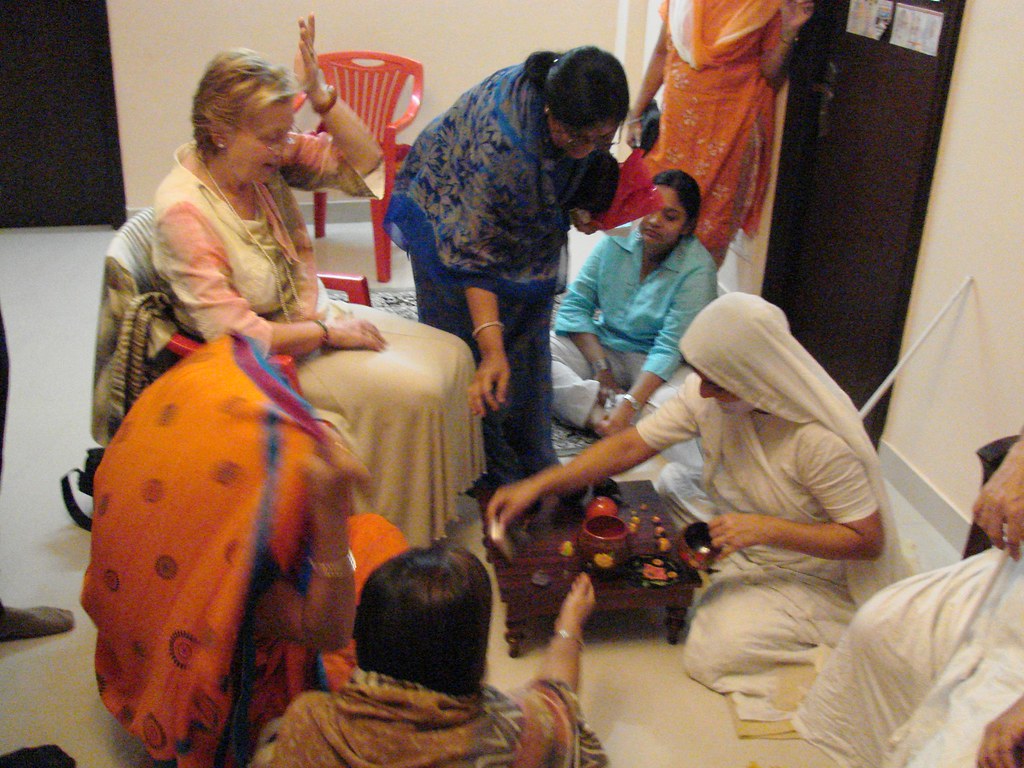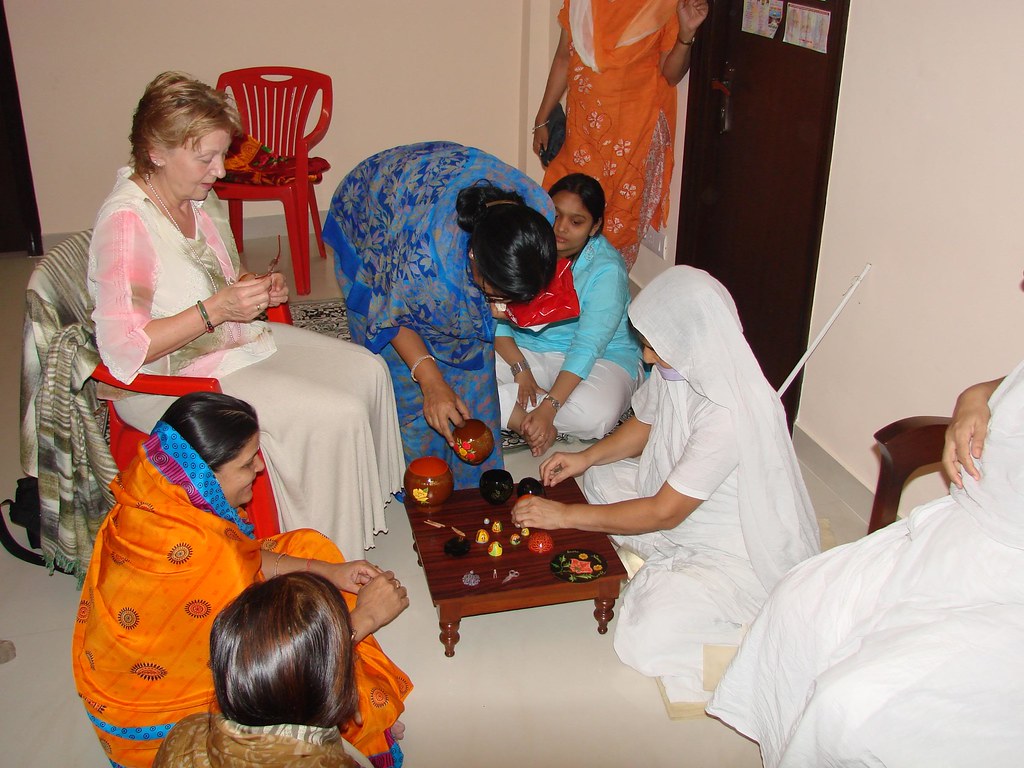 17.11.2006
Sounds of hushed voices and an atmosphere of amity received us when we arrived at Goyals' home. It was the hour of evening visit to Sadhvishrees for Darshan. They were smiling at and giving the best energies to their visitors. This silent interaction revered higher reality connecting all attendees to it.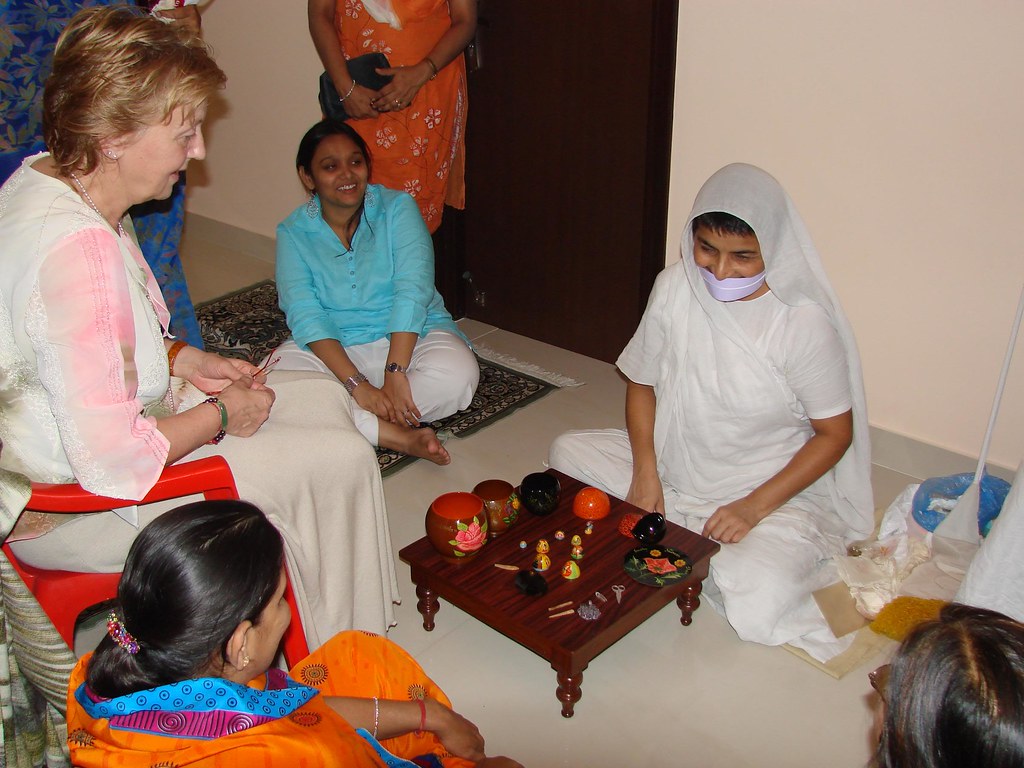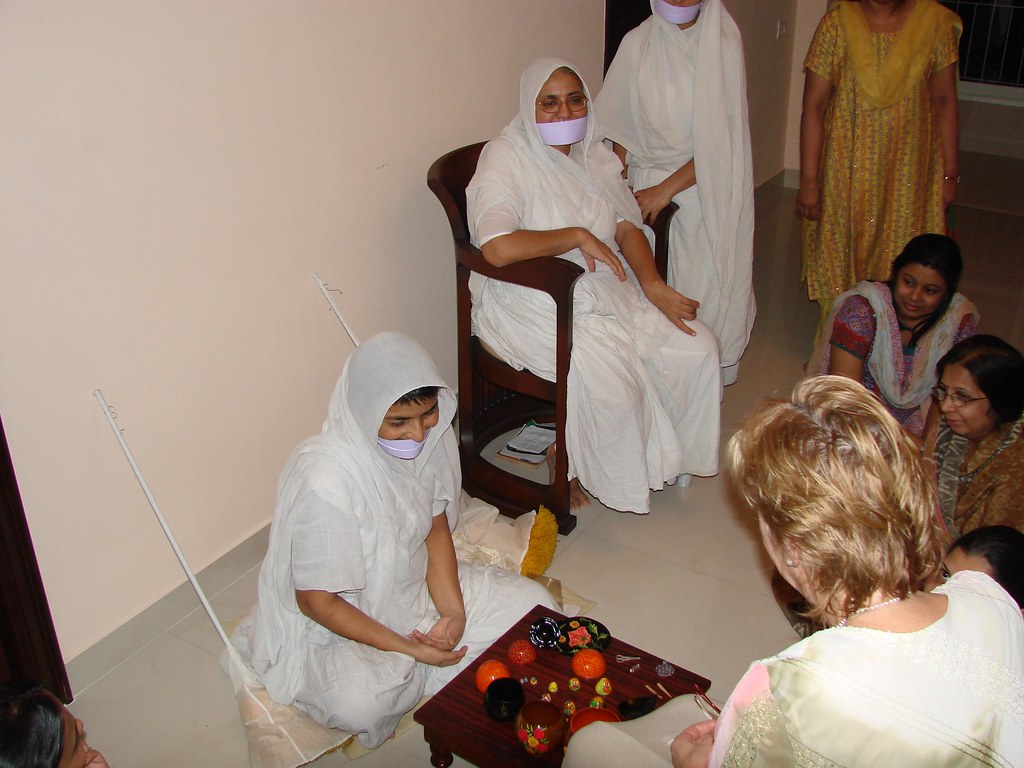 Smt. Goyal had invited us to take dinner there, meanwhile her daughter asked us to sit down. Suddenly Karuna felt as if she had high fever, Supyar Bafana immediately understood that something was not like it should with Karuna. She talked to Smt. Goyal's daughter who led them to a room where Karuna could take rest. However, she was unable to relax, felt very cold and her body shivered.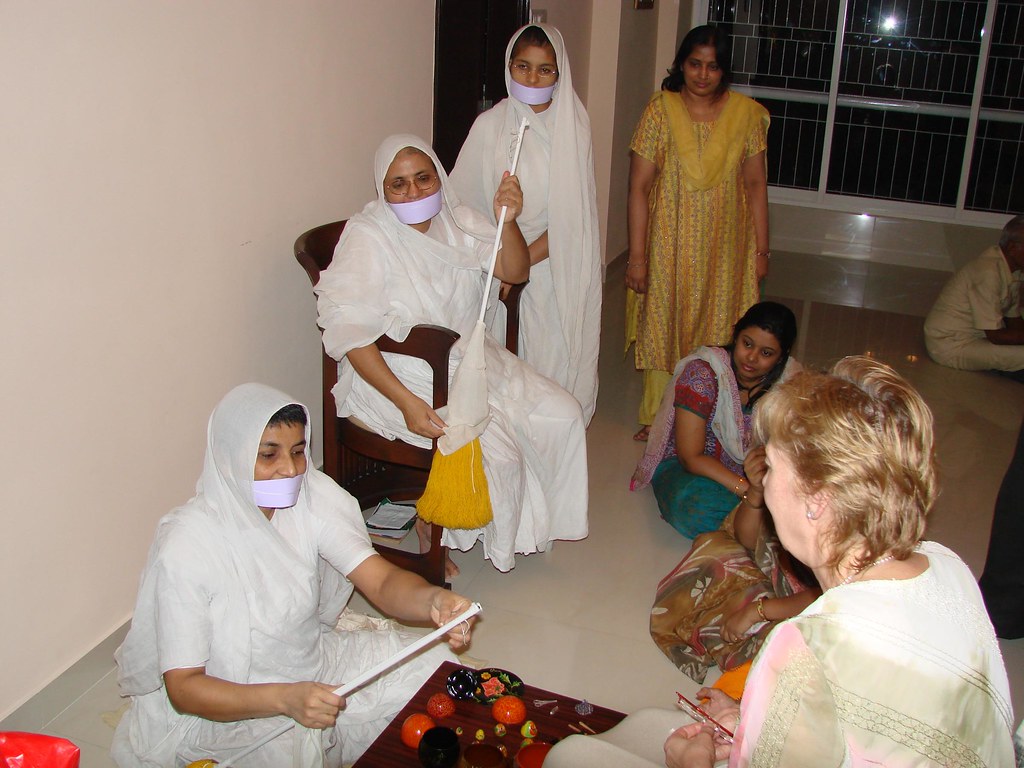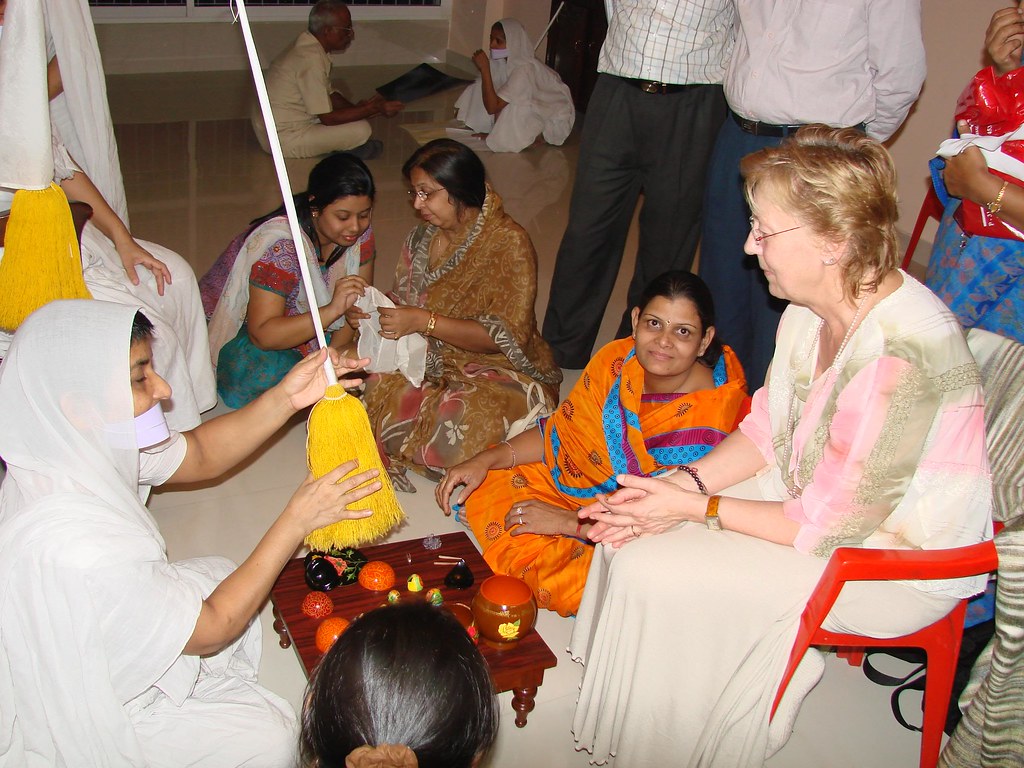 Supyar Bafana informed Sadhvishrees and Aparigraha. After a while, Sadhvi Dr. Yogkshem Prabhaji entered the room, recited a wonderful Mantra, and advised Karuna to take some rest. Karuna felt very high energies, she mistook for high fever. The thermometer showed 100°F (37,7°C) only. In her daydreams Sadhvi Dr. Yogkshem Prabhaji smiled at her and moved her broom, "Don't worry, while you are relaxing I am cleaning your mind with my broom. You will recover soon." After this, she fell asleep and next morning her mind was really clear and clean.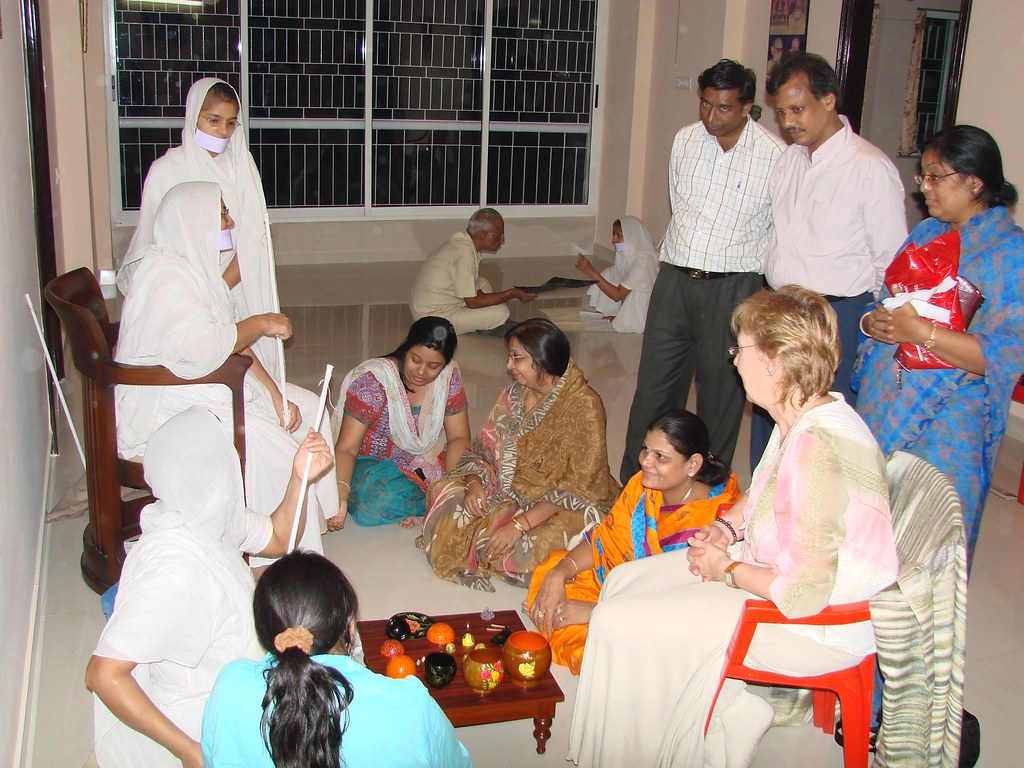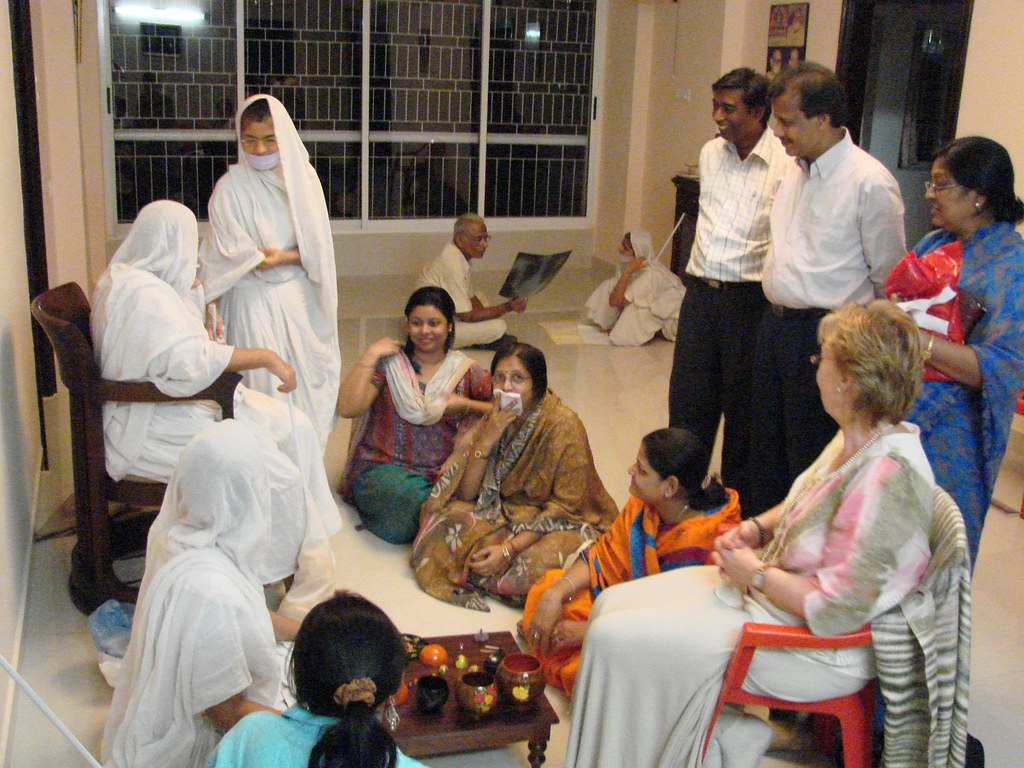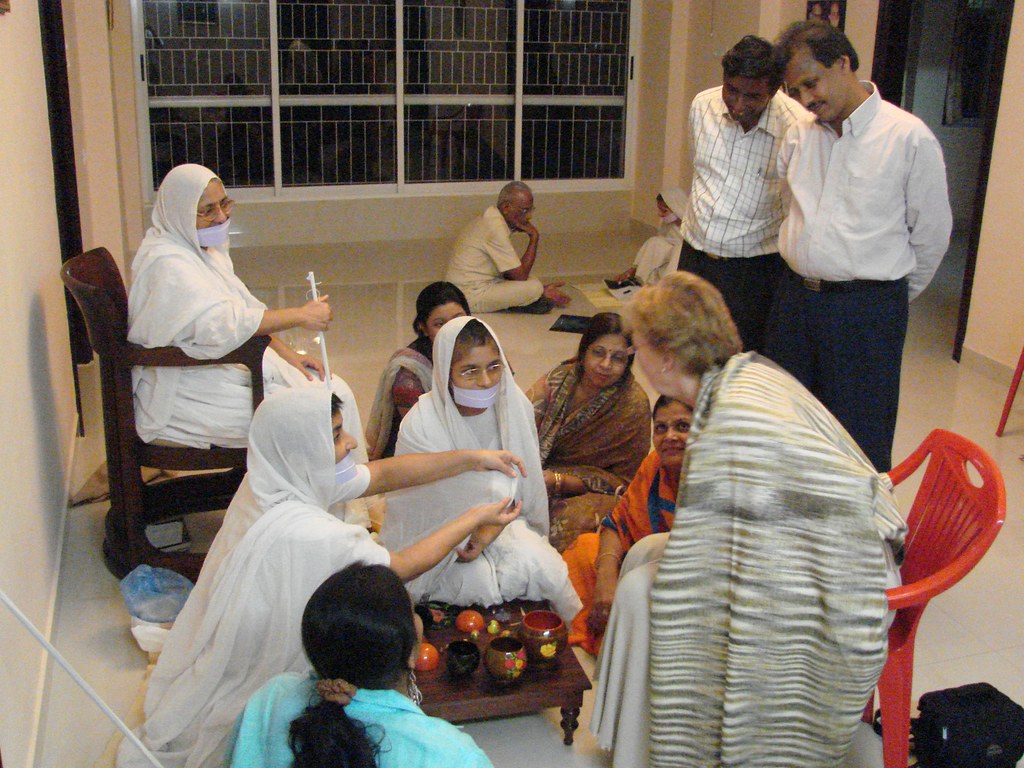 Supyar Bafana stayed at her side and cared for her like a loving mother does for her child, brought water and blanket. In this situation, it was not possible for Karuna to eat; fortunately, Smt. Goyal understood the situation. This outburst of spiritual energy was a response to the presence of Sadhvishrees; their vibrations activate the same vibrations in those who come for Darshan to them.
Meanwhile, Aparigraha enjoyed his dinner and did not worry for Karuna, as he knew her in best hands.
After some time, both of us joined the Sadhvishrees again and they showed their meticulously manufactured eating bowls and Karuna admired the pinpricks at their Saris. As she still felt very weak, Sadhvishrees advised that she might better sit in a chair while being with them.
This remarkable day gave so many experiences to us we only could make in this spiritual environment. We gained a broad understanding what H.H. Acharyashree meant when he said, "in spirituality, we are all friends, and nobody is a stranger to or different from us."