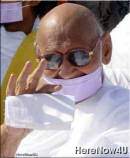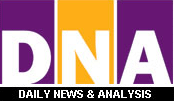 Daily News & Analysis
Somebody asked Bhagavan Mahavira: 'What do we achieve from religious faith?' He replied: "Religious faith brings to an end all kinds of curiosity."
When spiritual vibrations begin, all curiosity about material vibrations ends. One of the methods of stopping curiosity about the sex-centres is to push up the energy collected there. The practitioner has to resolve and pull the nerves of the area of the apana upwards. If this is done for about half an hour, the vibrations that produce spiritual joy will begin.
The electricity in the tongue is negative, whereas that in the head is positive. If you touch your palate with your tongue, you will feel a strange pleasure. This will produce in you the state of self-absorption. The fusion of positive and negative charges of energy and bhavana produce spiritual vibrations. Material vibrations disappear gradually as spiritual vibrations intensify.
This is not a matter of argument, but of experience. Mere reasoning cannot take the practitioner to the depths of experience. He will have to practise and exert himself to attain that state. There will be difficulties - at times his progress may suddenly stop.
All kinds of material pleasures taken together cannot compete with the joys of the spiritual world. Talking about it may appear to be attractive, but could result in misgivings in the minds of the listeners, who could weigh one alternative against another. The testing ground of both faith and scepticism is experience. The only aim of sadhana is to enable the practitioner to feel the vibrations discussed and convince him that spiritual joy is not dependent upon agencies external to the soul.
One who has known the internal vibrations cannot become interested in the internal until he has known the external. He realises that the former are more joy-giving.