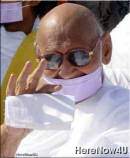 Once upon a time, there lived a king, wise and just. He had a daughter who he loved dearly. As the princess grew up, the father found his daughter had a definite talent for music. One day she expressed her desire to learn the veena.
That afternoon the king told his courtiers to find a good veena teacher. His ministers told him of prince Udayan of the neighbouring kingdom. He was as handsome as he was good, as talented as he was skilled, as humble as he was learned. The king had to agree that there was indeed, no name better than that of Udayan's.
It was no problem for the king to invite Udayan. The king was known for his excellent diplomatic relations all around. The king invited prince Udayan, who accepted. Now the king was faced with a problem. He wanted the princess to learn from Udayan and yet he wanted to keep them apart; he did not want them to meet. He was afraid his daughter might fall in love with the prince or the other way round. Either way, he was not sure if that was what he wanted. So he placed a curtain between the two.
He tried to block their minds also. He told Udayan that the princess was blind. "She is embarrassed to sit before you and so will sit behind a curtain," he said. The prince's heart bled when he heard that and he swore to himself never to chide his new student nor to ever embarrass her by appearing before her. He began teaching in earnest. The princess meanwhile was very excited to know that prince Udayan was to teach her. Just before her first class, her father came to her chamber and made her sit down while he spoke. He said, "Udayan suffers from leprosy and so is embarrassed to sit before you. He wants to sit behind a curtain." The princess grieved for her teacher. She resolved to be very attentive and show him that she respected him.
The lessons commenced and went on for some time. Both the teacher and the student were enjoying themselves. They had developed immense respect for each other. The king would visit the class periodically and was satisfied with the arrangement he had made.
One day, things went wrong. The prince was teaching, the princess was just not able to follow. Again he played on the five notes that he wanted her to repeat. The princess couldn't find the right note. Several attempts later, the exasperated prince began to lose his composure. "We will try again tomorrow'', he told the princess and they concluded the day's lesson.
The princess had been so upset with her practice that she had not slept that night. Finally, at daybreak, she slept for a few hours. But this did not help and today again, she could not play the right notes. Udayan flew into a temper. He said: "Be attentive. How many times have I taught you these notes and you still do not learn, blind as you are!" Hurt, the princess reacted in anger: "You diseased person, you who suffers from leprosy - speak with caution." Udayan wondered who she was referring to. Even the princess wondered why the prince was calling her blind. Desperate to find out, they removed the curtain.
When the curtain was removed, the truth was out. The princess was not blind, the prince was not diseased. We, too, make judgments without ascertaining reality. Our mind block prevents us from accessing truth from all perspectives. Similarly we find it difficult to understand other religions or philosophies, because ignorance is blocking our perspective. Once we know that all perspectives are plausible, that truth has several aspects too, we become free of prejudice.