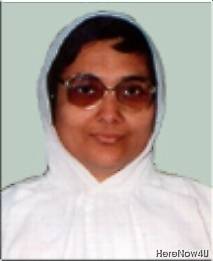 Samani Mangal Pragya became the new vice-chancellor of Jain Vishva Bharati Institute Ladnun, deemed university. The selection committee did not nominate and appoint a new vice-chancellor after the first term of the former vice-chancellor. The chancellor of JVBI then named officially Samani Mangal Pragya as acting vice-chancellor of the institution.
For the first time since its establishment in 1991, a Samani is head of the renowned Jain university. HereNow4U magazine sends heartily congratulations to Samani Mangal Pragya and wishes her a long and fruitful term in office.
On 12th December 2005, when the news of her appointment was given, she started for Ladnun.