Samani
Prasanna Pragya
Samani
Manan Pragya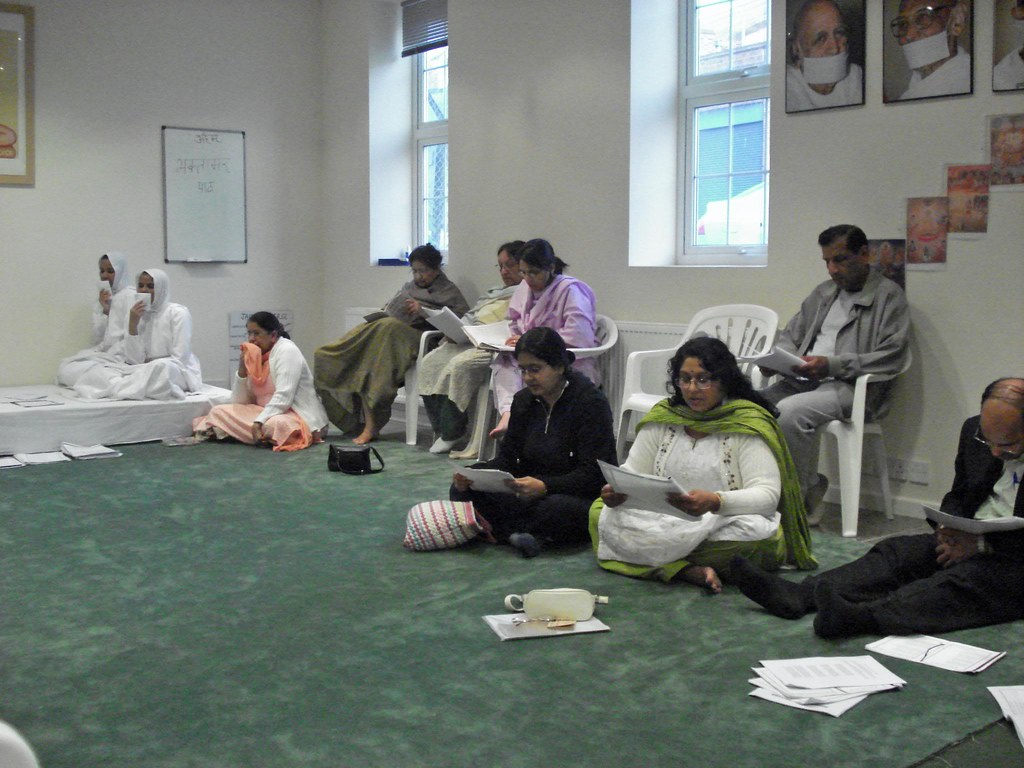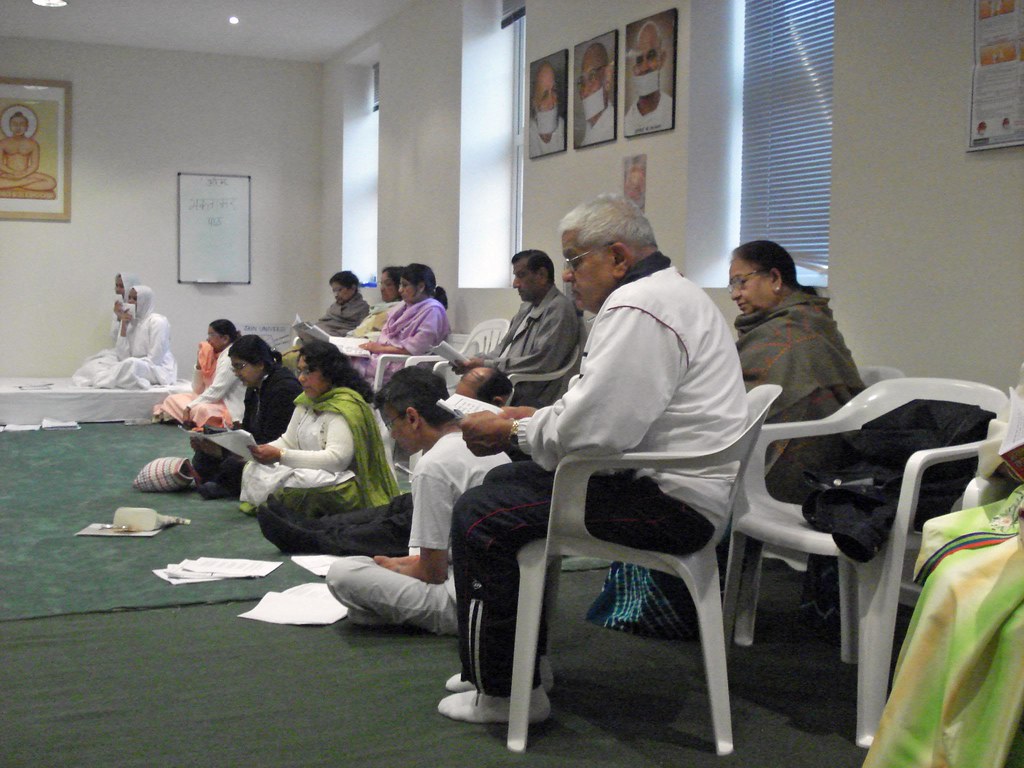 On 20th April 2007, on the auspicious occasion of Akshay Tritiya, a continuous 24-hours chanting of Bhaktamar Stotra in presence of Samanijis Prasanna and Manan Pragya took place at Jain Vishwa Bharati (JVB) London under active participation of many members of London Jain community.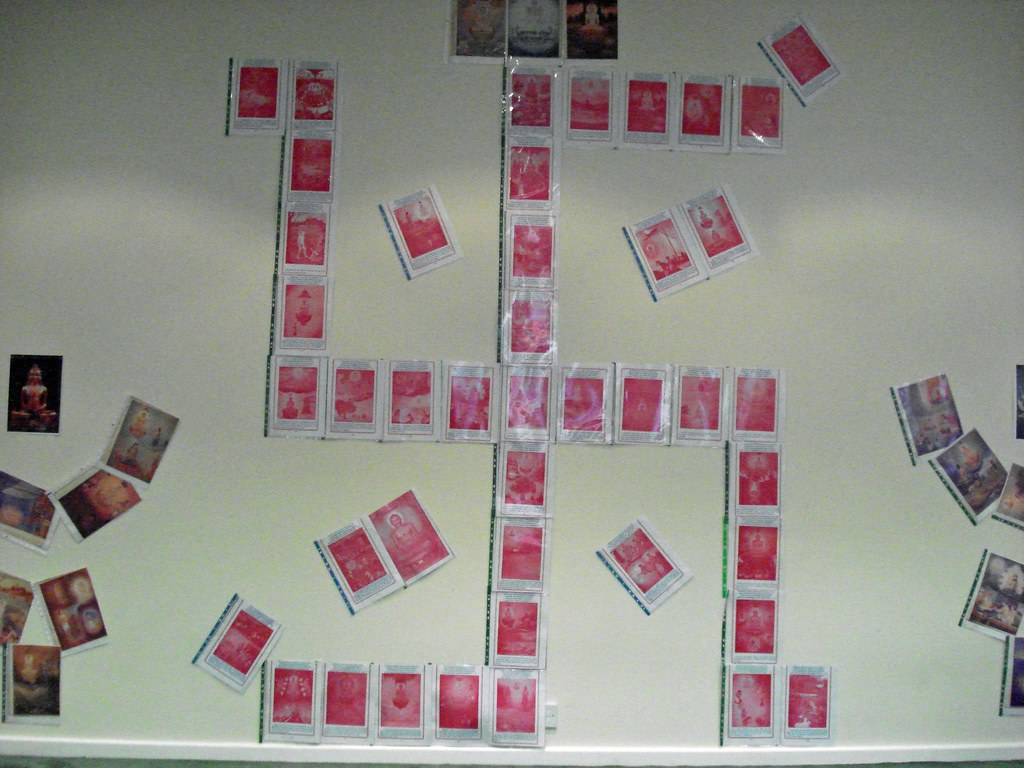 Bhaktamar Stotra is a divine and miraculously effective panegyric by Jain Acharya Mantunga, which he composed in honour of the first Tirthankar, Lord Rishabha, when he was chained and imprisoned. When Acharya Mantunga chanted Bhaktamar Stotra, all locks broke down and he came out of prison. Every word of Bhaktamar Stotra reveals his enlightening devotion and infinite faith in the Lord. Even today, Jain followers have full belief in this Stotra. Every single stanza and letter is capable of evoking various effects. Hence, it has an important place in Jain follower's hearts.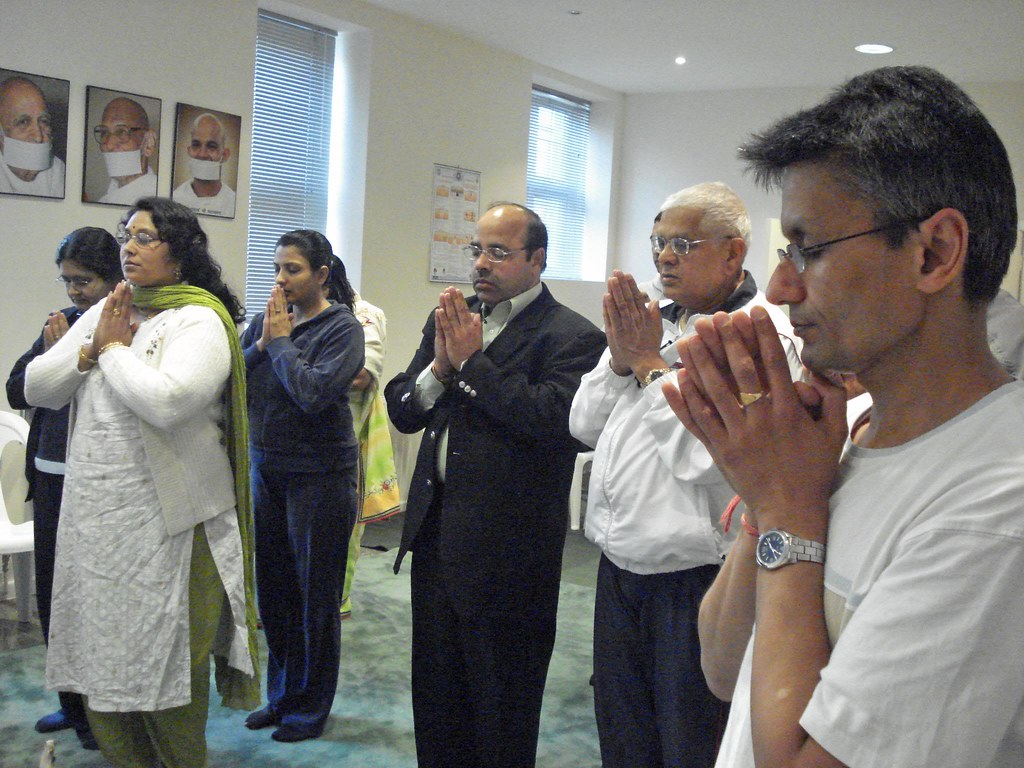 Insight of 24 hours chanting of Bhaktamar Stotra
I never thought that I would ever be able to sing such a beautiful prayer in Prakrit by heart!! With respected Samaniji's help (correcting each and every word's pronunciations!!) I started learning about 2 years back. And I not only found it easy, but enjoyed learning. Today I feel so good when I sing Bhaktamar on my own without looking in the book bearing the meaning of each line that I sing in my mind. It is that daily half-an-hour I feel ever so peaceful and joyful. Each Sunday is an added bonus to my happiness, when we all sing collectively.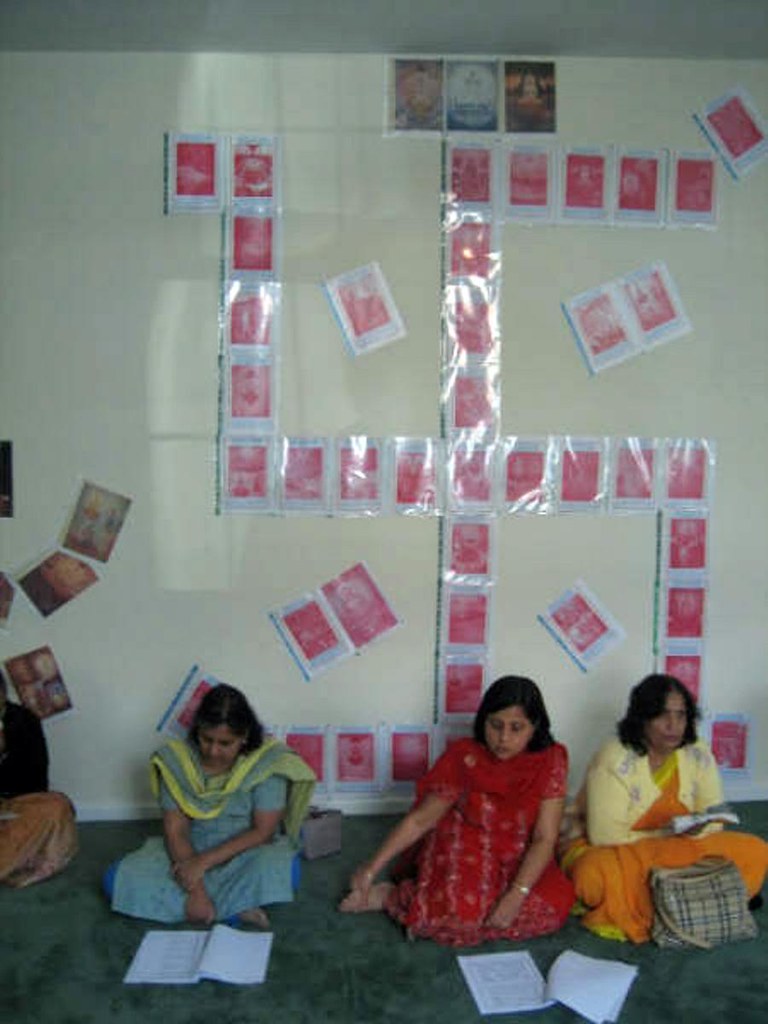 The twenty-four hours continuous Japa made me feel light and good within myself, as if I had no worries. This was my second experience, and I enjoyed it even more. I started from about 21:00 till 02.00 next morning, took a break, and started again at 03:45. At 06:00, Samaniji told me to go home but I did not want to get up from there!!! I carried on till the end and this time I think I even got more energy within me. It was an amazing experience. I am sure without Samanijis around, it would not have been possible. They are so nicely leading us on a path, which gives tremendous peace.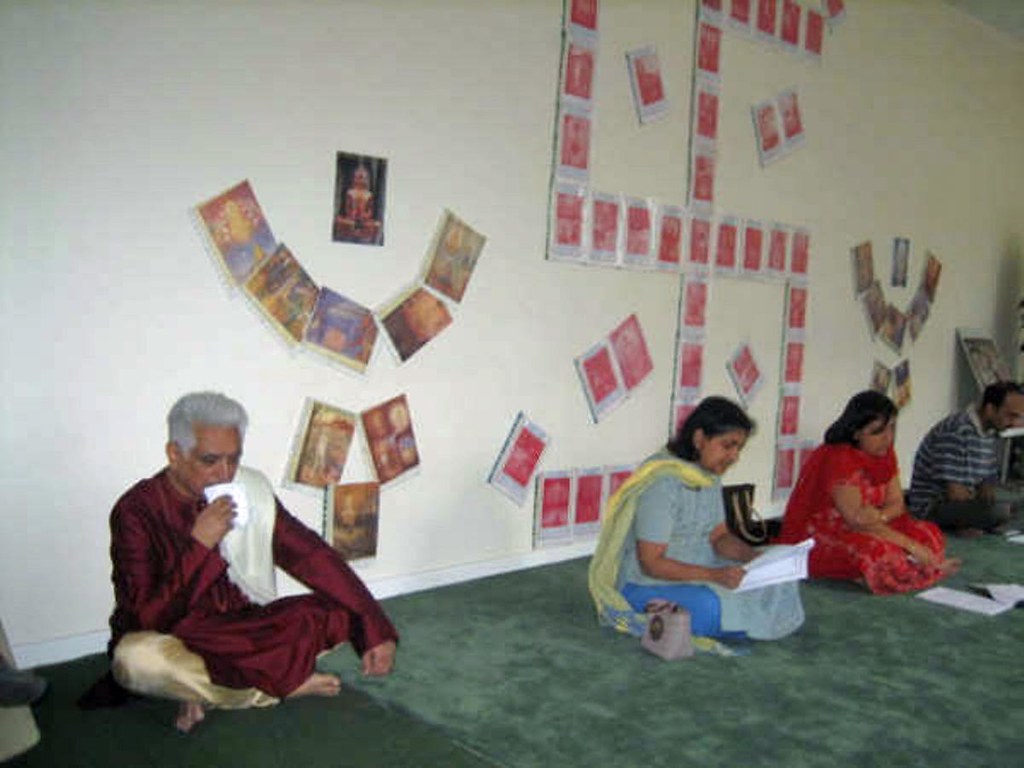 This was one more beautiful and unforgettable experience!!!!!